Anatomy of an Afternoon - Paul White
Choreography by Martin del Amo and Paul White / concept and direction by Martin del Amo / music by Mark Bradshaw
Produced by Pippa Bailey of Performing Lines
Purcell Room Southbank
–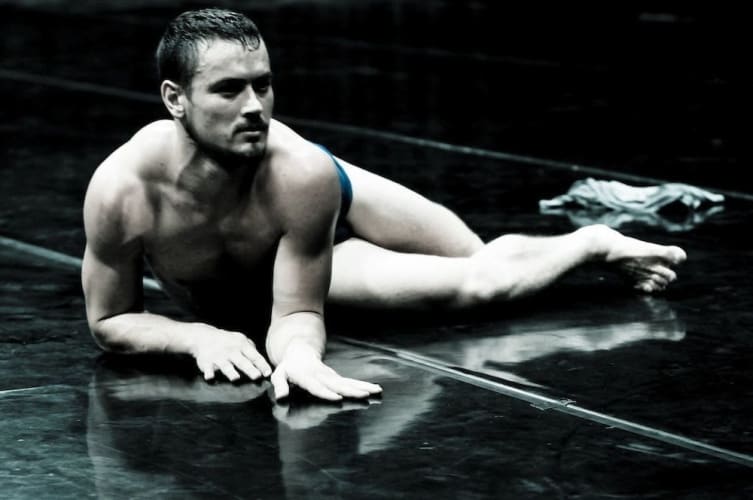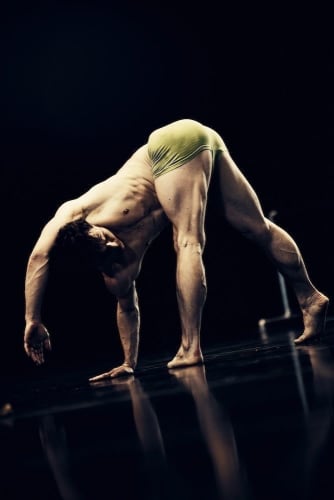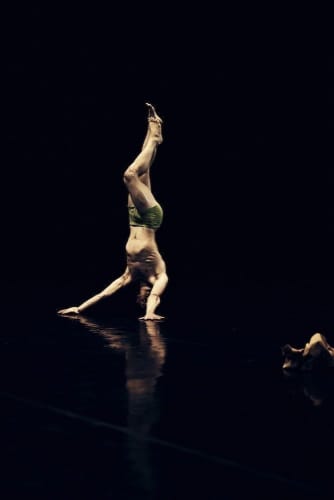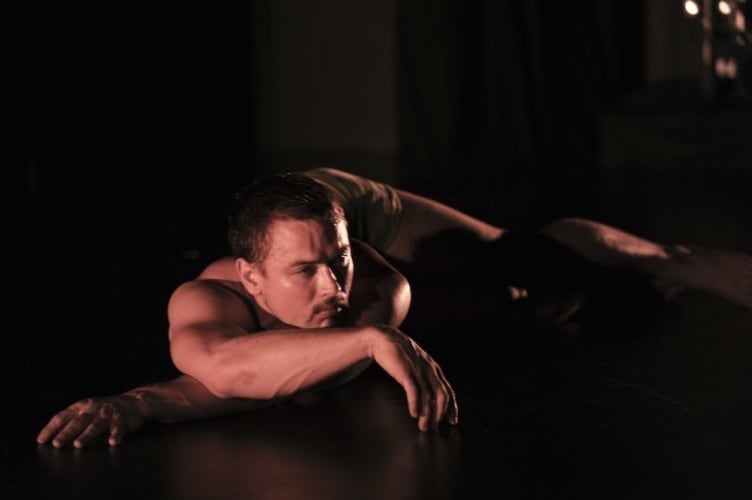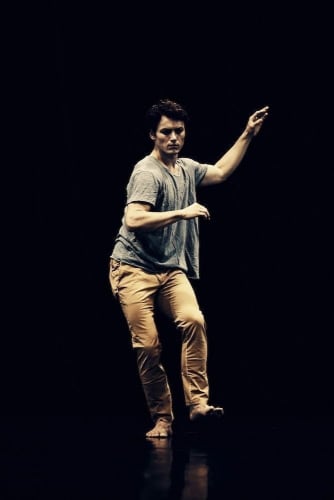 Anatomy of an Afternoon suggests a modern interpretation of the 1912 Ballet Russes production of Debussy and Nijinsky's L'Après-midi d'un Faune, erotic, animalistic, sensual.
It is all that and not that at all. Choreographer Martin del Amo and Paul White (so astonishing in Meryl Tankard's The Oracle last year, winning the UK National Dance Award for Outstanding Modern Performer for it) take Nijinsky's animalism a step further.
They have studied the real thing, not ancient classical friezes, in their search for authenticity. And what a close study—feline, simian, amphibian, coltish, chameleon—half beast, half man, William Blake's Ghost of a Flea.
Original music by Mark Bradshaw, ethereal, minimalist, unobtrusive, a sound collage played live on stage by a trio (Adam Dickinson, Nicholas de Jong, Ivan Cheng) on celeste, laptop and clarinet (Debussy's haunting clarinet), delicate lighting by Matthew Marshall the only scenery, and Paul White on mesmerizing fifty-five-minute solo form.
Michelangelo's David standing in a pool of light, in the humming sultry stillness of a hot afternoon, one arm moves, then the other, a shoulder, a tilt of the head, a look up at the sky, arms ripple, torso shifts from hip, feet planted firm.
Strikes me, that if speeded up, these moves could be break dancing, popping and locking. But imagine them at snail pace, at evolutionary pace over many millennia.
T'ai chi moves, controlled, meditative. Toes splayed, he senses the ground, sinks down on all fours, and moves unhurriedly across the terrain. Loses his blue t-shirt and beige trousers.
Man to beast in easy strip, shedding his skin, revealing his musculature, each muscle finely under control, yet each limb with an independent mind of its own.
A Komodo dragon, head low; a lumbering elephant; a big cat marking his territory, alert, feeling the air, he looks at us, endures his enclosure, tongue licking, head rolling; an ape fingering his anus, sniffing, inquisitive; a snake slithering across the floor, body aquaplaning on its own perspiration.
He tries every position and move, tests his balance. Now upside down nocturnal creature, he stands on his head, swivels slowly. Now hooved quadruped, he trots and canters, enjoying the lengthening shadows. Round and round he goes, head angled, ears pricked back, faculties alert.
Mercurial transformation after transformation, a subtle collage of animal behaviour, and what a specimen: such flexibility, articulation, strength, poise, self-control. Even when resting, all the senses seem to be at work.
Musical harmonies shimmering like a heat haze, the chimerical creature languid, absorbed in the moment, the sun's rays playing on his body, nothing else matters. How else to pass the time alone in the world communing with nature?
I seem to remember that fellow Australian Peta Lily did something like that in the 1980s, capturing in movement the idiosyncratic fauna of her country, but Paul White is something else.
Anatomy of an Afternoon premièred in Sydney in 2012, and since November 2012 Paul White has been a member of Tanztheater Wuppertal Pina Bausch, following in Meryl Tankard's footsteps. An injection of new blood for them, a new ballgame for him…
Reviewer: Vera Liber