Ancient Light
John Banville
Penguin Viking
Released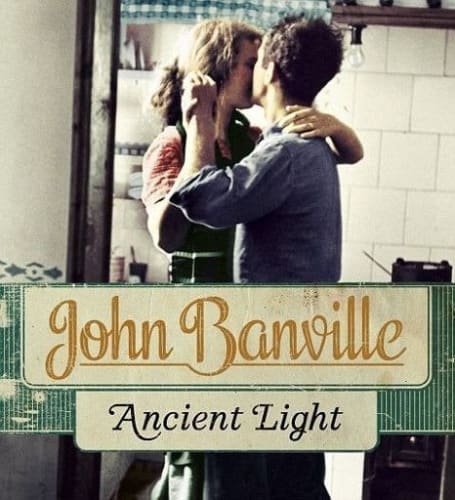 Alexander Cleave has suffered the worst fate that can afflict any actor, drying up on stage and being unable to return. This trauma turns an intelligent, reflective man into an observer until an opportunity arises to take the leading role in a Hollywood feature film opposite one of those iconic beauties who is recognised around the globe.
The Irishman's outlook can perhaps best be expressed when he says towards the end of Ancient Light that "The dead are my dark matter, filling up impalpably the empty spaces of the world".
It is those dead, as well as the unhappy living, that fill his life through the duration of a beautifully written, poetic novel that follows the 65-year-old through three different periods of his life.
Commencing in chronological order, the first, half a century before, was an illicit affair with a school friend's mother. Even today, a sexually consummated relationship between a 15-year-old boy and a woman 20 years his senior would be a scandal in Catholic Ireland. Half a century ago, it was almost unthinkable.
Next in history came the life and premature death of his troubled, much-loved daughter Cass. This had a devastating effect not only on Alex but also his wife, who never really overcame the pain of loss.
Finally, the novel looks into the trials and tribulations of making a big budget movie debut as a senior citizen opposite a suicidal and distinctly strange co-star. Their adventure veers between comedy and tragedy in a highly satisfying fashion.
Somehow, Alex manages to take all of these experiences in his stride and manages to convey the internal thrills and spills that they inevitably lead to.
It is not difficult to understand why John Banville won a Booker Prize in 2005 for The Sea. He is a great stylist with a great eye for detail, whose every word seems carefully considered.
He also has a deep understanding of ordinary people and the way that they behave. As such, Ancient Light is a highly enjoyable, if generally understated novel that must surely once again leave its author at the very least on the long list for this year's Man Booker.
Reviewer: Philip Fisher