Anna
Ella Hickson, Ben and Max Ringham
Dorfman Theatre (National Theatre)
–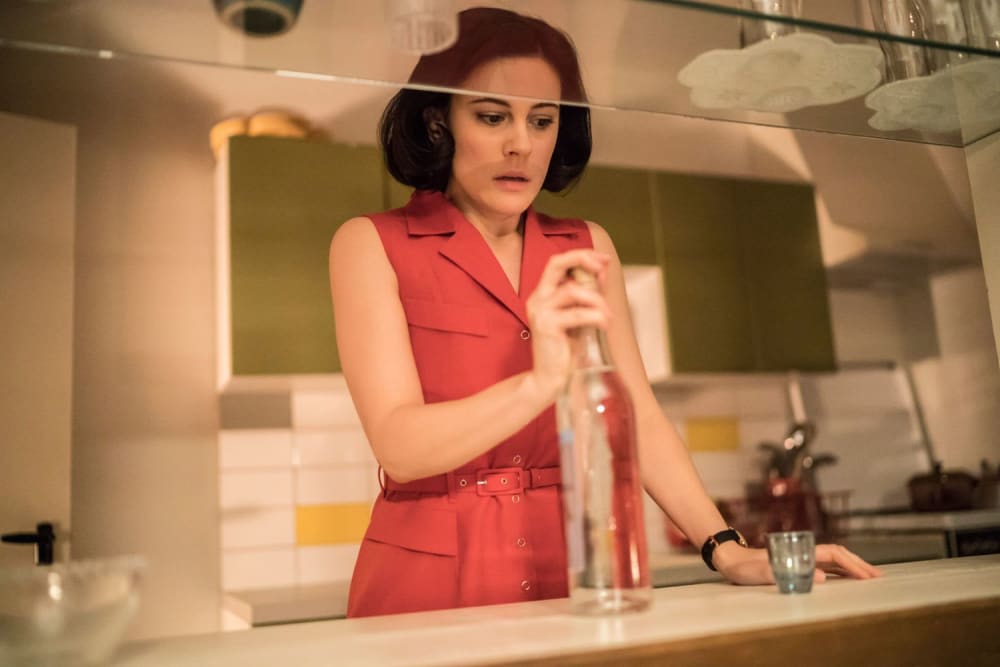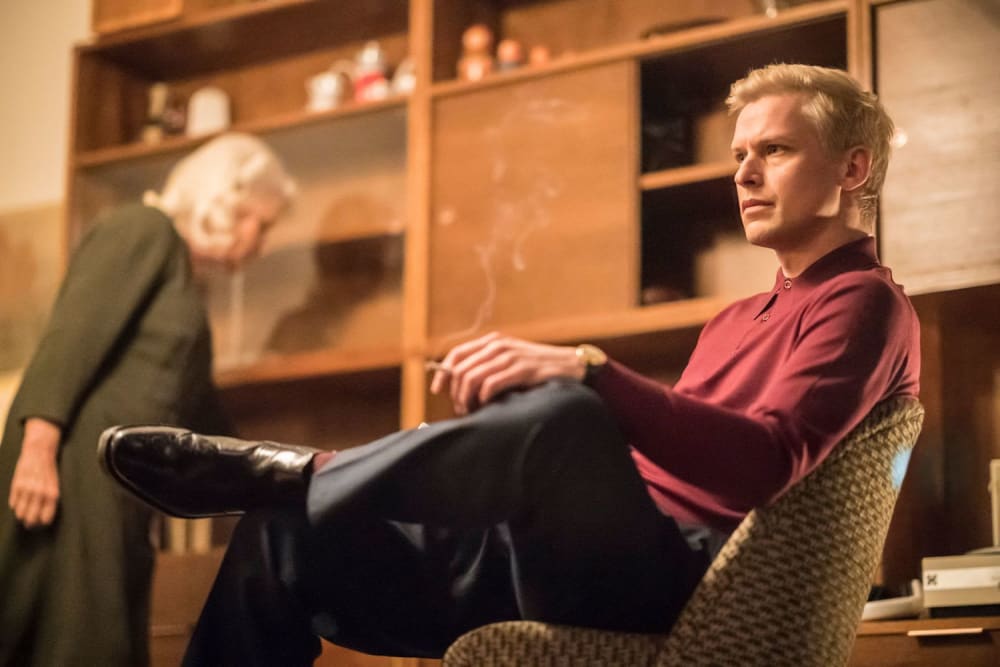 At the end of this hour-long Cold War spy thriller directed by Natalie Abrahami, the cast members hold up signs entreating audience members to "keep us safe". They then invert them to consolidate a message familiar to anyone who ever seen The Mousetrap, "no spoilers".
Such requests make life difficult for theatre critics who are obliged to maintain a balance between informing readers and pleasing producers but here goes.
The first oddity in the stage presentation of a script by Ella Hickson is a requirement for visitors to don high quality headphones. Through these they can enjoy an intimate soundscape created by Ben and Max Ringham. Initially, this creates a strangely disembodied effect since the sounds appear to be misdirected.
Gradually, it becomes clear that while we are watching events in an East Berlin flat in the mid-1960s presented in a cinematic widescreen, the audio track reflects the movements of our hostess, the compelling Phoebe Fox's titular Anna, at a party to celebrate the recent promotion of her hubbie, Hans.
As historians subsequently discovered, as confirmed by Britannica, something in excess of 10% of the East German population either directly or indirectly aided the country's secret spy network, the Stasi.
One of their victims was Hans's boss and the husband of their neighbour Elena portrayed by Diana Quick. He has mysteriously disappeared, leaving her as a dangerous outcast shunned by other neighbours, scared to be seen with anyone connected to dissent.
As a result, Elena's appearance just when Paul Bazely as Hans is about to welcome Max Bennett playing his sinisterly Arian new boss Christian causes mild panic bordering on hysteria.
That is nothing compared to Anna's reaction on Christian's arrival. Like the protagonist in Ariel Dorfman's Death and the Maiden, much to her husband's dismay, she believes that Christian is the embodiment of evil, the schoolfriend who aided the Russians to murder her mother 23 years before.
Whether this is paranoia or grounded in fact is one of many intrigues on which this short play relies for engagement.
Beyond that, Ella Hickson works hard to portray a claustrophobic world on the dark side of the Iron Curtain that was once a staple of literary fiction and movies and, to a lesser extent, the stage.
The evening reaches its peak when teacher Anna bravely delivers a speech replicating a school lecture and extolling the virtues of the communist regime but with sarcastic overtones.
Otherwise, Anna is a familiar psychological drama presented in an unusual manner. For almost the whole of the playing time, viewers might wonder whether the headphones were anything more than a gimmick. However, as the performance comes to its conclusion, the whole venture begins to make far more sense.
The pity is that having come up with such an intriguing concept, the result is an hour-long mini-drama rather than a fully-developed play of twice that length, which could have explored so many of the issues in greater depth.
Reviewer: Philip Fisher