Anna Karenina
Leo Tolstoy, adapted by Helen Edmundson
Arrows & Traps Theatre Company
The Jack Studio Theatre
–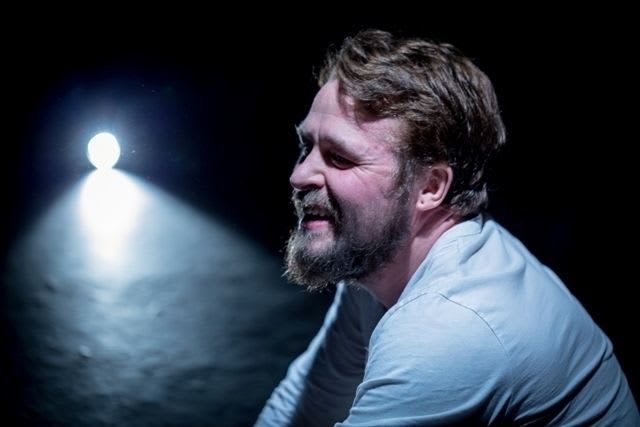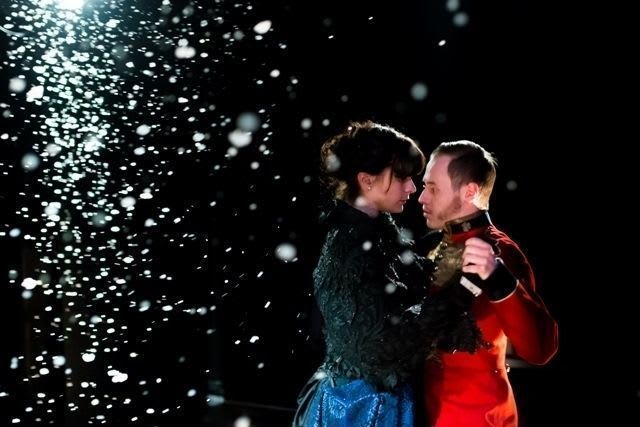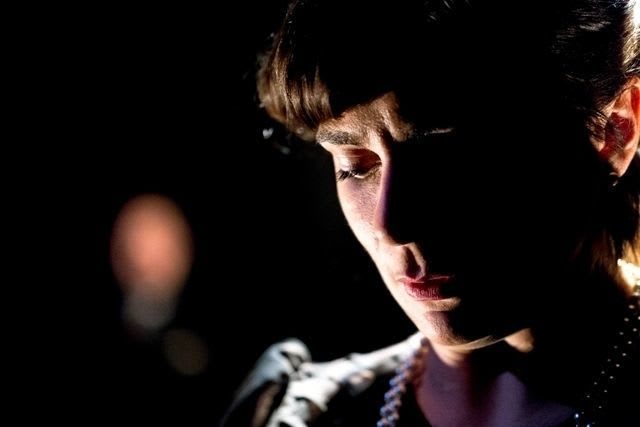 Anna Karenina, currently showing at The Jack Studio Theatre, is the fifth production of theatre company Arrows & Traps and the last in its season themed Love in the Time of War.
Regarded as a literary masterpiece, Anna Karenina is a powerful story of struggle, love and death set in a period of social change but nevertheless a period in which tradition, religious morals and old social conventions still dictate behaviour.
It is when these precepts clash with the intensity of Anna's passion and need for personal and emotion fulfilment that her life lurches towards its pre–destined tragic end.
Arrows & Traps has mercifully chosen to use the adaptation of Leo Tolstoy's novel by Helen Edmundson.
I say mercifully because my faith in it needed to be restored following my last encounter with this 19th century heroine which was the 2012 film directed by John Wright, boasting a screenplay by Tom Stoppard and Keira Knightly in the title role.
This cinematic indulgence of twirling figures and close-ups seemed more an exercise in lighting Keira Knightly's stunning cheekbones while she gave little gasps through half-open lips than anything to with Tolstoy's epic story.
Edmundson's work, however, whilst also entirely restructuring the original, manages to include an edge lost in the film.
A long, eight–part novel, filled with socio–political deliberations, needs some decisive cutting for the stage and Edmundson delivers the core story with admirable clarity complemented here by the cast's abilities to distinguish between the multiple characters that they play.
It has the novel's highly contrasting principal protagonists, Petersburg socialite Anna and reformist landowner Levin, communicate to each other across the airwaves, as it were, as their stories unfold.
This underlines the idea that they are the other's opposite and in each asking "where are you now" as the story develops, it allows the significant number of scenes to be immediately sited geographically and emotionally.
The downside of this device is the sense that they are one step removed from the story itself, seeing and commenting on events as if out of body rather than living them, and this creates a barrier to being immersed in the narrative and caring about the outcome of their situations.
Ellie Jacob plays Anna Karenina with energy and we see sparks of passion between her and lover Vronsky played by Will Mytum, and glimpses of her self–inflicted despair.
Adam Elliott's clipped pronunciation as Karenin reflects a man of intense rectitude for whom duty comes before everything else and Dolly, Anna's long–suffering sister-in-law, is tenderly played by Cornelia Baumann, who provides the only character to engender genuine empathy.
There's a strong performance from David Paisley as Levin, the aristocrat who has a greater sense of purpose working his estate and whose search for meaning and faith is finally rewarded.
The two hours forty minutes passes without notice thanks to director Ross McGregor who stages the play with physicality and keeps the action moving, making this long Russian tragedy easily digestible.
Reviewer: Sandra Giorgetti