Another Eavesdropping
Angel Theatre Company conceptualised by John Patterson
Angel Theatre Company
Jack Studio Theatre
–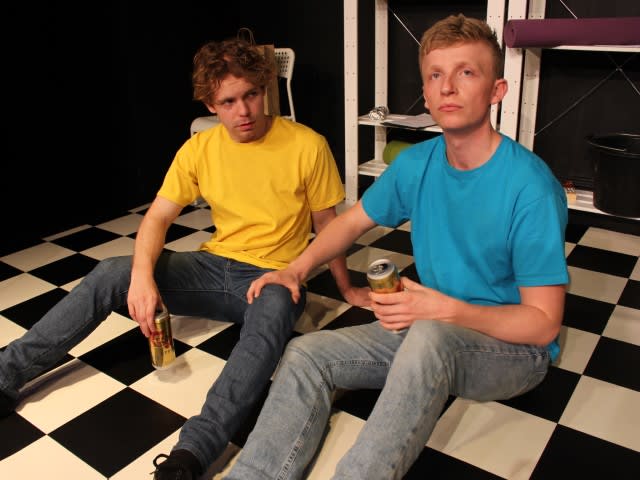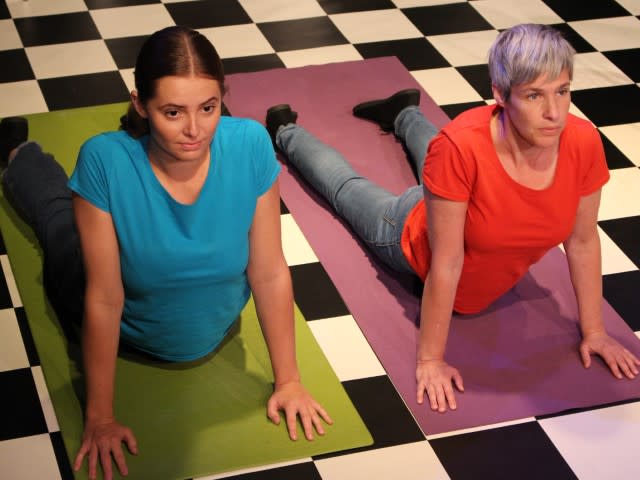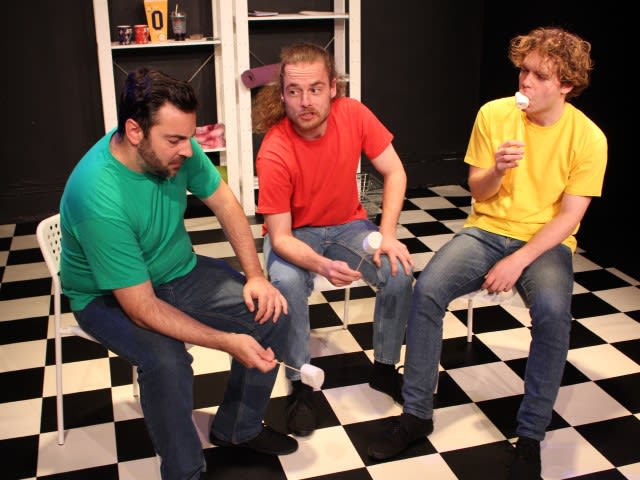 Company Angel Theatre has created a new piece of verbatim theatre by recreating overheard conversations and assembling them into a two-act performance.
Good for them doing all those weeks of work and taking a pretty novel approach to devising work, but it rather begs the question as to whether what strangers say to each other out of context is all that interesting.
It's certainly entertaining enough and presents a curated cross-section of London life that can pique interest, although this is not a society that I would recognise as a resident of South East London or a City office worker.
I'm not suggesting for a moment that the conversations aren't genuine, but that generally they lack the grittiness that comes with uncensored talk. Where's the swearing, the abuse (good natured or otherwise) and the jargon?
This extends to the look of it too. Of the thirty-or-so mini sketches, some less than a minute long, we see everything through an uncomfortably sanitising lens. It's fine—if rather a cliché—to pick on Waitrose shoppers and private landlords, but where are the rest of us? Where are the refugees, the food bank user, the ethnic variance, 'the London' in this picture of our city?
Whilst some of the vignettes rely rather heavily on stereotype—the primary school teacher shocked by a harmless (I think) sexual kink for instance—others seem to be mocking rather than reporting.
None of the conversations is insightful, which is not to say they are all unmemorable. A couple discussing a mutual friend's mental ill-health is a spot-on depiction of apparent sincerity. In reality, they are people not listening to each other and talking without reaching a turning point. "But does compassion help?" gets batted away as irrelevant.
Another conversation, rather gently eulogising cheese, stops abruptly because someone strongly disagrees over George Forman grills.
Although I am rather left with the feeling that it's the conversations that people don't have in public places that are the more interesting, Another Eavesdropping provides an easy evening of amusing and sometimes poignant observations.
Reviewer: Sandra Giorgetti