Another World: Losing Our Children to Islamic State
Gillian Slovo
Temporary Theatre (National Theatre)
–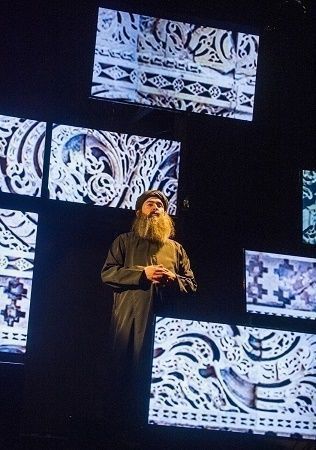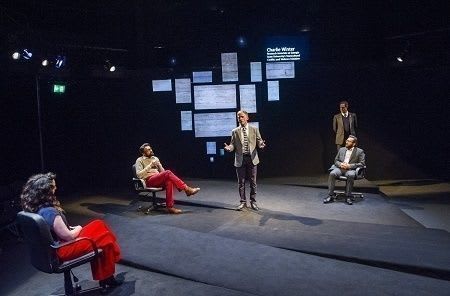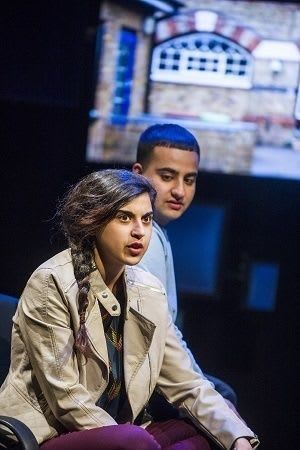 During his long tenure at the Tricycle, Nicolas Kent built up a formidable reputation as the moving force behind some of the most powerful political theatre of its era.
This was significantly due to his championing of Tribunal Plays, fighting injustice by replicating investigations into a series of disastrous events.
Another World, inspired by Kent who also directs and written by novelist Gillian Slovo, has a similar impact. However, rather than following a tribunal, this is a verbatim play of the kind popularised and perfected by Max Stafford Clark at Out Of Joint with collaborators such as Sir David Hare and Robin Soans.
In a quite devastating 95-minute presentation, the creators attempt to give their audience a detailed briefing regarding the activities of "so-called" Islamic State. The picture is built up from a wide variety of sources, each giving their own perspective on one of the most powerful forces in the world today, even though it barely existed a decade ago.
Following some film excerpts with real-life fighters, it opens with words of wisdom from Abu Bakr al Baghdadi, the Caliph behind the organisation. He also makes periodic appearances between scenes throughout the performance.
Viewers are more likely to identify with the next group, a trio of grieving Belgian mothers, whose children have skipped to Syria to fight a holy war or jihad against the hated President Bashar Al Assad.
Thanks to strong performances from Nathalie Armin, Penny Layden and Lara Sawalha, the women's pain is almost visible as they describe normal children who suddenly get disenchanted, brainwashed and trained as fighters who will happily give up their lives for an eternity in Paradise.
A different view is offered by various groupings of academics, not to mention an American General with political interests who may well at the very least know those involved in espionage and a former inmate at Guantánamo Bay.
Steeped in their subject, they provide statistics and also political views explaining how the aggressive and frequently patronising behaviour of the United States in the wake of 9/11 enflamed a generation of Muslims who might otherwise have been respectable and respectful, law-abiding citizens.
The attitudes of young Muslims are personified by a group of teenagers from Tower Hamlets who clearly do not wish to get involved in any kind of political battles, let alone follow their school friends to the Syrian war zone. Their problem is that society tars them with the same brush as the terrorists, failing to distinguish innocent teenagers with Eastern parents from potential murderers.
Visitors to the National for this production will each have built up their own level of knowledge of the issues and groupings that have come together to create such turmoil not only in the Middle East but also Western Europe.
In every case, it is a running certainty that, however much research has been put in to date, they will learn a great deal more from this well-written, informative and gripping evening.
Reviewer: Philip Fisher