Antigone
Sophocles, in a version by Don Taylor
Olivier Theatre, National Theatre
From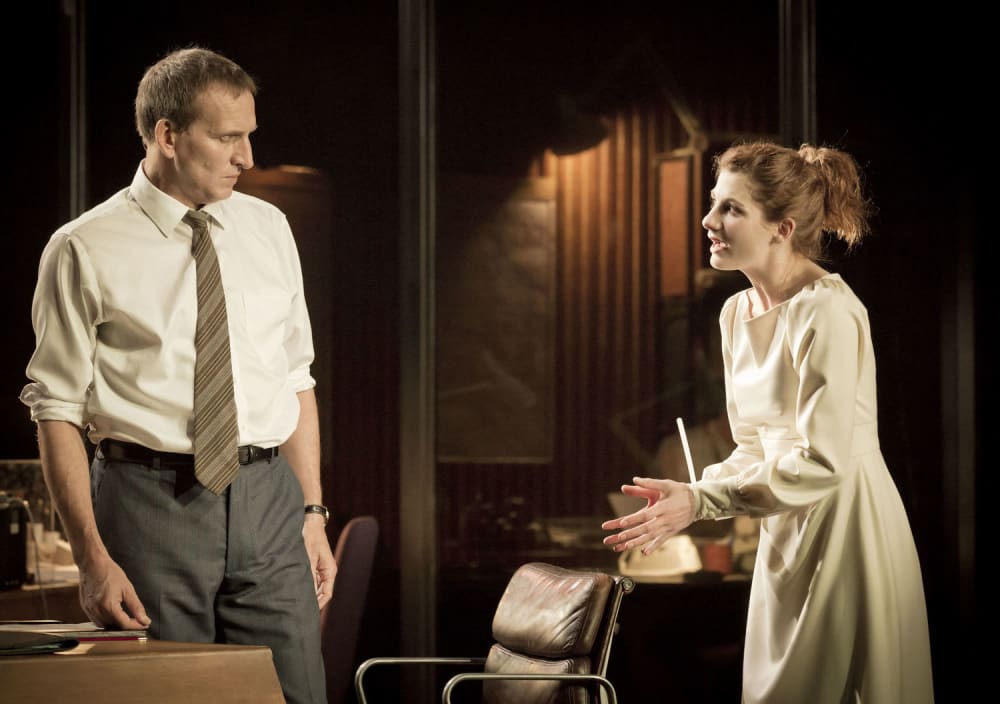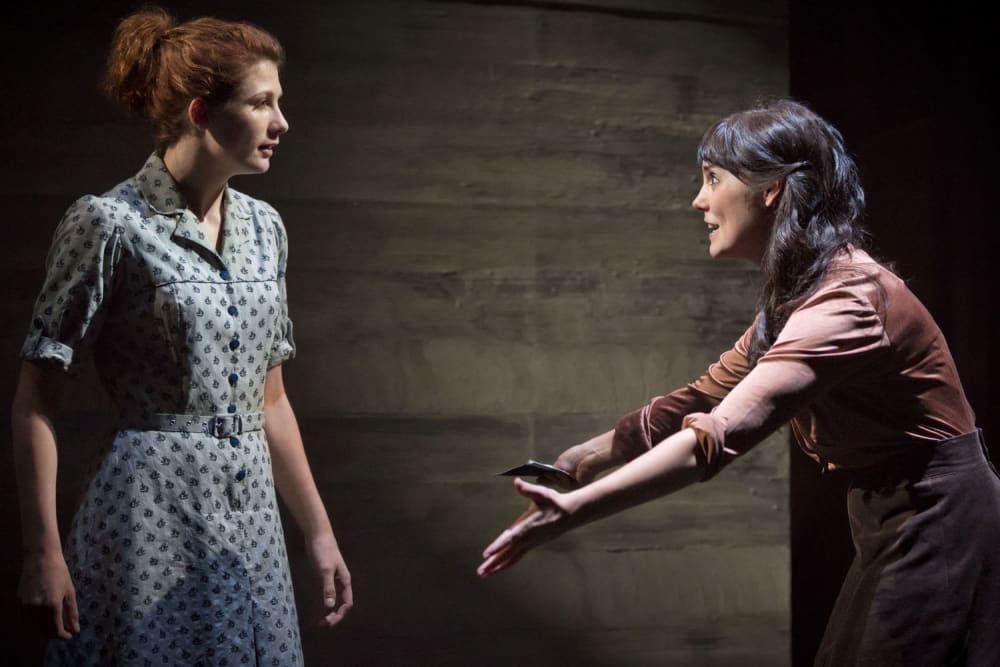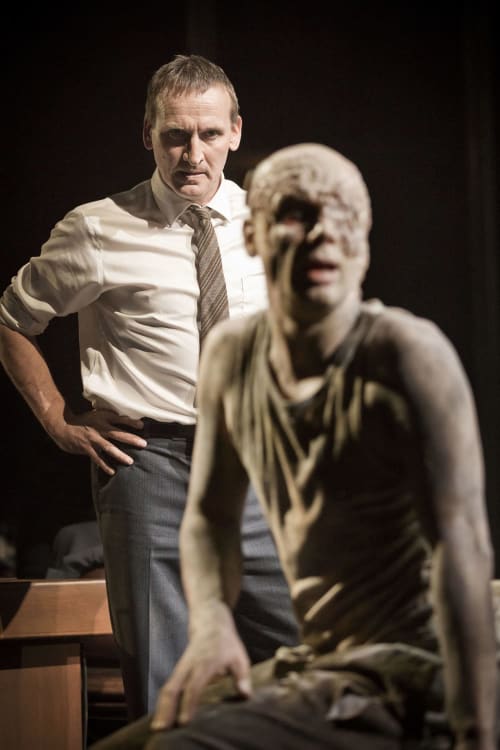 Antigone marks the start of the 10th Travelex Season, which is great news for punters who can see a fantastic, experimental production for as little as £12. They will be in good company, as to date, some 1.2 million of their fellows have enjoyed the bargains, 1/3 of whom were first time visitors to the National.
Helped by Don Taylor's muscular modern English version, Polly Findlay has chosen to envision Sophocles's powerful tragedy in a modern Eastern European state riven by a civil war.
The setting, perhaps in some part of the old Yugoslavia or one of its neighbours, gives the events a startling immediacy and makes concepts that normally seem distant feel far too close to our own time.
Soutra Gilmour's set, placed on the revolve, primarily features a wartime control centre that might easily be in an underground bunker. It is controlled by the new Theban dictator, Creon, a misogynistic tyrant played by one of that growing band of former Doctor Whos, Christopher Eccleston, who is gifted with dark wit and great timing.
This Creon looks like one of those unnatural leaders whose background has been with the KGB or Stasi and duration in power is destined to be weeks or months rather than years.
In an effort to assert power over his country, following a fight to the death between his nephews he honours one, Eteocles and refuses the other, Polynices the honour of a burial.
This riles their sister Antigone, played with passion and vigour (not to mention a broad Lancastrian accent) by screen favourite Jodie Whittaker, making her National Theatre debut. She impresses from the start and peaks as her character offers an impassioned verbal defence of basic human rights.
Knowing that it will mean certain death, this incestuous daughter of Oedipus defies the new King. Her more measured sister, Annabel Scholey's Ismene, supports the sentiment but not the action. However, to her credit, she comes through in the end.
Before that, Creon exercises his authority against the advice of a stream of wise men. They include Luke Newberry as his son, diplomatic, conflicted Haemon, who is betrothed to Antigone and Jamie Ballard's young, muscular Teiresias, a blind seer who is provoked into delivering unerringly accurate predictions of the fall of the house of Creon, leading its head to contrition far too late for his own good.
Strong support comes from Luke Norris and Kobna Holdbrook Smith as common men, the former a comic soldier with the wit of a Shakespearean clown and the latter a messenger with the skills of an experienced war correspondent.
For 90 gripping minutes, a familiar tragedy unfolds with numerous fresh resonances, making this a special evening that every theatre lover should find time for.
Reviewer: Philip Fisher