Antony and Cleopatra
William Shakespeare
Olivier Theatre (National Theatre)
–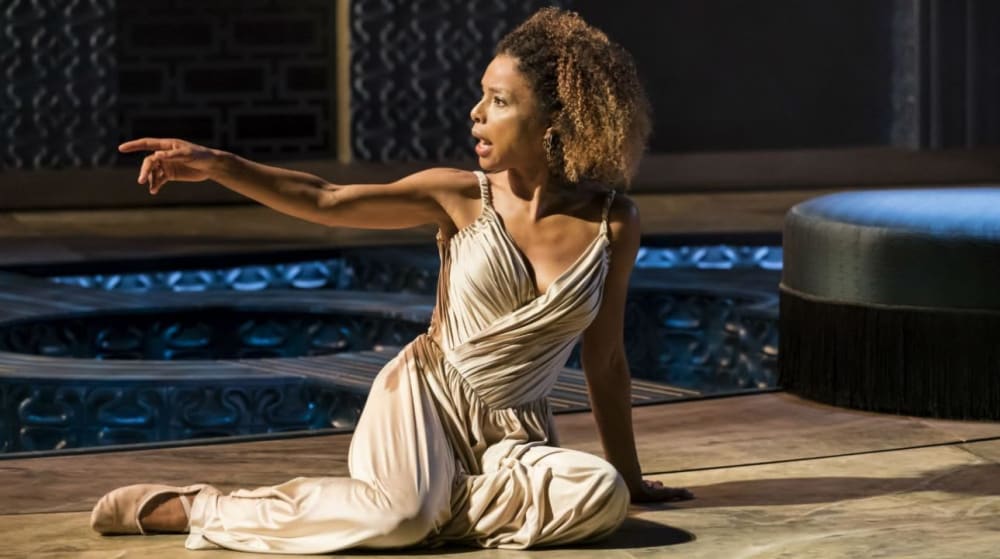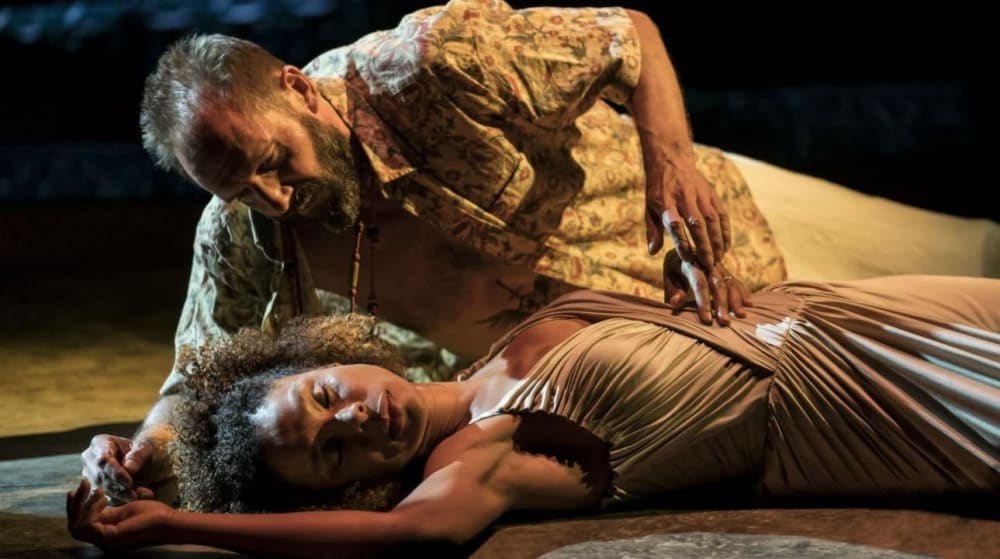 The National Theatre has put out its A team for a lively but carefully considered modern version of what can, in the wrong hands, be a dreary play.
On this occasion, though, director Simon Godwin doesn't put a foot wrong in a three and half hour production that is intriguing, witty, passionate and at times thrilling.
He makes the most a series of lavish, colourful sets designed by Hildegard Bechtler particularly a notable Egyptian palace complete with ornate marble and mosaic paddling pool.
The cast is led by a pair of actors who each know how to play in various modes and turn their characters into living, breathing beings who each demonstrate great strength and weakness at different points as their fortunes rise and fall, not always simultaneously.
Ralph Fiennes as Antony is initially completely besotted by the Egyptian Queen, sacrificing status and very nearly the safety of his country's empire to unbridled lust. The actor is seen at his best in times of resignation and misfortune.
In the role of Cleopatra, Sophie Okonedo seems equally overtaken by almost manic passion, barely able to contain her joy in her lover's presence. However, when he disappears she soon descends into gloomy depression that is equally convincing.
While the duo make love in both the old and new senses of the term, the political world continues to turn, largely represented in Rome by Tunji Kasim as Caesar, frustrated by the lack of attention shown by his absent general as the state is threatened by Sargon Yelda's rather effete but indubitably triumphal Pompey.
Following the death of Antony's wife, the cause of inappropriate pleasure to Tim McMullen's deliciously louche Enobarbus, history takes an unusual diplomatic turn as Antony and Caesar form an alliance through marriage.
What ensues is often thrilling, particularly some devastating battle scenes, while the playing out of the affair between the Roman redesignated as Emperor and his Queen is deeply touching, leading to one of those Shakespearean dénouements that are one of the reasons why the playwriting genius's plays are still so popular over 400 years after his death.
Too many actors to identify individually shine in subsidiary roles, although Fisayo Akinade really catches the eye as Eros, the servant who has the misfortune to break the news of Antony's marriage to the incandescently angry Cleopatra, on pain of a drenching if not actual death. Gloria Obianyo and Georgia Landers are also worthy of note for their dual roles as the Queen's handmaidens.
Ralph Fiennes is wonderful, Sophie Okonedo even better and both could be vying for awards at the year end. Simon Godwin also deserves plaudits for the kind of updated National Theatre production of Shakespeare that used be Sir Nicholas Hytner's calling card, having taken infinite care to ensure coherence throughout, making this a highly accessible, visually gorgeous and thoroughly enjoyable evening.
Reviewer: Philip Fisher