Anyone Can Whistle
Music and lyrics by Stephen Sondheim, book by Arthur Laurents
The Grey Area Theatre Company and Alex Conder
Southwark Playhouse
–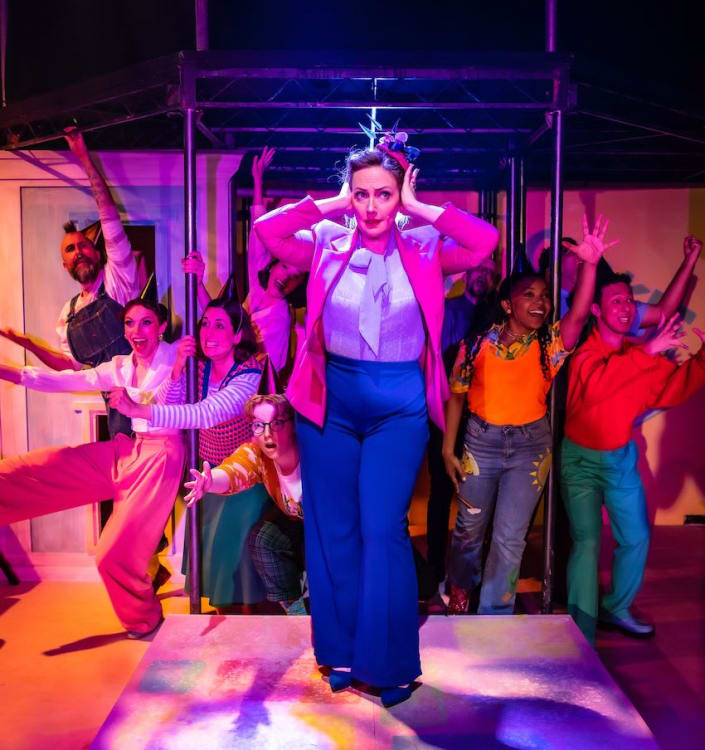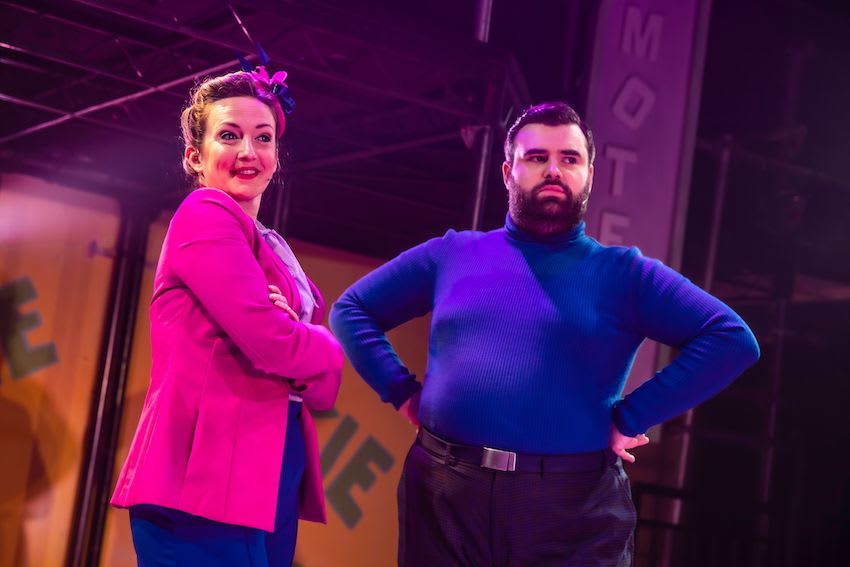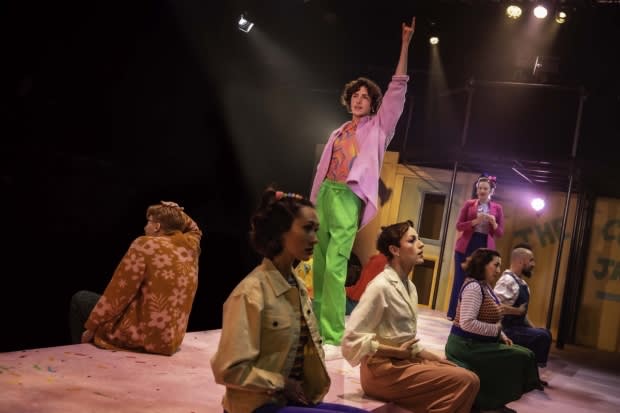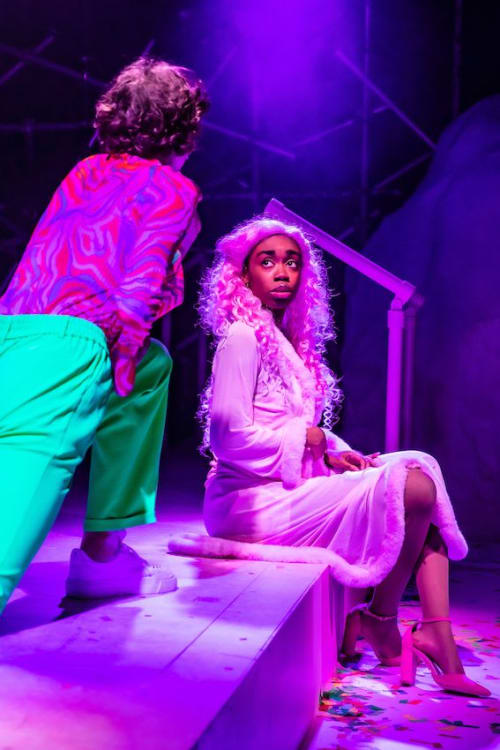 When Anyone Can Whistle debuted on Broadway in 1964, it only lasted for 12 previews and 9 performances but since it has become a bit of a cult piece for Sondheim aficionados. Since the millennium, there have been London revivals at the Bridewell, Jermyn Street and the Union and now, in what has been called the biggest production since Broadway, it comes to life again at Southwark Playhouse.
You can see why it hasn't been more popular: the plot is very thin and pretty zany, the music gives a foretaste of vintage Sondheim along with some some derivative tongue-in-cheek dialogue but the lyrics, too often drowned out by an overloud band, though funny seem to lack some of his witty bite.
The scene is set in a small town going bankrupt; success making something that doesn't wear out has ruined their business. Mayor Cara Hoover Hopper and her cronies need something to bring the cash back and Comptroller Schub comes up with the solution: a fake miracle. It's a rock that spews water: unethical and cost-free, both of which please her. It should draw an influx of pilgrims / tourists to solve their problems, but when Nurse Apple from the Cookie Jar, the name of their local asylum, brings her patients along to be cured, the mayor's junta fear they'll be found out.
This picture of civic corruption and its questioning of who and who is not mad is comic cartoon rather than serious satire and decidedly dated, especially in a production that makes a point of being gender-fluid, but Georgie Ranksom drives their production along at a great pace letting you slip back into '60s mentality.
Alex Young gives a bravura performance as Cora. In a cheeky little hat and picked out in pink among Cory Shipp's colourful costumes, she issues commands with the flick of a finger, her timing precise, her energy firing up the company. She is complicity matched by Danny Lane's Schub, a double act when on together, and well supported by Renan Teadora making a London stage debut as the Chief of Police and by Samuel Clifford as her Treasurer.
When "cookies" from the asylum get mixed with the crowds, a new guy in town, J Bowden Hapgood, is identified as a psychiatric doctor who will sort things out but he's not what they think and his involvement with Nurse Apple becomes another strand to the story. Jordan Broatch as Hapgood is another theatrical debut, but he is more laidback hippy than anarchist idealist.
Chrystine Symone gives Fay Apple a sincerity that is offset well by the more cartoon characterisations and she sings beautifully. From strait-laced Nurse Apple, she masquerades as a mademoiselle who can reveal feelings in a send up of l'amour that she makes delightful.
Presentation in traverse on a narrow catwalk stage is a challenge to dancers, but choreographer Lisa Stevens finds many lively ways to dance in a line and the whole company work together to match the self-satirising campness of Rankcom's production.
There is a depth to Sondheim's later work that it is difficult to find here but that doesn't stop it being great fun. If you are the kind of person who likes joining in with the party, you'll enjoy it, but if you insist on sitting back, you will be aware of its problems.
Reviewer: Howard Loxton