Anything that Flies
Judith Burnley
Jermyn Street Theatre
–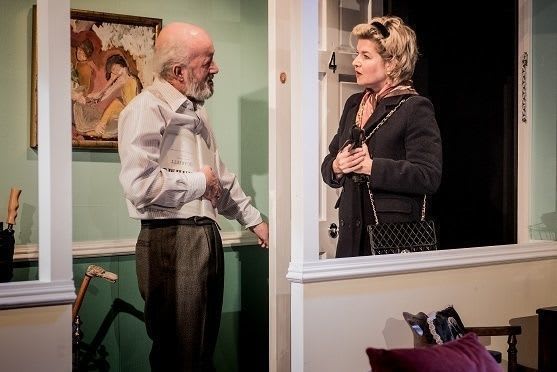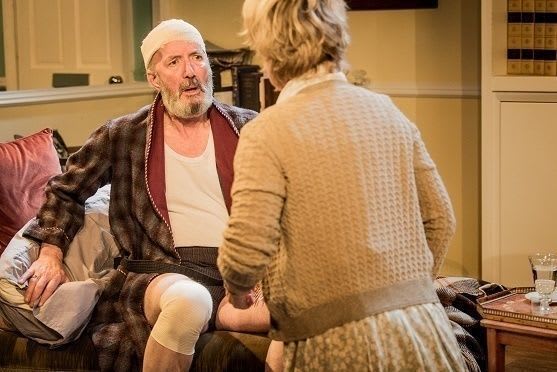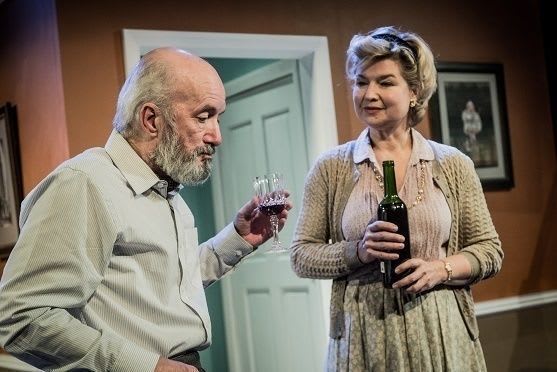 As observed earlier in the week that this play opened, larger London theatres have become obsessed by 90-minute-long two-handers, with four opening in only a fortnight.
As Alice Hamilton and her cast prove, that kind of chamber piece is generally far better suited to compact fringe theatres such as Jermyn Street, where the audience practically inhabits a living room set with the two characters.
Designers Emily Adamson and Neil Irish have worked wonders in creating a remarkably convincing Belsize Park abode of a man whom, from the artwork, encyclopaedias, hi-fi and viola, we can instantly identify as a Jewish aesthete, before Clive Merrison's Otto Huberman has even taken to the stage.
The elderly man, who once played his chosen musical instrument with the Amadeus Quartet as a stand-in, has a story that is well worth relating. Issy van Randwyck plays his confessor-foil Lottie, a German lady whose full name is the truly aristocratic Charlotta Hohenloe von Rothenberg. As we subsequently discover, despite a patient's regular accusations of a Nazi heritage, the lady's own history contains a fair measure of tragedy at the hands of barbaric Germans, from both the East and West.
The opening scenes allow us to see that Otto has at least two distinct personalities, a stroke and mild dementia having left the Teutonic Englishman's memory as unpredictable as his behaviour.
In erudite mode, the old man can boast of musical achievements, savour the greats and relate a tragic family history that started in Nazi Germany, before a life-saving music scholarship transported him to London in the early 1930s. When he is haunted by historic demons though, Otto can become vicious or heavily dependent.
By 1990, he is struggling and his Israeli-based daughter recruits her recently widowed friend to act as a carer. Lottie puts up with abuse and worse, thanks to a kind heart and genuine interest in her patient. She also reveals a tragic personal history that cannot compete with Otto's but is deeply moving in its own right.
Anything That Flies has a gentle, musical tempo and may be painted on a small scale but features good performances and is genuinely touching in its portrayal of two lost, lonely people who have been badly damaged by their native country's history and find a special kind of friendship when it is most needed.
Reviewer: Philip Fisher