Appropriate
Branden Jacobs-Jenkins
Donmar Warehouse
–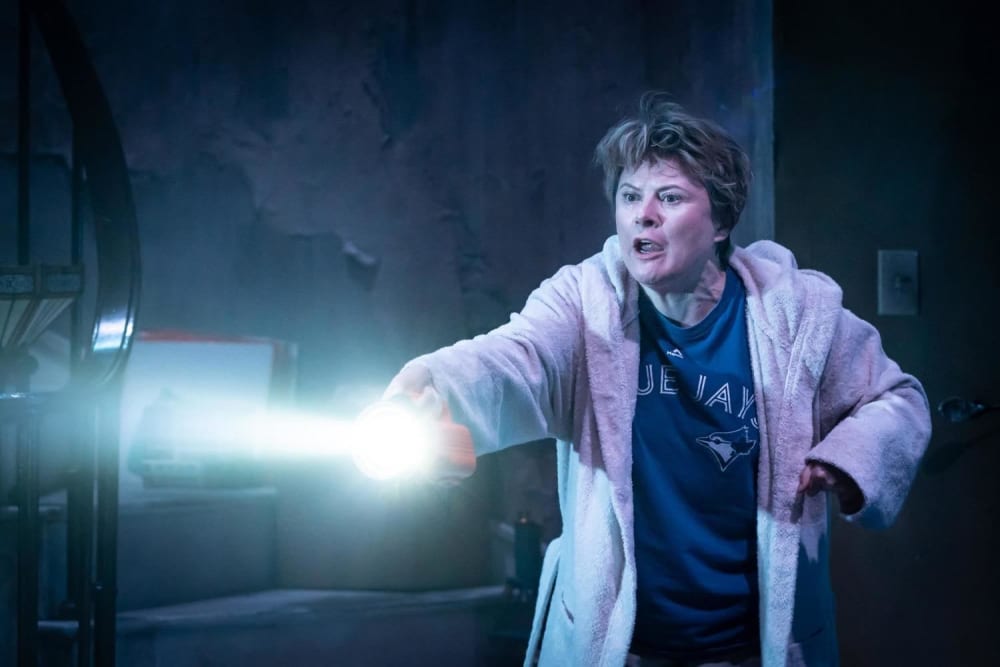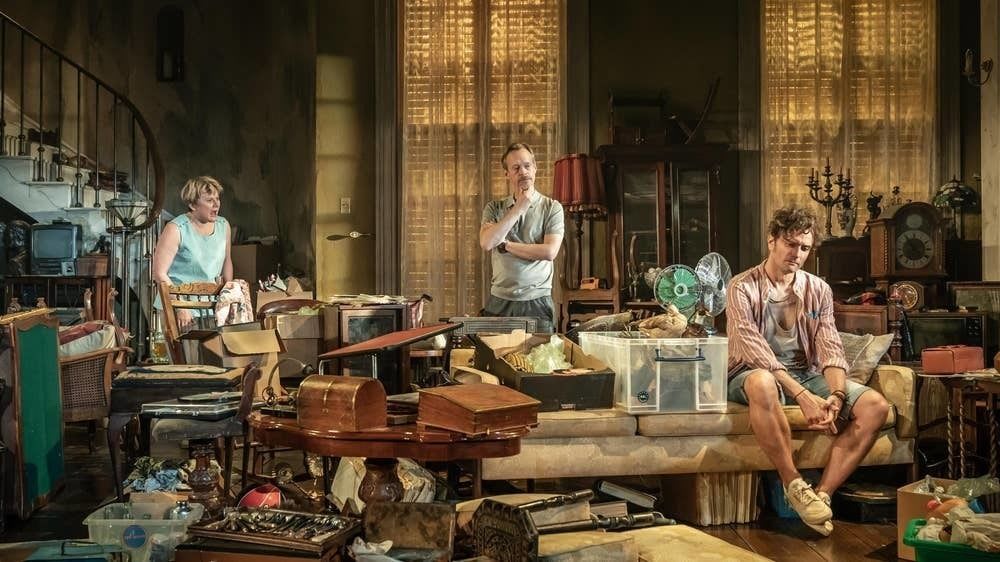 This anarchic comedy, which premièred off-Broadway five years ago, features the most dysfunctional stage family since one depicted by Tracy Letts in August: Osage County.
The Lafayette siblings have spread themselves far and wide across the United States but reconvene for one final meeting to sell the Arkansas plantation that had once belonged to their late father.
As the lights come up, viewers might wonder where the actors will be able to perform, since the room on display in Fly Davis's design is packed with enough junk to fill an emporium, let alone a stage.
Although they are now middle-aged, the trio still holds pent-up remembrances of things past, leading to constant violent arguments and even physical fights.
Monica Dolan gives the performance of her life as disappointed, combative Toni, an aspiring matriarch who has lost her husband and has a son with drug problems and a vicious temper that she barely even tries to contain.
Having disappeared from view 10 years before, following multiple addiction problems of his own, Franz played by Edward Hogg is trying to rediscover himself and achieve much-needed catharsis with the assistance of his much younger, new-age fiancée Tafline Steen as River.
This duo would struggle to get along as a result of mutual history, let alone a potential battle over an inheritance that has dissipated to nothing, hardly helped by the presence of a slave graveyard in the backyard. However, they are hardly helped by the arrival from New York of Steven Mackintosh and Jaimi Barbakoff, respectively portraying married couple wishy-washy Beauregard (Bo) and fiery Rachael, plus their kids.
These family members carry a remarkable amount of emotional baggage, much of it possibly fuelled by the behaviour of the deceased patriarch, a man who could apparently have been a Supreme Court Justice, although the text does not explain exactly how far his legal career advanced.
Instead, an old photo album provides the catalyst for a great deal of angst but also humour. Whether it was the old man's or not, a book depicting slaves being lynched makes all present reconsider their values, eventually in every sense of that last word.
In one of the 2½-hour-long evening's many ironies, while the older folks are fighting tooth and nail, the only grounded characters are River née the more prosaic Trisha and, to an even greater extent, 13-year-old Cassidy played by Isabella Pappas.
Although there is a flat period after the interval, for much of the evening, Branden Jacobs-Jenkins provides rich entertainment, aided by a strong cast under the direction of Ola Ince.
While there is a great deal of humour throughout, the playwright make some devastating observations about family relationships but, more significantly, the callous violence that underlies The Great American Dream, especially for those who hail from the slave states of the Deep South, where iniquity was the order of the day for centuries racist tendencies might still be embedded in the culture today.
Reviewer: Philip Fisher