Arabian Nights
Dominic Cooke
Sherman Cymru
Sherman Cymru
–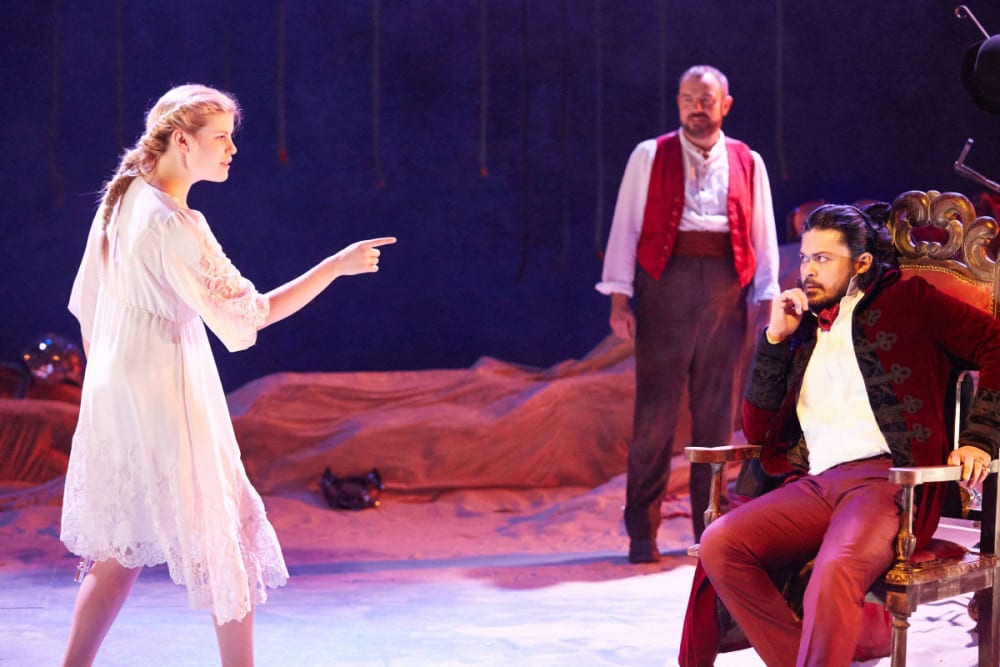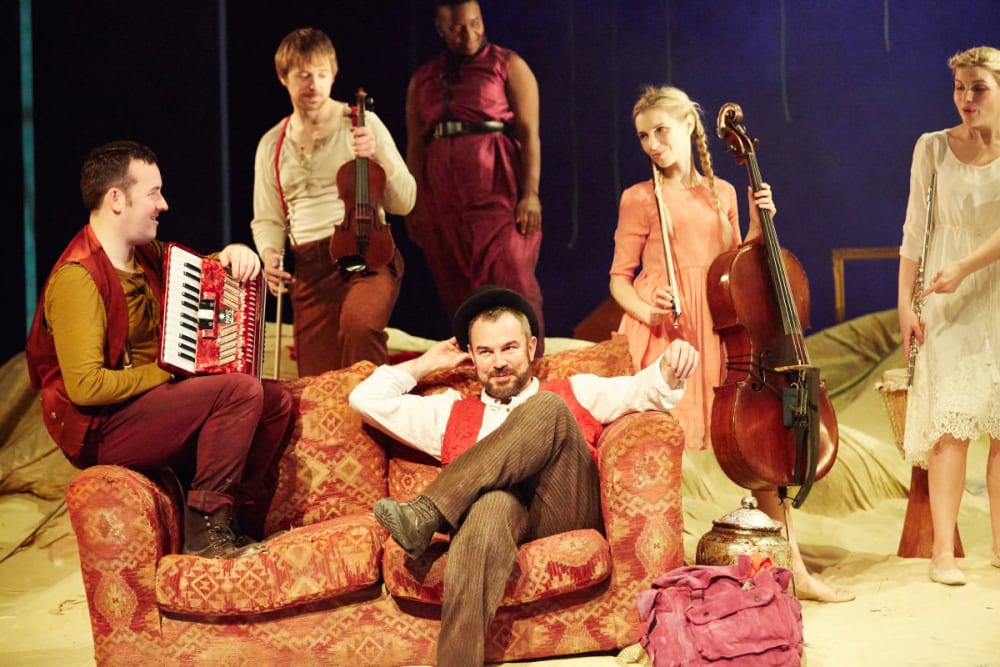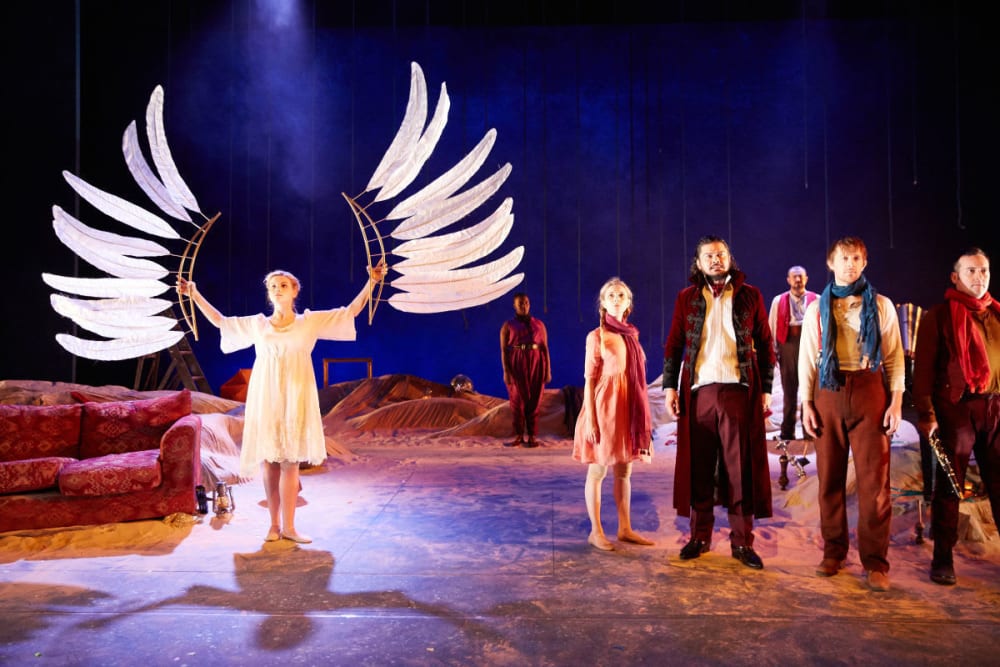 A wealthy and powerful man discovers that his new wife has been unfaithful to him. He has her executed, then goes on an officially sanctioned rampage of seduction and murder, severely depleting the female population. He is only swayed from this course by an extensive series of extravagant lies spun by a politician's manipulative daughter.
In truth, Arabian Nights is no more sinister than most of the traditional tales offered to festive theatre-goers, but it might be regarded as a brave choice for director Rachel O'Riordan's first main-stage Sherman Christmas show, given our complicated relationship with Middle Eastern culture. There's also the fact that its main competition in Cardiff is a slightly more starry Cinderella (presumably minus the climactic amputations featured in the original).
This is a restaging of Dominic Cooke's adaptation, first produced in London in 1998, and revived by the Royal Shakespeare Company in 2009. The tales which he chose largely focus on female resourcefulness, although cruelty and foolishness are in plentiful supply.
The action unfolds on Hayley Grindle's subtly adaptable set, which passes muster as a mountain range, rolling seas, palace interiors and multifarious other phantasmagorical locations. Magical effects are achieved via movement, mime and imaginative use of props, not to mention Kevin Treacy's clever lighting design.
Since the plot focusses on the redemptive and literally life-saving power of story-telling, it is appropriate that the cast narrate the tales, as well as falling into and out of multiple roles. The casting of actors who are also musicians is a masterstroke - the bulk of Simon Slater's score is performed on-stage, with the assistance of musical director Gareth Wyn Griffiths.
Thus, Elin Phillips, demure but spirited as Shahrazad—the new bride who must weave a new cliff-hanger of a tale every night to keep her husband, the King, from having her executed—also plays flute. Joanna Hickman, playing her sister Dinarzad, amongst other roles, is an accomplished cellist and dancer—especially chilling in the tale of the woman who refuses to eat except under certain grisly circumstances.
Pete Ashmore is both imposing as the leader of the band of thieves eventually undone by Ali Baba and his household, and impressive as a violinist. Alun Saunders, especially crowd-pleasing in a story which involves the epic breaking of wind, also adds clarinet to the ensemble.
The less conspicuously musicianly cast members also impress. Ashley Alymann is suitably magisterial as the merciless King, and local favourites Keiron Self and Anita Reynolds bring their likeable comic personas to bear with great effectiveness, as does Finbarr Varrall, Sherman Cymru's first (official) apprentice actor.
In order to spare the sensitivities of parents (and perhaps even children) the various beheadings and quarterings are either carried out off-stage or rendered symbolically. Nevertheless, I felt that the tension which might have been generated by the nightly threat of execution was downplayed somewhat, especially during the first half—despite the goriness of Shahrazad's stories, one rarely felt that she herself was in danger.
But then, this is family fare, and it seemed to keep younger press night audience members entranced and intrigued throughout. Grimly humorous and visually inventive, Arabian Nights is a delightfully dark entertainment.
Reviewer: Othniel Smith