Are You As Nervous As I Am?
Book by Simon Spencer, music by Leighton James House, lyrics by Shaun McKenna, musical arrangements by Dr Matthew Malone
Simon Spencer
Greenwich Theatre
–

Listing details and ticket info...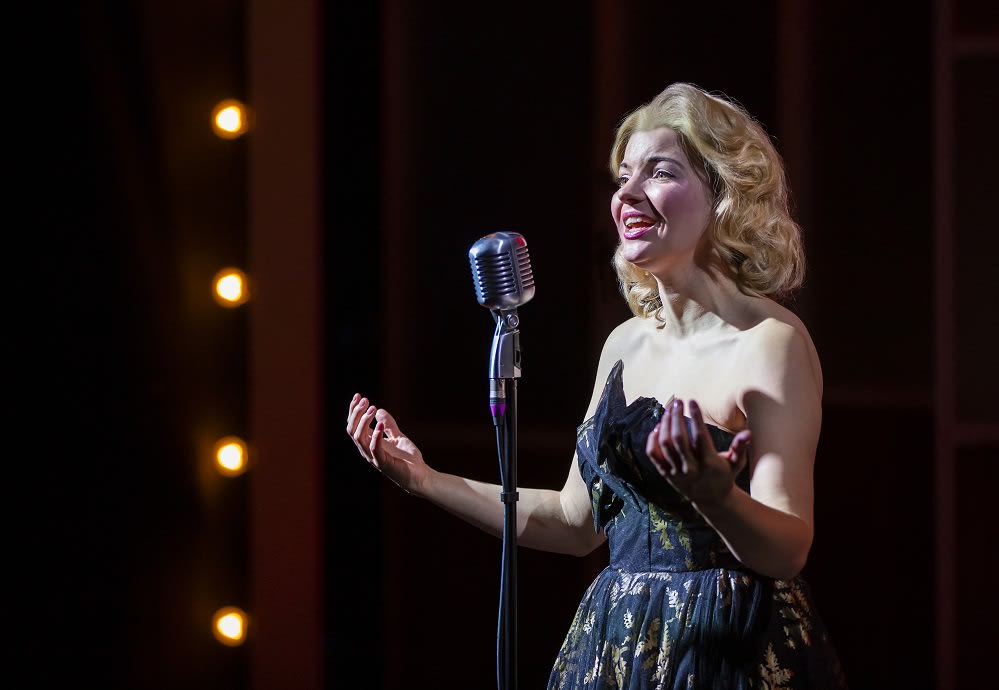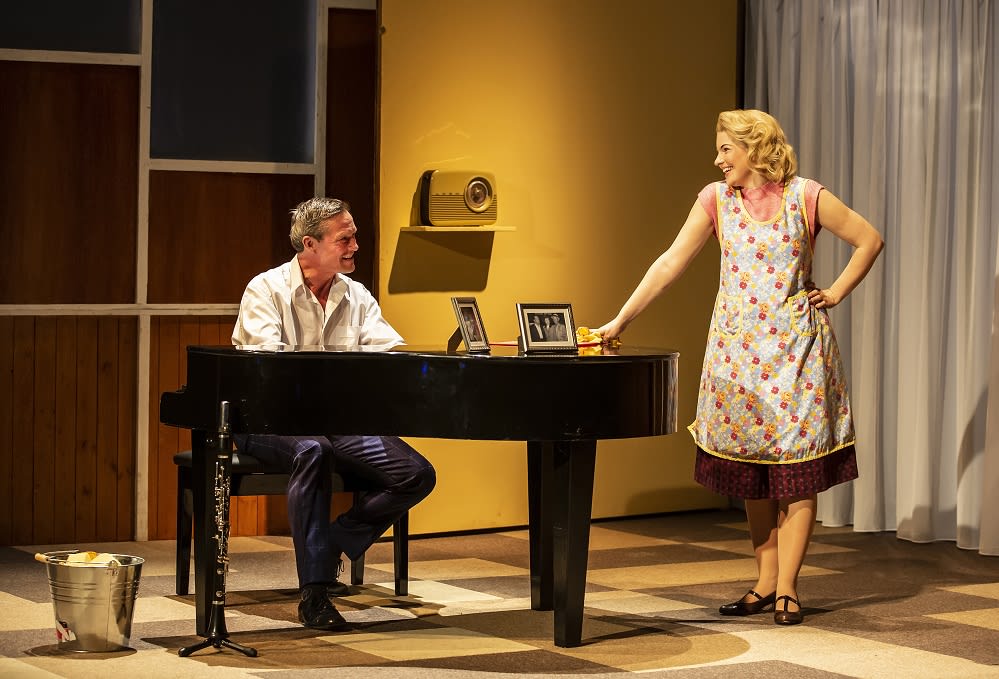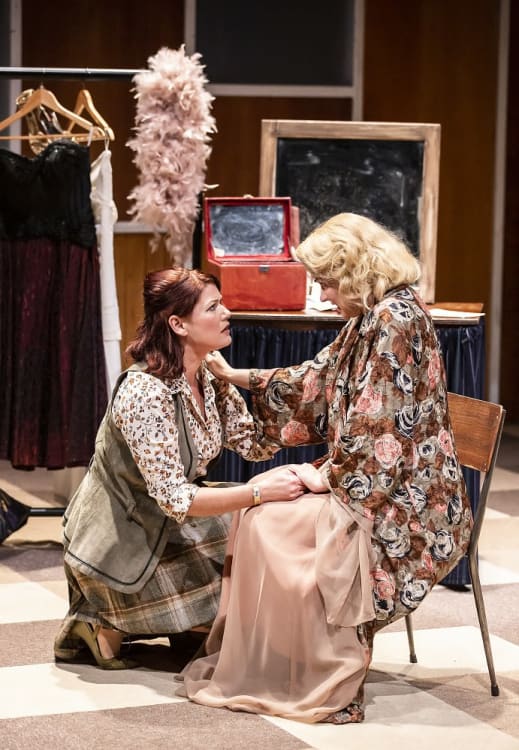 Are You As Nervous As I Am? is a new homegrown musical that opened at Greenwich Theatre this week under the direction of Phoebe Barran.
In two and a half hours, it delivers some 15 or so songs, its settings globetrot from Llanelli to Port Talbot by way of London, Los Angeles and Las Vegas and its action spans three decades starting post-WWII.
In 1945, Llanelli's young Peggy sings and plays the piano in the local pub. It's a form of arm's-length childcare, as her mum knows where her daughter is whilst she makes a poor living turning tricks in the toilet. No wonder Peggy grows up wanting to run away as her older sister Janet had done.
She goes to London in search of Janet but by chance finds fame instead, being discovered by radio singing star, songwriter and impresario Bob Parr.
From there, as if noticing the time and realising the number of songs and reprises they have to get through, debut book writer Simon Spencer positively sprints through the story.
The speed only succeeds in blurring the coherence of the story's arc which takes in love, triumph, alcoholism, violence, marriages, heartbreak, maiming, ignominy, downfall, divorces and comeback.
As she turns another new page, Peggy says, "I'm looking forward, I'm not thinking too hard". She's not feeling anything much either. Her character is written as a composite of any number of abused singing heroines—Fanny Brice, Tina Turner, Judy Garland, Piaf—but without their backbone. She ricochets through life having love without joy, tragedy without suffering and heartbreak without hurt. There's no time.
Eleven o'clock number "What The Hell Is It For?" (lyrics Shaun McKenna) flirts with being the fiery turning point the character and show badly need, but pulls back without fully landing the punch lest we witness Peggy's painful introspection. Its absence makes little sense of the final number "Face To Face With Me".
Katie Elin-Salt is a sweet Peggy who carries the show's many solos without ever a dip in energy.
The show could do with more from the lovely voiced Emma Thornett as Janet and the charismatic Bill Ward as Bob Parr. The development of their characters would make sense given their pivotal relationships with Peggy and the balance would also benefit the show.
More spiky lines from Sarah Ingram's fun tell-it-as-it-is columnist Christine could also contribute some missing zest to a show that's currently too nervous to go near the edge.
Reviewer: Sandra Giorgetti