Are You Boxed In, Mr Dennis?
Dennis Elkins
Flying Solo! Presents
[email protected]
–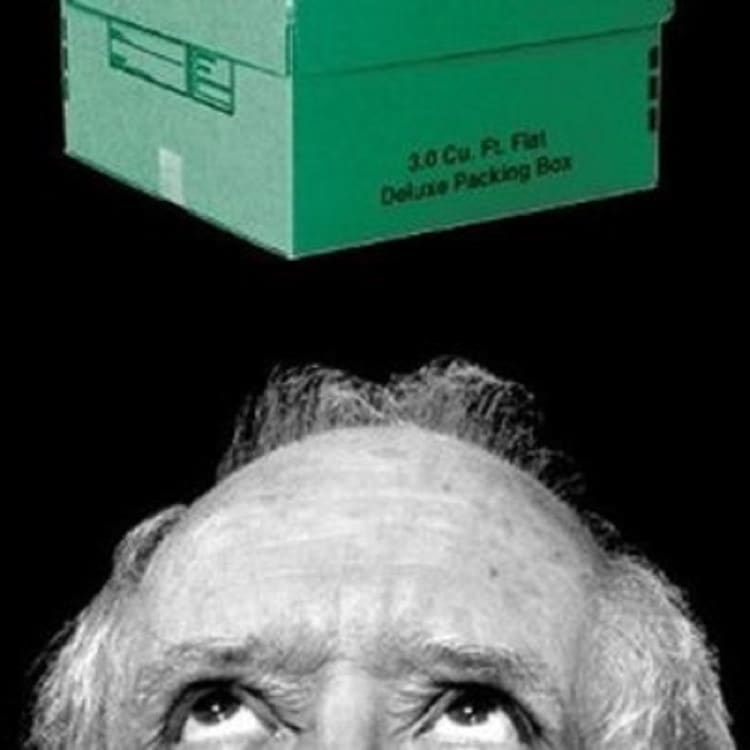 Travel was the theme of Dennis Elkins's previous monologue. Anything to Declare, Mr Dennis? described his late-life decision to make an extended trip to India, The theme re-occurs in the follow-up Are You Boxed In, Mr Dennis? but this is travel undertaken out of necessity rather than for pleasure and there is a notably darker tone to this monologue.
Elkins ponders the puzzling frequency with which we use boxes: to pack up the belongings of a deceased parent or to move to a new house after a divorce. He agonises about how we follow the poor example of our parents and accumulate so many unnecessary items or become incapable of throwing away unwanted gifts for fear of offending the giver.
This sounds like the default setting of an observational comedian, inviting an audience to share his simulated bemusement at life's little irritations. Actually, far from being conventional comedy, Are You Boxed In, Mr. Dennis? is more like a therapy session.
It is apparent Dennis Elkins is not in a good frame of mind. Rather than a relaxed, chatty host, he is edgy, unable to settle, coming too close to the camera and talking too loud—acting, in other words, like the nutter on the bus you want to move away from. His behaviour is eccentric: climbing into a box and, like a child, rushing around making engine noises.
The reason is made clear early in the monologue: after a cremation, unless prior arrangements are made, the ashes of the deceased are stored in a cardboard box. Dennis Elkins is aware of this fact because his son Isaac died of a drug overdose. Are You Boxed In, Mr. Dennis? is, therefore, an effort to come to terms with grief. Throughout the monologue, Elkins seeks distraction in amusing anecdotes but the laughter feels forced—just short of hysteria. It is a disturbing but absorbing performance.
Although Are You Boxed In, Mr. Dennis? is an intensely personal monologue, the raw, honest presentation makes it compelling and generates a high level of sympathy for the performer.
Reviewer: David Cunningham