Ariadne auf Naxos
Music by Richard Strauss; libretto by Hugo von Hofmannsthal
Opera North
Leeds Grand Theatre
–

Listing details and ticket info...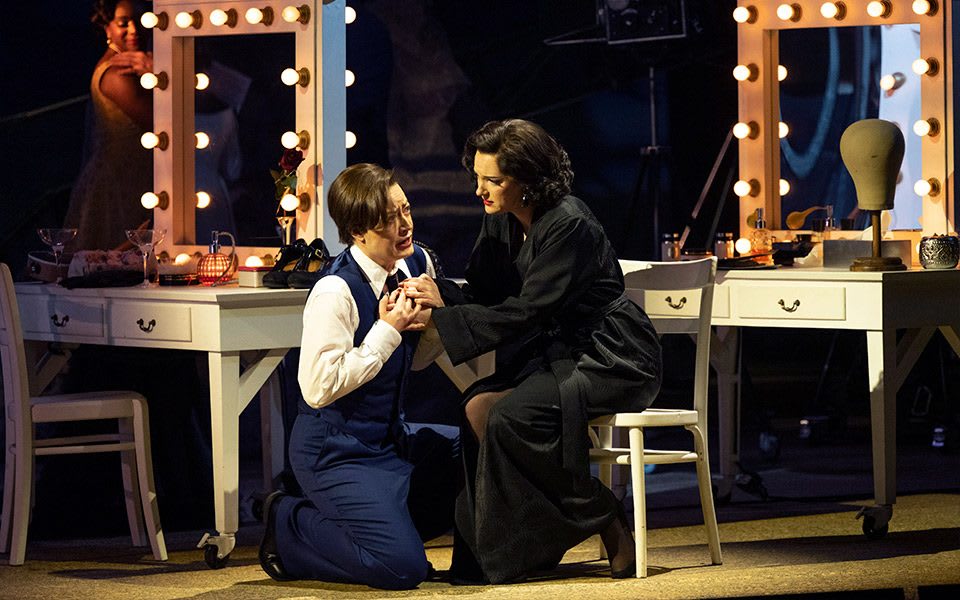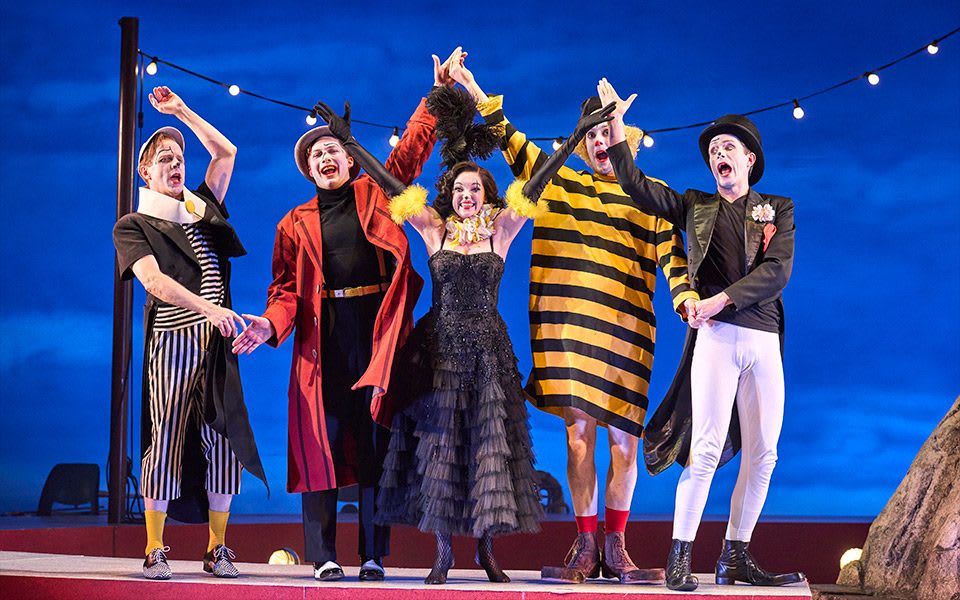 Opera North's latest season has been one of thrilling contrasts. First, there was a first-rate revival of Edward Dick's 2018 staging of Tosca, in which the danger and excitement of Puccini's opera were brought to the fore in thrilling style. This was followed by another production of Martin Pountney's iconic take on The Cunning Little Vixen from 1980, where the cycle of life and death is explored through a fable-like narrative involving a vulpine heroine sporting a feather boa.
This production of Ariadne auf Naxos marks Opera North's first ever attempt to stage Richard Strauss and Hugo von Hofmannsthal's operatic mash-up. After the high drama of Tosca and the wistful melancholy of Vixen, Ariadne represents a pleasing change of pace.
An inventive mixture of commedia dell'arte and mythological storytelling, Ariadne auf Naxos is very much an opera of two halves. Originally conceived as an opera about the staging of an opera—the first half dramatises the backstage circumstances which result in the short opera performed in the second—this production draws its influence from the career of the Italian film maestro Federico Fellini, who made some of his most famous works in Rome's Cinecittà studios.
One of the most delightful features of Ariadne is its witty exploration of theatrical conventions and hierarchies. The second half depicts the sad tale of Ariadne (Elizabeth Llewellyn), the Cretan princess abandoned by her lover Theseus on the island of Naxos after she helped him to escape the Minotaur. Whilst languishing in misery, her fate is discussed by three nearby nymphs. So far, so opera seria.
In a wonderfully postmodern disruption that anticipates the metatheatricality of Pirandello—who would write Six Characters in Search of an Author five years later—a comedy troupe arrives, seemingly from nowhere, and attempts to comfort Ariadne with its clownish shenanigans.
Ariadne is a bold and adventurous piece of work, posing a number of challenges to any director brave enough to take it on. The two halves are radically different, and many past productions have been critiqued for not linking them together in a satisfying way. For the most part, director Rodula Gaitanou manages to marry the two halves successfully, forming a coherent whole. The inclusion of filmmaking apparatus in the second half is a particularly nice touch, maintaining the illusion that all of the opera's events are taking place in a cavernous film studio.
George Souglides's attractively designed 1950s costumes add glamour to the production and help to conjure up a sense of place and time. The presence of Federico Fellini is felt both in the set design and the clownish attire and make-up worn by the comedy troupe.
The hurly-burly of working on a film set is vibrantly captured in the first half, with the Chorus of Opera North bringing life to a gallery of supporting characters. Hanna Hipp gives a strong and memorable performance as the increasingly flustered Composer, who is forced to rewrite his opera on Ariadne due to the illogical whims of his unseen patron.
The second half of Ariadne is dominated by two superb performances. Elizabeth Llewellyn excels as the jilted princess, powerfully capturing her sense of overwhelming grief. She is matched by Jennifer France as Zerbinetta, whose vocal acrobatics are simply outstanding.
Audiences unfamiliar with the myth of Ariadne may be confused by the appearance of Bacchus (Ric Furman) at the end; this was a concern that Strauss held about Von Hofmannsthal's libretto. Fortunately, the emotional resonance of Ariadne auf Naxos is beautifully conveyed by the Orchestra of Opera North under the skilful direction of conductor Antony Hermes.
Reviewer: James Ballands