As Good a Time As Any
Peter Gill
Print Room at the Coronet
Print Room at the Coronet
–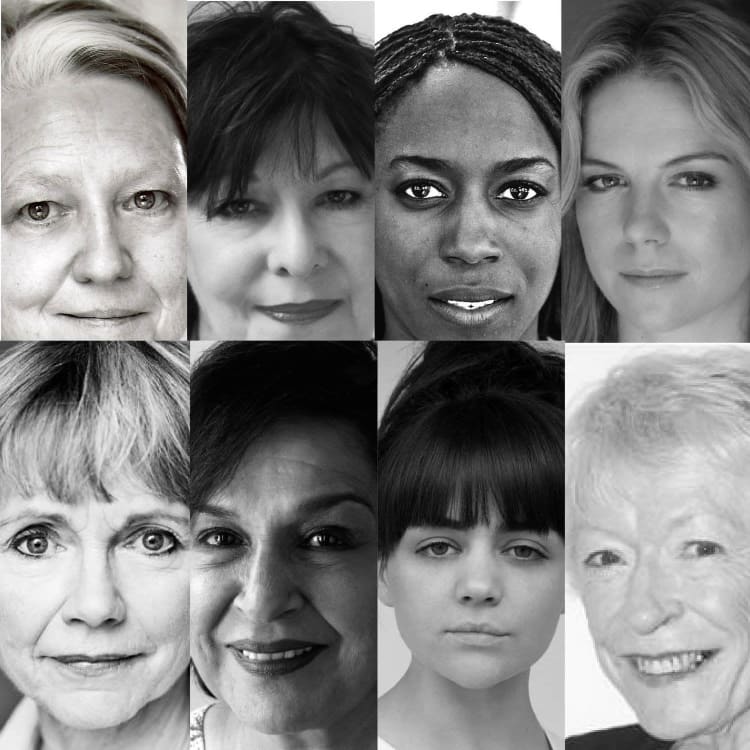 Any new play from Peter Gill is awaited with anticipation. This one proves very different from last year's Versailles, a political drama embracing subjects from economics to gay love as the Great Powers thrash out the 1919 Treaty.
Only half the length of that weighty, male-dominated drama, this is an all-female play and instead of that play's complex plotting and historical recreation, it presents a series of independent monologues, though they are very carefully interwoven.
These eight women range across, age, class and colour from posh, divorced Sylvia (Lucy Fleming), her children grown up, to mother of three Joy (Sharlene Whyte) having trouble with her youngest, though the eldest is with their father. Then there's childless Lily (Tessa Bell Briggs), now widowed, who potters about in the garden, gets help from social services and is beginning to worry how she'll cope as she forgets things. Gita (Indira Joshi) is Indian but was born in Kenya and runs a corner shop; tiring trips to the cash and carry now see her taking a minicab.
Aging Irish Bridget (Eileen Pollock) lives round the corner from the convent that gave her help when she first arrived as a pregnant young girl; Marion (Roberta Taylor) is an East Ender who grew up with and finds friends connected to gangland, her husband lives elsewhere and she is worried that her grown-up children may make the kind of mistakes that she did; Amy (Hayley Squires) has a boyfriend, her baby's father, who often fails to come home; then there is Shirley (Olivia Briggs), an educated, middle class girl whose parents had a difficult relationship and has herself just escaped from an abusive one.
It takes a time to discover these things and much more as these women reveal their lives to the audience. At first, one may wonder to whom they are talking. The setting in which Gill and designer Bruce McLean place them presents two rows of white chairs, back to back.
Could this be a GP practice waiting room, A & E? No, it is nowhere. For most of the time they are oblivious of each other. As each speaks, the others remain in their own worlds. At times a theme looks like emerging: the loss of a child, a loved one, divorce, man-trouble, loneliness will crop up in more than one narrative—but this is a play about people, not about topics.
Gill has a wonderful ear for natural speech; he is an observer of people and perhaps these are all real-life ones. He certainly makes them seem so, especially when served by a cast as good as these actresses.
As the eight women gossip about their situation or recount their memories, sometimes reverting to chain-of-thought reveries, the theatrical strength comes from their juxtapositioning, their interweaving, a wish to discover more about each of them.
Gill prevents this pattern from becoming too repetitive by dividing his play into five "choruses". They are of unequal length and their separation is marked by a change of lighting state and music that grows from a single note for the first to longer passages and eventually a continued underscoring of dialogue. At each break, the cast rise and reposition themselves, those not in the segment taking seats in the back row turned away from the audience.
To again refocus interest, there is a point when individuals appear to talk to each other, perhaps to their companion but more often to someone more distant. These aren't conversations between these actual characters, they are talking to others but what they say matches: an exchange for instance between a mother and a daughter, though not the actual pair who are speaking. It highlights the fact that there is a universality of experience despite their diversity.
This play is a microcosm of contemporary female experience and memory that may seem most concerned with its problems but it isn't depressing. There is a strength here that signals survival and a recognition too that we make our own lives.
Reviewer: Howard Loxton