As You Like It
William Shakespeare
Royal Shakespeare Company
Barbican Theatre
–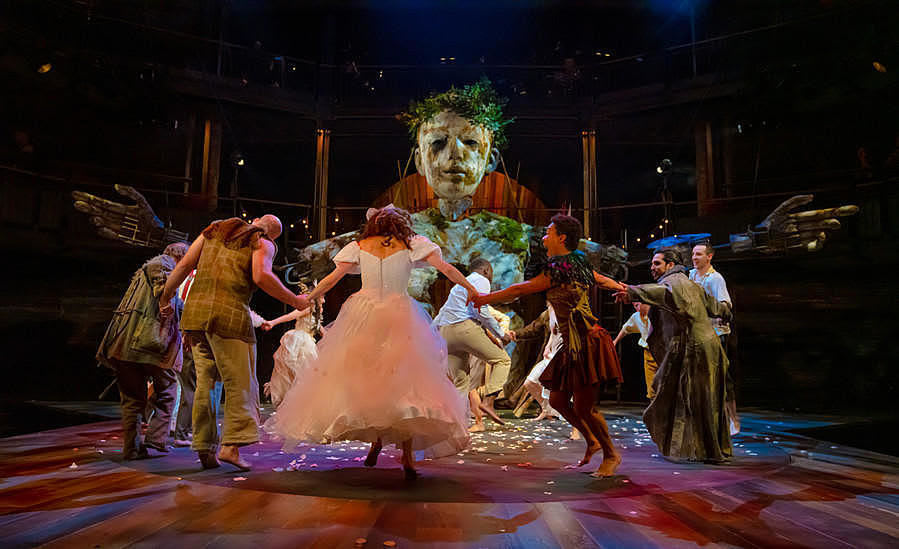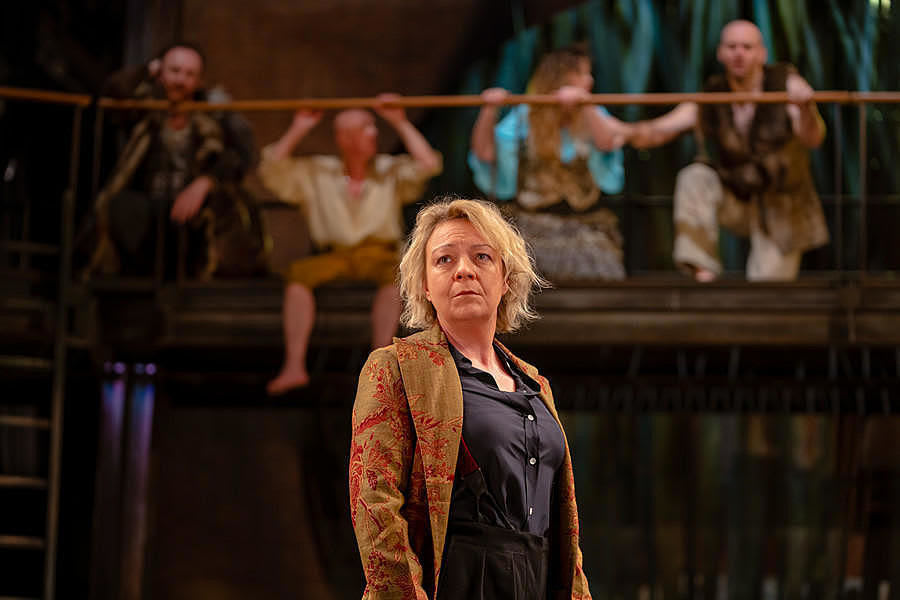 For its current season, the RSC has decided to follow popular trends. Not only is Kimberly Sykes's new production of As You Like It cast with gender (and commendably wider) equality at the forefront but the underlying ethos is far more 21st-century than 16th.
The opening sees David Ajao's unprepossessing Orlando bravely defying an evil Duke played by Antony Byrne. The former's resultant exile is mirrored by that of squealingly modern cousins Rosalind and Celia, respectively daughter and niece of the aforementioned Duke.
Most of the fun takes place in the Forest of Arden, where love springs up with the alacrity of a communicable disease.
As always, Shakespearean injects healthy doses of confusion, which are the source of much of the three-hour-long performance's humour. However, the director clearly wishes to imprint her own ideas onto every aspect of the evening. This determination manifests itself in a number of ways, some positive others far less so.
In many ways, the best is saved until last with the introduction of a stunning, life-size puppet, co-designed by Stephen Brimson Lewis and Mervyn Miller, which effortlessly steals the show in its final moments.
Before that, Shakespeare's gender confusion as Lucy Phelps playing Rosalind transforms herself into male Ganymede, at the same time as Sophie Khan Levy as Celia becomes Aliena, is almost overwhelmed by unorthodox casting choices.
The best of these sees Sophie Stanton taking on the role of melancholy Jacques, keeping a straight face while putting smiles on to those of others.
Beyond that, there is the unusual sight of shepherdess Phoebe having to choose between a woman dressed as a man and a woman dressed as a woman, Silvio having become Sylvia.
This is a pale imitation of the parallel Shakespearean relationship between muscular Orlando and girlish Ganymede, where desire almost overcomes period propriety, as the heart inexorably sees beneath the surface appearance.
The body language and behaviour is determinedly modern, as are a handful of newly introduced lines. There are also elements borrowed from pantomime, including the embarrassing opportunity for audience members to appear on stage while those that miss out even get to chant in unison, orchestrated from the stage.
Lucy Phelps is particularly winning in the role of Rosalind. The other notable performer is Sandy Grierson, who expertly turns Touchstone into a latter-day Billy Connolly, generating crude modern laughs from activities that Shakespeare could never have imagined when writing the text.
Unusually for the RSC, which prides itself on the clarity of its presentations, the diction of several performers was below par, making certain lines inaudible.
This kind of production will undoubtedly have its adherents but much of the humour is overly predictable, while the gender-swapping often seems to owe more to theory than any desire to enhance the overall experience, which waters down rather than capitalising on the genius of the Bard.
Reviewer: Philip Fisher