Ashes
David Rudkin
Octagon Theatre Bolton
Octagon Theatre
–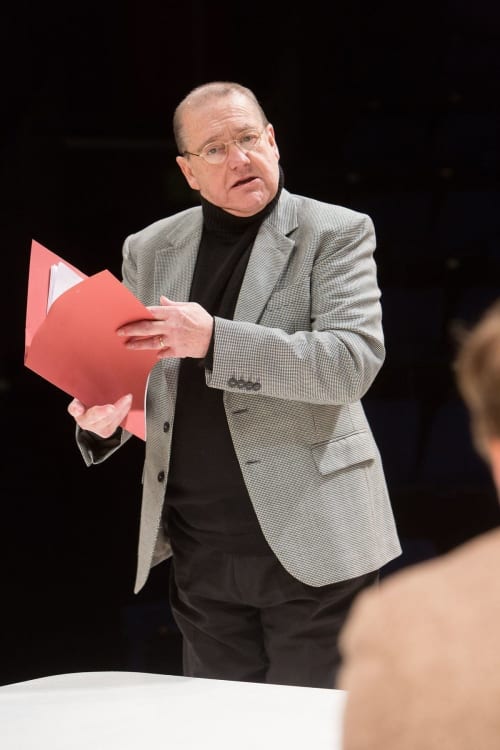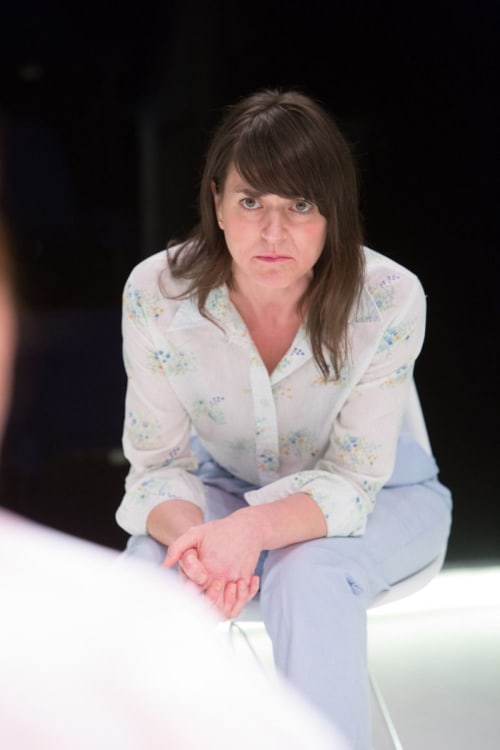 On 25 July 1978, Louise Joy Brown was born in Oldham, the first "test tube baby" as IVF was known at the time; four years earlier, David Rudkin's play Ashes chronicling the trials and pain of a couple trying to conceive was premièred in Germany.
In David Thacker's revival at the Octagon, Ashes seems very much a play of its time for a few different reasons. For one thing, the medical treatments, all prescribed by expensive hospital specialists, seem almost medieval: for him, spraying the testicles with cold water; for her, a turkey baster of bicarb; for the two of them, doggy-style to decrease the gradient for the swimming sperm.
The style of the play also makes it seem like a product of the '60s or early '70s. While the situation is real, it is told in a coldly unemotional, uninvolving way that resists empathy and acknowledges the audience's presence.
While the plot is a very simple series of visits to the hospital followed by the couple carrying out the medical advice, it is told through poetic dialogue and monologues which is sometimes quite beautifully written. Occasionally it can be a little heavy-handed on the symbolism, such as the rotten boiled egg, but it is certainly not without humour, certainly in the first half.
Back together as a stage couple after partnering in Two and Two 2 last year at the Octagon, Colin Connor plays bisexual Colin and Katy Cavanagh is his wife Anne, with all other parts played by Kate Coogan and John Branwell. It's a great cast on top form, and David Thacker's production, like his recent Winter's Tale, places great emphasis on careful diction, which brings out the poetry very well.
Designer Ciaran Bagnall has placed the action on a stark and clinical white backdrop, which shows up the blood of the failed conception and pregnancy (no spoiler really—it's not advertised as a particularly happy piece) with a shocking beauty. Stanley Orwin-Fraser's video titles for time changes are simply but very nicely accomplished.
The action brings out the indignity of the medical procedures and attitudes of the early 1970s and the constant round of disappointments. As there is very little to the plot, some of the words are meditations on issues relating to the events of the story, such as Colin dreaming of being able to have sex for pleasure again instead of just for propagation, and even his reflections on the horror of the "Troubles" in his native Belfast.
It seems like a play that would reward some study on the page, but it is all a bit densely-packed to take everything in at the pace of a stage production—and two and a half hours (including interval) is a long time to concentrate on so many words.
However the performances are sharp and the production is clear and unfussy, wringing out the most from this rarely-performed script.
Reviewer: David Chadderton