At the Ghostlight
J J Leppink
Blue Fire Theatre Co.
Online@theSpaceUK
–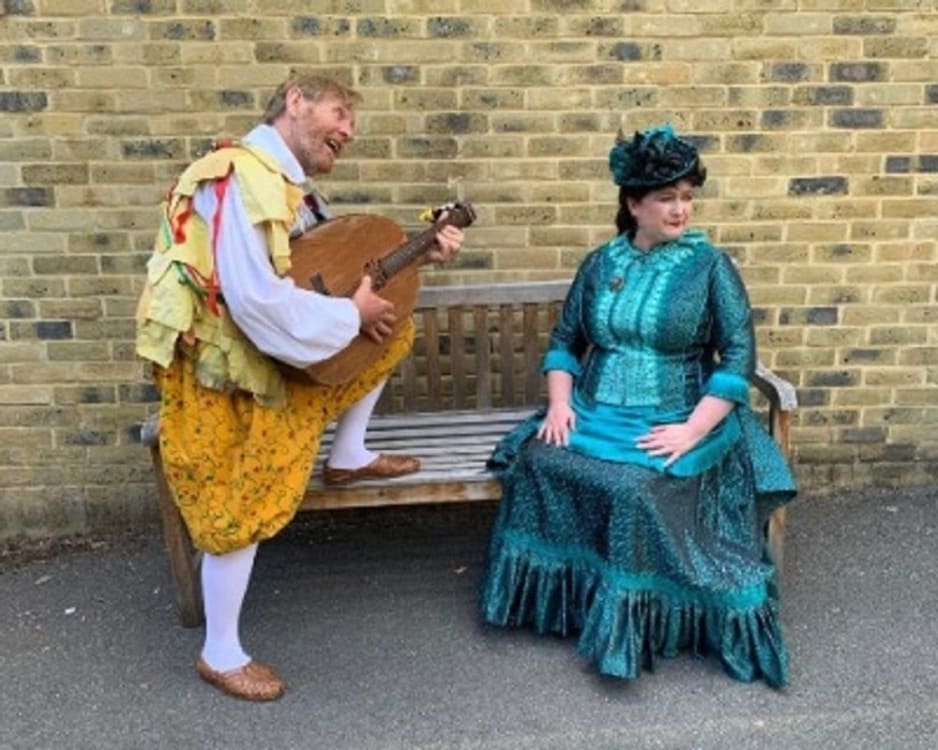 Nelly Power was a music hall entertainer whose fame was eclipsed by the younger Marie Lloyd while Will Kemp clowned for Shakespeare and may have originated the role of Falstaff before vanishing from history and possibly expiring in poverty. In J J Leppink's At the Ghostlight, they share a cup of tea, describe the high and low points of their careers and express their opinions on the value of theatre.
Author J J Leppink draws a parallel between the current health crisis and the situation in Will Kemp's period when plague forced the closure of theatres. There are a few biographical details about Power and Kemp, but the author's main concern is discussing actors and the purpose of theatre.
At the Ghostlight does not challenge the widely-held view that actors are shallow, self-regarding creatures but takes a sympathetic view of their attitude. J J Leppink argues actors are dependent upon the live theatre environment to perform their craft and, hence, will take whatever action is needed (including deviating from the script) to satisfy the audience. From the viewpoint of Power and Kemp, the audience pays their wages and they are obliged to keep them happy even if that means resorting to cheap jokes. Playwrights may have loftier ambitions, wanting to push audiences out of their comfort zone.
At the Ghostlight is a pleasant diversion but there is little in the play that is new. The opinions expressed in the play feel a bit off-the-peg and would have fitted just as well in the mouths of other characters than Power and Kemp.
Reviewer: David Cunningham