Atomos
Concept, direction and set by Wayne McGregor, choreography by Wayne McGregor in collaboration with the dancers
Wayne McGregor | Random Dance
Sadler's Wells
–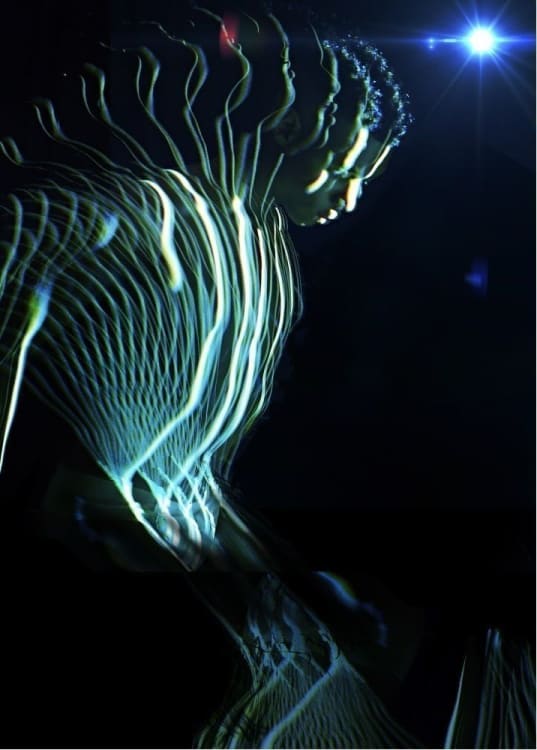 The hyperactive multi-award-winning, hugely-in-demand Wayne McGregor, Resident Choreographer of The Royal Ballet, Sadler's Wells Associate Artist, presents his ten-strong company, Random Dance, established in 1992 when he was only twenty-two, in a world première 'inspired by the structure and form of the atom', Atomos.
'Imagining the indivisible order created through uncuttable structures and interwoven with an architectural manipulation of bodies... Atomising movement, film, sound and light…'
One's response to Atomos will depend on whether one buys into McGregor's tsunami of talk about science and the body, or whether one thinks, like Jennifer Homans ('The Crisis in Contemporary Ballet'), that emotion has left dance.
McGregor has been working with cognitive scientists for many years now exploring what the human body is: an exhibition of his methodology, Thinking with the Body, can be found at the Wellcome Collection; there is his TEDGlobal talk on Physical Thinking, and Mind and Movement —a Choreographic Thinking Tools kit for teachers.
Of course, McGregor is not the first to turn to computers to create movement. Merce Cunningham used the DanceForms computer programme and motion-capture technology. One can even go as far back as Eadweard Muybridge investigating movement and the tricking of the human eye.
And tricking of the eye with 3D glasses and an overload of data is what Atomos does. The eye tries to catch it all and the mind to make some sense and order of the random moves, the images on the seven distracting screens that descend from the flies—are they bees swarming, supernova, an industrial landscape or space centre Cape Canaveral?
Robotic tools mouthing the numbers data scrolling on the screens the dancers are amazing, though. Together, a wave rippling from one to the next, they make visual geometry; in binary duet and breakaway solos they are breathtaking, Alvaro Dule in particular, each constituent muscle, bone and joint articulating separately. Even his ribs speak.
McGregor's strengths are a hyper-enquiring mind, idiosyncratic vocabulary (his own mix of contemporary and classical, though he is not classically trained), and his infectious collaborative skills, working in this instance with an array of creatives: lighting designer Lucy Carter, filmmaker Ravi Deepres, neo-classical ambient composers A Winged Victory For The Sullen (a newly-composed score performed live), and 'cutting edge design house' Studio XO (wearable technologies and 'digital skins').
Seventy unbroken minutes of hectic moves, white noise assaulting the ears (mine hurt) broken by soft piano chords and gentle strings, opens with a mosh pit group under a single square spot, a Hieronymus Bosch vision that dissolves in manic fractured jagged shapes.
Swimming in amniotic fluid? Atoms colliding and splintering? A children's playground? A space odyssey—is it this loud in space? Is McGregor from another planet? He is certainly unique. But if this is the future, where is the soul?
Worship the machine that is the human body. Admire the replicant dancers who have memorized the complex chain of moves. Red light—blood, fire?—infuses the stage, blinds the retina. Is McGregor blinding us with science or pulling sci-fi wool over our eyes?
What Atomos is, apart from the visualization of the workings of McGregor's brain, firing on all synapses, is a piecemeal dance installation of many scenes. Random moves, random thoughts straining in many directions.
The frustrating thing is that we are too passive as an audience—until the curtain call when a pandemonium of applause keeps the performers on the stage. I wonder whether a theatre auditorium is the optimum venue for Atomos. I'd have liked to move around the show. Take in more than one viewing. In installments.
Reviewer: Vera Liber