August Wilson: A Life
Patty Hartigan
Simon & Schuster
Released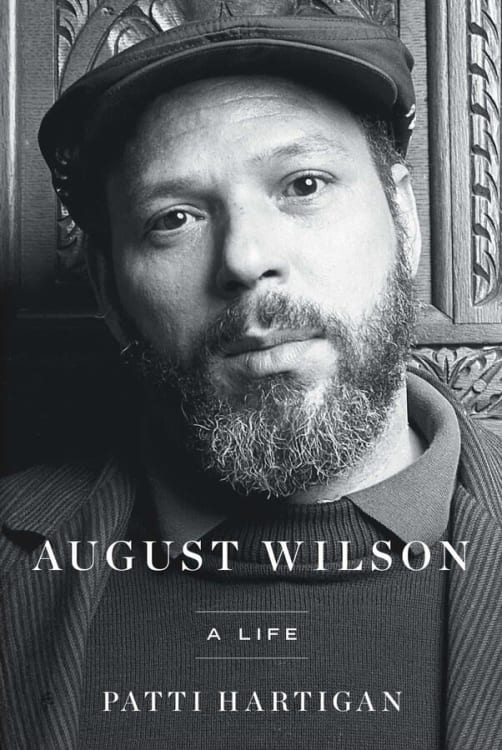 The blurb accompanying publication of this 531-page biography of August Wilson describes the legendary writer as "the most important and successful American playwright of the late 20th century".
Hyperbole can often be overblown and open to challenge, but Wilson is already deservedly associated with Arthur Miller, Eugene O'Neill and Tennessee Williams as one of the American greats. His reputation has been built on the Century Cycle, a series of 10 plays primarily depicting downtrodden black folk in his native Pittsburgh, one work for each decade of the 20th century.
The playwright sums up his own talent in one memorable sentence: "I have strived to live it all seamless—art and life together, inseparable and indistinguishable." The life that he refers to is not just his own but that of generations of African-Americans from the days of slavery through to the end of the millennium.
In the hands of Boston Globe theatre critic turned biographer Patty Hartigan, August Wilson's life can sometimes resemble the contents of rather seedy rags-to-riches novel about a self-made autodidact who somehow taps into the soul of his people. Indeed, those reading the back-story of Wilson's turbulent family history would imagine that it might herald the life of an ill-fortune ne'er-do-well rather than a literary genius.
The menfolk, drunken, impecunious and often white, consistently disappear soon after impregnation. The women of whom advantage was so often taken are strong-willed and strong-minded, including his beloved mother, Daisy. Despite illegitimacy and a mischievous, argumentative temperament, the young Frederick Kittel transformed himself into August Wilson, a library hound reader of anything and everything, determined to make his way as a writer, initially attempting poetry and subsequently trying his luck writing plays.
In early days, the young poet had brushes with the law and innumerable minimum wage jobs as he fought to keep life and soul together. Having worked with local theatre companies in Pittsburgh and later St Paul, friends suggested applying for what was effectively a scholarship to a programme at the Eugene O'Neill Theater Centre in Waterford, Connecticut. Wilson was not immediately successful but eventually received the call and made an instant impression, especially on the programme's director Lloyd Richards. Swiftly, the aspiring writer became an established playwright and, a great rarity at the time, a black writer whose work made it to Broadway and, with the occasional false dawn, flourished.
The nature of Wilson's creative process starts with a minimal idea, line or vision from which he would build on listening to his characters rather than constructing plays per se. This required strong support from dramaturgs, first Michael Feingold, also known as lead theatre critic at the Village Voice, and later in his career the much younger aspiring playwright Todd Kreidler, as well as directors, primarily Richards and later Marion McClinton.
While they assisted in the creation of the plays, the other career-defining ingredient was the support of the New York Times's theatre critic Frank Rich. As Patty Hartigan puts it of his initial appreciation, "it was a rave like only Frank Rich could rave". In those days, the only review that mattered in the city was that of the Times and repeatedly Rich promoted and supported Wilson, starting with performances of early scratch work and following through right through to hits on the Great White Way.
Rich wasn't alone in his appreciation. In the early days, Nels Nelson of the Philadelphia Daily News, on seeing Ma Rainey's Black Bottom, gushed "the American theater has a new master of the vernacular who converts plain language and mundane situations into coruscating statements and profound emotions with seeming ease."
Beyond his superlative play cycle, August Wilson also wrote a solo biographical piece that deserves revival. Latterly, he also delivered an electric and transformative speech at Theatre Communications Group's 1996 conference challenging and changing views on diversity and opportunity with his powerful arguments. He thus became an activist, spending valuable time that almost side-tracked efforts to complete the Century Cycle, which became an increasing burden.
The biographer's approach is to work strictly chronologically rather than necessarily following plays through from inception to production. This is generally highly effective and demonstrates the challenges of a successful playwright simultaneously attempting to write a new play at the same time as taking an old one to Broadway and a third into various regional theatres.
The regional route was a successful business model pioneered by Lloyd Richards that proved invaluable to his protégé and working partner. The Century Cycle may have been hard work but it is also a tribute to a theatrical genius, as is this thorough, well-written and highly readable biography.
At present, August Wilson: A Life has only been published in the United States but, given the power of electronic publication and global communications, the eBook version can readily be sourced worldwide.
Reviewer: Philip Fisher