Away From Home
Rob Ward and Martin Jameson
Working Progress Theatre Company
24:7 Theatre Festival at New Century House
–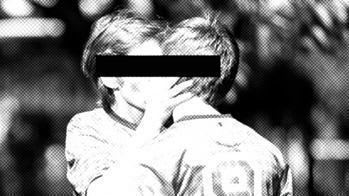 There is often a buzz about one particular production at 24:7 from early in the Festival, sometimes justified, sometimes not. Last year it was Ian Townsend's excellent All The Bens; this year it is Away From Home.
Unusually for 24:7, this is a solo piece performed by co-writer Rob Ward. He is Kyle, in many ways a typical football-loving young man—his 'phone has the Match of the Day theme tune as a ringtone—except, unknown to most of his friends, he is gay and, in the modern technical jargon, a "sex worker".
But all that comes later. We start the morning after, as he dresses in the living room around the remains of a takeaway and addresses his unseen partner—sex unknown—about why it may not be good to see him again. This segues neatly into a monologue to the audience, telling the story of his recent life and how he came to be attached to... Well, that would be giving a little too much away.
It touches on issues about families and coming out as being gay and about homosexuality in sport, but there is nothing didactic or issue-based about any of it. It is a tightly-written, funny and touching piece of theatre, rivetting from beginning to end. At the heart of it is a tour-de-force performance from Ward who grabs the audience's attention from the start and never lets it slip, engaging us with his story and playing all of the characters in it.
If I was being picky, there is a bit of a lull two thirds of the way through and some scenes he plays almost entirely from behind the sofa, but that is being very picky.
On this occasion the buzz is correct. This is undoubtedly a major highlight of the 24:7 Theatre Festival and in the Manchester theatre calendar as a whole.
Reviewer: David Chadderton