Away from Home
Rob Ward and Martin Jameson
Hartshorn-Hook Productions and Working Progress Theatre
Customs House, South Shields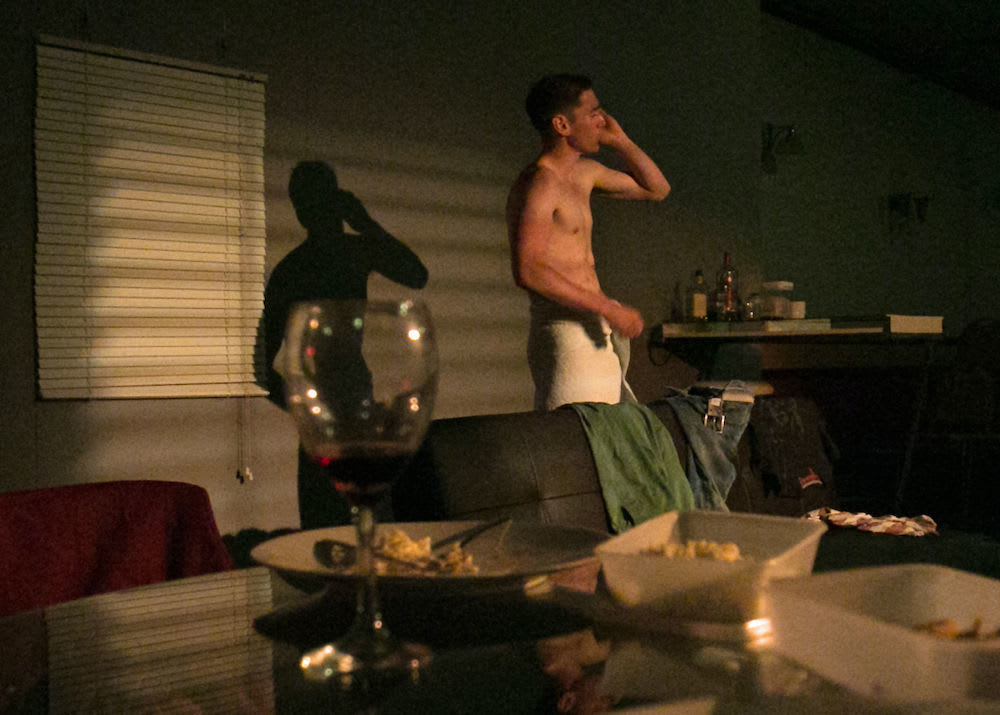 After becoming one of the success stories of last year's 24:7 Theatre Festival in Manchester, Away from Home has set out on a 16-venue national tour, making its third stop at the Customs House.
Given the Russian anti-gay laws highlighted by the Sochi games and the fact that there is no openly gay footballer in the Premier League (Thomas Hitzlsperger waited until he had retired before coming out), the play is a timely look at homophobia (or the fear of homophobia) in Football.
It's about male escort and football fan Kyle who becomes involved in a relationship with a "closeted"premiership football star and the just over an hour long one-man play shows us this relationship and its multitude of difficulties from Kyle's point of view, taking in, too, his problems with family and friends.
It could so easily have been preachy but Ward (co-writer and performer) and Jameson (co-writer and director) have avoided the issue-driven play trap and present us with characters—Kyle, his lover, clients, friends and family—who are warts and all realistic, and that's the strength of the piece: we are drawn into a world of real people, none of whom are 100% likeable but then again, none are particularly villainous.
Kyle himself is very much a flawed hero and it's a tribute to the writing and Ward's playing that we still find him sympathetic.
I found the opening a bit clunky—Kyle talking to an off-stage client—and the use of nudity in the first couple of minutes somewhat gratuitous, but once the story-telling began the play became compelling.
Reviewer: Peter Lathan