B
Guillermo Calderón translated by William Gregory
Royal Court Theatre Downstairs
–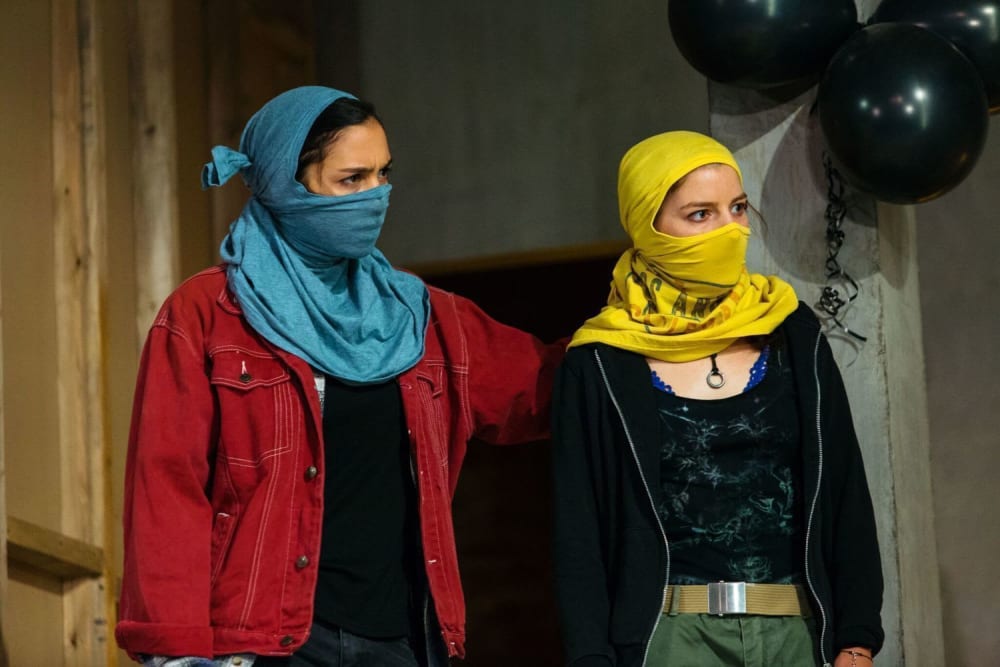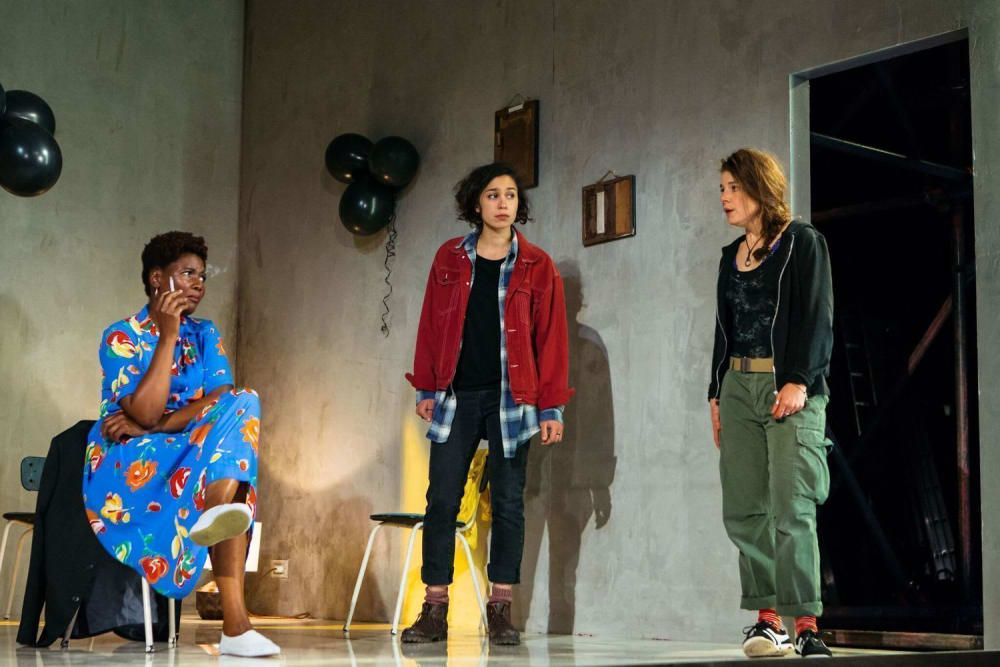 B is a mystifying play from Chilean playwright, academic and screenwriter Guillermo Calderón, now an American resident, that might either be an anarchic black comedy or possibly some kind of South American allegory. It could also conceivably be a cross between the two.
The world première of this drama, directed by Sam Pritchard, takes place in a dingy flat rented by an amateurish pair of aspiring terrorists with little idea of how to do their jobs.
Before their raison d'être even turns up, disruption arrives in the form of a sitcom-style helpful neighbour, played by Sarah Niles.
By the time of her departure, it becomes apparent that either Aimee-Ffion Edwards as Marcela is grieving following the loss of her boyfriend in a terrorist outrage that has been hidden from the media or alternatively she is a very bad liar.
Her friend Danusia Samal's Alejandra is equally jumpy in the presence of outsiders and sheds little more light on what is actually happening in the dowdy safe house.
The arrival of Paul Kaye playing a second visitor, José Miguel, clears the confusion but only by introducing more.
José Miguel has brought a birthday gift containing a home-made explosive device that the two women have apparently contracted to leave outside a bank.
For much of the 80-minute running time, this trio make absurdist speeches about cheese, cows and bombs (all synonyms in this milieu) and their desire to overthrow some kind of oppressor without causing too much harm to the man in the street.
One imagines that the content of B might have hidden depths when seen by the playwright's Chilean compatriots but members of an average British audience will be struggling to find much meaning beneath the metaphor unless the sole purpose was comedy, which doesn't hit the mark as often as it should either.
Reviewer: Philip Fisher