Baba
Mike Cochran
Poppamost Productions
The Empty Space (formerly Footlights House), Salford
–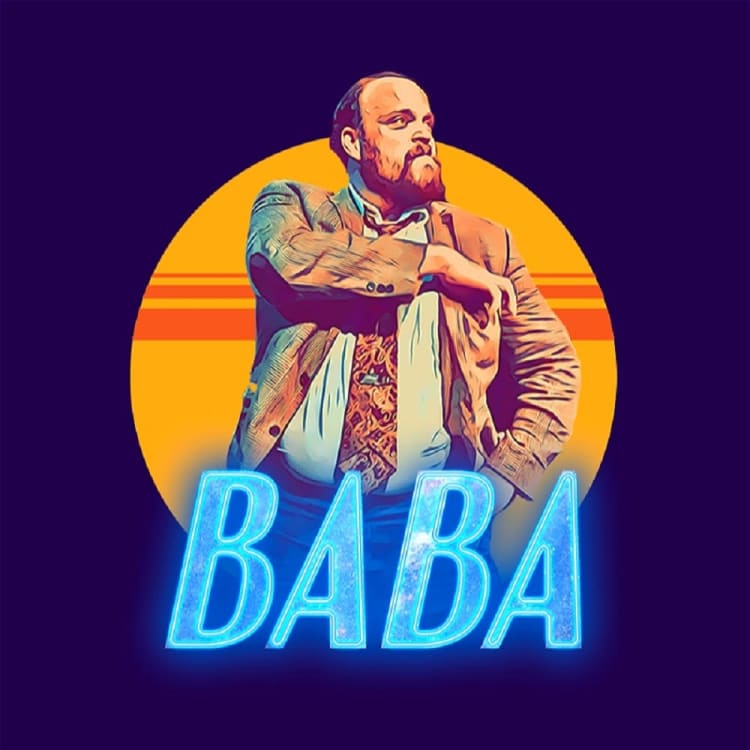 One of the rules of theatre is the cast should not be seen to be enjoying themselves more than the audience. Poppamost Productions might not have heard the adage as Baba, written and directed by Mike Cochran, at times feels like a bunch of mates having a go rather than a professional company.
In the 1980s, Tommy (Adam Perrott) is a salesman down on his luck. The arrival of a forgotten teenage goth daughter Roxy (Evangeline Henderson in Wednesday Addams mode) motivates him to make a greater effort. Unable to sell military grade baby dolls (whatever they are) through conventional channels, Tommy devises a plan to offload them onto his politician brother Richard (John Duffy) using the argument the dolls are so repellent they will help deter unwanted pregnancies. Making the plot work turns out to be an unexpected bonding exercise for father and daughter.
The play is set in the 1980s when Ben Elton's anarchic and occasionally surreal sitcom The Young Ones was a hit show. Baba feels inspired by the 'anything goes' attitude of that show and it might work better as a TV sitcom than a play. The narrative is fractured, more a series of sketches than a clear plot. The show even begins with a filmed credit sequence and, in the style of The Young Ones, includes a pair of songs that contribute little to the plot.
Author Mike Cochran works on the principle of including as many jokes as possible in the hope some of them get a laugh. There are some decent gags but also times when a line is repeated twice as if setting up a punchline that never arrives. The overall tone of the script is knowing, with the characters drawing attention to exposition in speeches.
As director, Cochran gives the cast a great deal of freedom to improvise and Adam Perrott in particular takes full advantage, going beyond the call of duty with a highly physical performance. It does, however, add to the uneven nature of the production, with some of the cast sticking to the script, others improvising, and draws attention to certain performers at the expense of others. There are even occasional surreal touches—whenever a drink is ordered, it is delivered by an artificial hand on a pole.
With Baba, it is hard to avoid the feeling of being excluded—watching people who are having a bit more fun than the audience.
Reviewer: David Cunningham