Babes in Arms
Music by Richard Rodgers, lyrics by Lorenz Hart, book by George Oppenheimer (Based on the original book by Richard Rodgers and Lorenz Hart
Union Theatre
–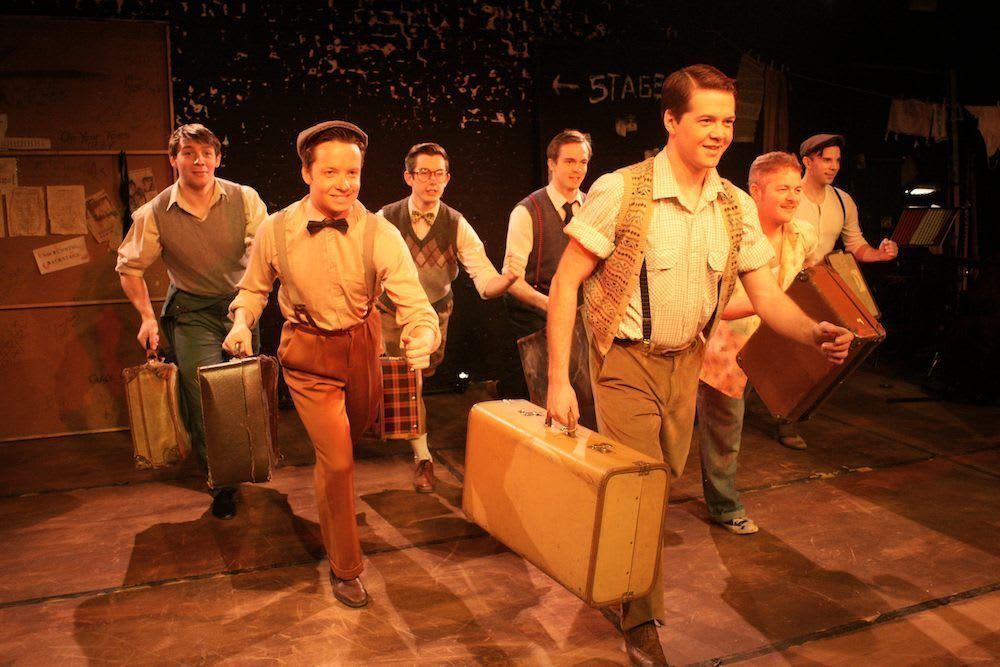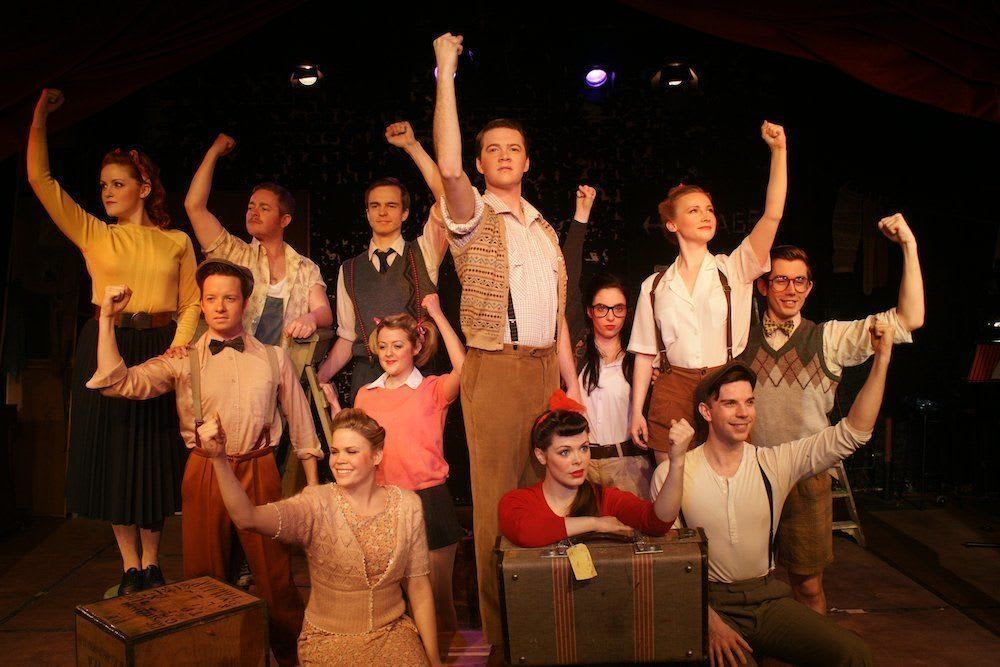 Babes in Arms is the "Let's put on a show" musical that brought a teenage Judy Garland and Mickey Rooney together for the first time but that's not what you get at the Union, nor was their 1939 movie the same as the show that launched on Broadway in 1937 and was given a new book 20 years later (reworked yet again at Chichester a few years back). It is this 1959 version, or another adaptation of it, that is on show here.
It is a tale of a group of apprentice young people working for the unscrupulous manager of a failing theatre in the sticks who want to put on their own show. It became a cliché for a musical formula and it creaks. How close to the original this is I really can't tell. Unless you are a fanatical purist it really doesn't matter, provided it works. Can you believe it? Well, no, but it has some great songs, some of which grow naturally out of the story. There are "My Funny Valentine", "Johnny One Note", "The Lady is a Tramp" and "I Wish I Were in Love Again" for starters, all of which you may have thought came from something else.
Director David Ball and musical supervisor Richard Bates start the show with everyone working on stage cluttered with boxes, stepladders and clothes lines and costume rails. They build up a rhythm of scrubbing, scraping, sweeping, tapping and hammering before brass and bass fiddle are added and then the click of tap shoes and voices building into the title number. There's an arrow chalked on the back wall pointing to the stage, the plywood over the playing space promises more tap and red drapes hitched up between the iron pillars that hold up the roof are a giveaway that we are going to get a show within a show. It all comes together as though conjured out of nothing, its dancers kicking way within inches of your knees.
The touch of politics in the 30s original with its unemployed and idealistic young communist is gone and Lizzi Gee's choreography makes no pretence of being realistic action. These numbers are cleverly contrived displays of classy footwork, the emphasis here is on high spirited fun.
After his genteel Lady Angela in Patience it is good to see Lacey in good voice playing his own gender.
Though you may not be sure whether his callow tyro director Valentine will stick with adoring Susie (Catriona Mackenzie) or end up with former child star Jennifer (Carly Thoms), you can be certain that the kids are going to win. Big bad theatre manager (Paddy Crawley) who is squeezing his co-owner lovely Bunny (Jenny Penny) to pay off her dead father's debt, Jennifer's manipulative showbiz mother (Pip Mayo) and ghastly actor/playwright Lee (Stuart Pattenden) whose terrible play they have to help put on, are soundly outwitted, though the kids have to play dirty to do it.
Ben Redfern and Anna McGarahan are particularly eye-catching as the bickering pair who sing "I Wish I Were in Love Again" and It's a strong company that carries the audience with it. Their energy and the scoring well-matched to the space, though the brick walls in one case emphasis a slight shrillness but the band of Jack Lowe (bass), Diogo Carvelho (drums) and MD Sam Cable never swamp the singers.
Reviewer: Howard Loxton