Bad Jews
Joshua Harmon
Theatre Royal Bath Productions
St James Theatre
–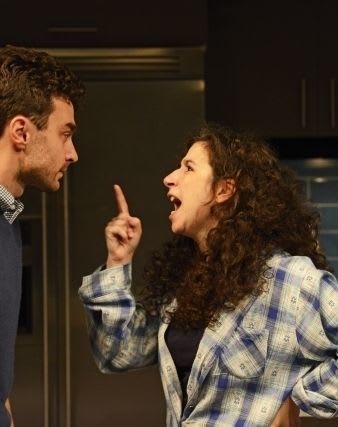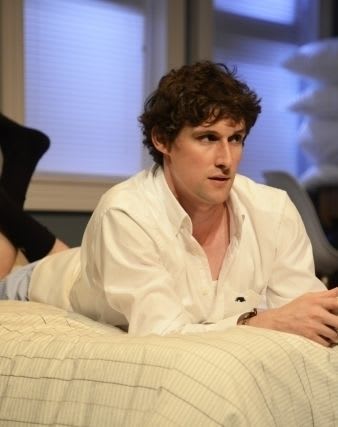 It is strange how some comedy is in the eye of the beholder. On this showing, the well-regarded Bad Jews is an undemanding, lightweight American sitcom depicting a bunch of rich Jewish students behaving irrationally.
At midnight in a $1million apartment on New York's luxurious Riverside Drive, three Jewish cousins begin to talk through a long dark night of the soul following their much-loved grandfather's funeral.
They are accompanied by Melody, a clichéd blonde WASP airhead who is the almost-fiancée of one cousin and just as much a caricature as them all.
From the opening scene, it is apparent that Daphna (née Diana) is self-centred trouble. Oddly, despite her goal of resettling in Israel and becoming a rabbi, Jenna Augen's character contains no goodwill and more than her fair share of misanthropy bordering on evil.
The tedious zealot also rarely stops talking, which is as well since she opens with Joe Coen as monosyllabic Jonah, a sleepy fence-sitter extraordinaire.
By that stage, the play's central battle lines have been drawn up. Daphna wants to get her hands on an inheritance. This is a symbolic gold chain that grandfather carried under his tongue through two years in a concentration camp.
Unsurprisingly, Jonah's camply hysterical older brother Liam also wants the chain, in his case to anoint the engagement that he is about to propose to sweet (everyone says so) Melody played by Gina Bramhill.
This set-up provides all concerned with the opportunity to create numerous unlikely comic situations of the kind that appeal to some more than others.
The play also gives Jenna Augen and Ilan Goodman in the main roles opportunities to rant at inordinate length, the latter eventually reaching the end of one speech breathless, much to the admiration of the opening night audience.
Hidden beneath the surface are some trenchant comments on New York Jewish politics that would probably have had more significance when this play opened in its hometown.
All in all, Bad Jews is the kind of often tasteless sitcom that divides audiences. It is pretty safe to suggest that if you are non-Jewish much of the humour will pass you by, while if you are Jewish you may still find better ways to spend an evening.
Reviewer: Philip Fisher