Bad Roads
Natal'ya Vorozhbit, Translated by Sasha Dugdale
Royal Court Theatre Upstairs
–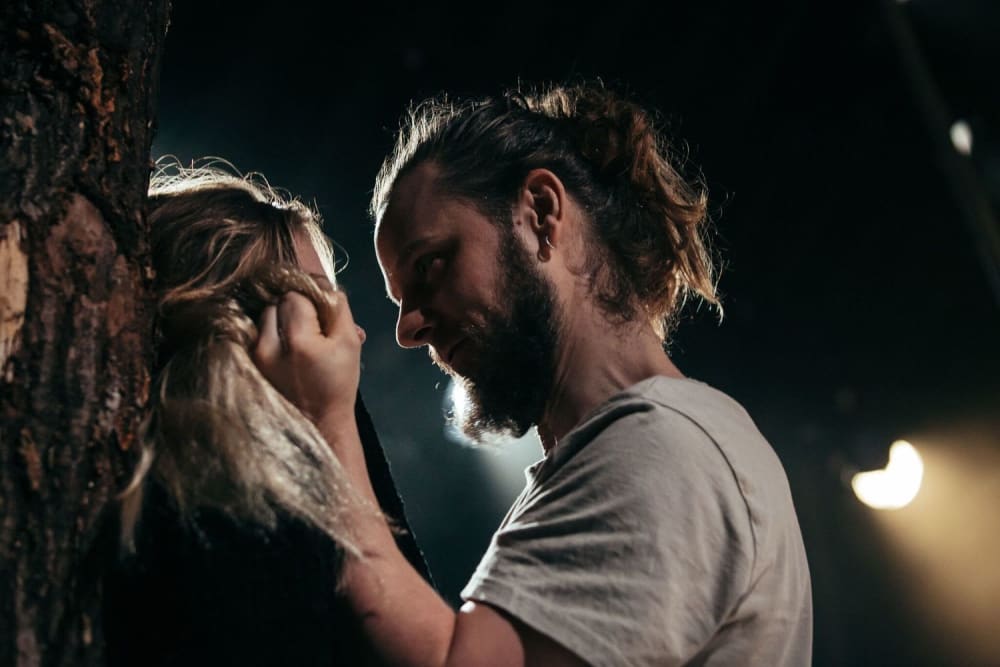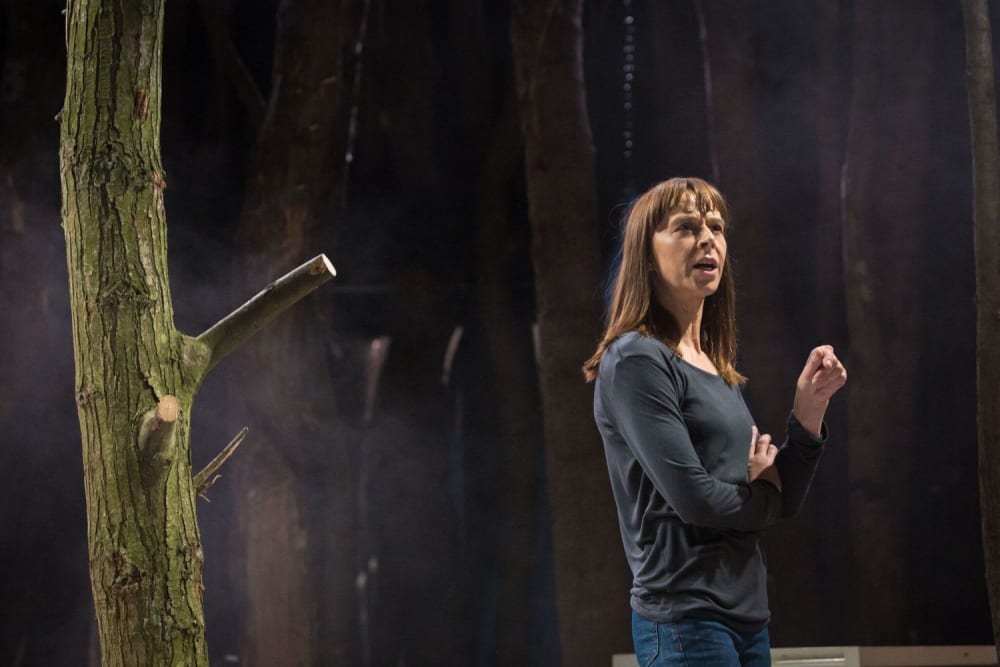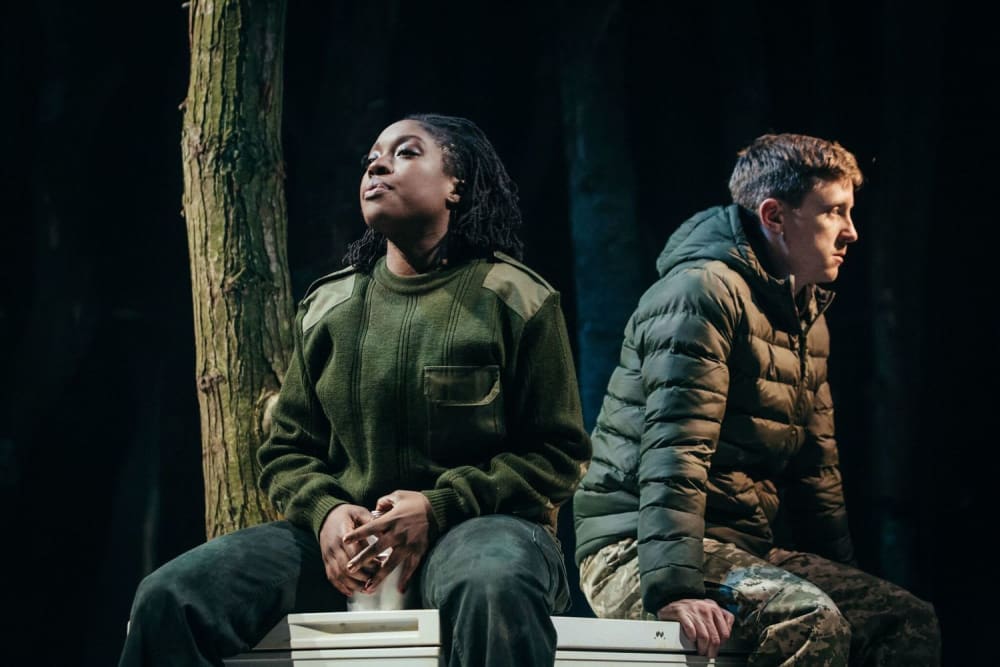 Bad Roads by Ukraine's leading playwright Natal'ya Vorozhbit presents a fragmented depiction of life in that benighted country as war rages.
Designer Camilla Clarke has created a depressing set, with sad, bare trees punctuating an area that is otherwise ornamented by little more than today's tawdry equivalent to the religious icons of yore, such things as a mobile phone, a freezer and some edible seeds.
A series of short snapshots or more literally "war stories" that together run for 100 minutes starts with the longest section, as Kate Dickie delivers a largely solo narrative about her filmmaker character's experiences accompanying an attractive, if brutal, soldier played by Tadhg Murphy to the frontline.
A trio of young girls, who should know better even at their tender age, then chat boldly about the conquests they are making with more soldiers (although one might be the same as in the original monologue).
From these starting points, the evening develops into a series of tales along similar lines, several of which have another similarity to make one wonder whether they are about a single soldier, possibly utilising assorted names with different girlfriends.
They build a harsh picture of life in the Ukraine, when soldiers from both sides of what is close to a civil war barely value life, although their womenfolk show remarkable devotion despite the knowledge of repeated infidelities.
The nature of this piece makes it difficult to follow at times, as stories overlap, timeframes are not linear and the characters (and even the armies that they are representing) can be tricky to identify as the evening moves on.
Vicky Featherstone's atmospheric production gives viewers an opportunity to get a feel for the kind of plays being developed in the former Soviet Union, at the same time as reminding us that not so long ago or so far away the horrors of war were a part of everyday life.
Reviewer: Philip Fisher