Bakersfield Mist
Stephen Sachs
Duchess Theatre
–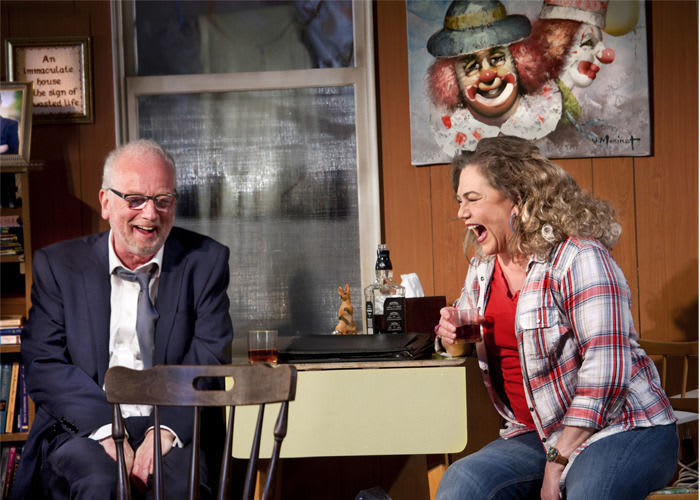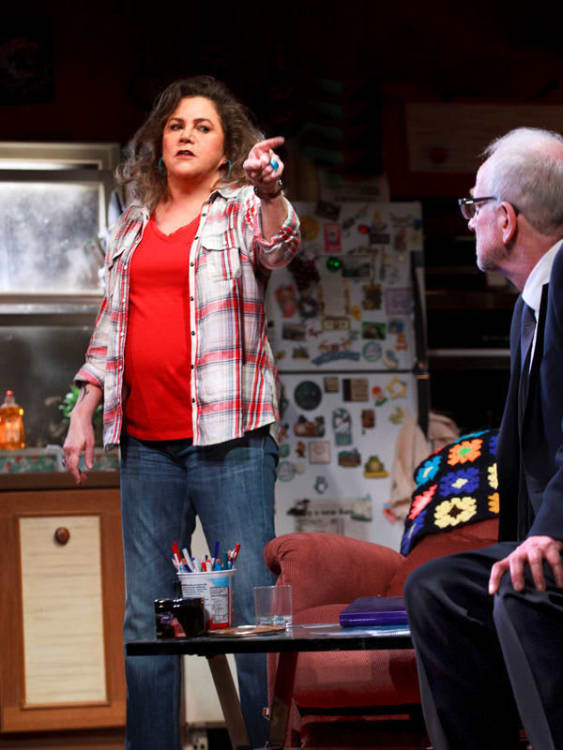 Modern art and its evaluation, in every sense, can make for fascinating drama. This two-hander follows in the tradition of Yasmina Reza's legendary Art and John Logan's Red, the two best plays in the genre in recent times.
Bakersfield Mist, which is reputedly based on true events, works on a number of levels and can seem like a kind of intellectual chess game with the upper hand switching between two seemingly mismatched opponents.
The board on which they duel is a painting described by its owner, Kathleen Turner's Maude, as "this God-awful piece of shit". However, while the self-confessed "scavenger" might only have paid $3 for her purported Jackson Pollock, she still believes that it must be the real thing, if only because it could redeem her sliding life.
To authenticate it and in doing so become the owner of a piece worth up to $100 million, she has retained the services of an art expert par excellence, with a particular specialism in Abstract Expressionism.
The effete aesthete Lionel is a very particular and rather peculiar Englishman portrayed with mouthwatering relish by Ian McDiarmid.
This pair are chalk and cheese, in the red corner a trailer trash divorcee of a certain age, in the blue, the snooty former director of the Metropolitan Museum and editor of Connoisseur Magazine, no less.
Thus, Stephen Sachs's play has the feel of a catch weight contest, almost as if a hick learner had taken on a patronising grandmaster.
Indeed, the evening seems to have reached a disappointingly premature closure when Lionel proclaims the painting, never turned towards the audience, as a fake.
However, he had not bargained on the tenacity of either the unemployed former bartender or a writer whose ability to juggle ideas is impressive.
By the end of 80 minutes, viewers will be debating about who has the better position in a drawn game.
Maude, who lives in a trailer park cabin wittily designed by Tom Piper and literally furnished with detritus, has a kind of native wit that at times completely nonplussed as her far more cultured guest.
Lionel has years of training, history and the "blink" test on his side. Even so, repeatedly underdog Maude manages to hit him below the belt (to mix sporting metaphors) much to the delight of viewers.
Bakersfield Mist forces the audience to ask questions about the value of art and art appreciation, while at the same time depicting two memorable characters whose foibles are perfectly illuminated by each other.
Director Polly Teale brings the very best out of a wonderfully, if unexpectedly, matched acting duo who somehow manage to exaggerate the behaviour and body language of their characters without ever seeming to do so.
This kind of play with its intellectual game-playing may not be to everybody's taste but anyone who is interested in the art trade or just enjoys watching two fine actors having a whale of a time should not miss out.
Reviewer: Philip Fisher