Ballet Black - The Suit / Dream Within A Midsummer Night's Dream
Choreography by Cathy Marston (The Suit) and Arthur Pita (A Dream Within a Midsummer Night's Dream)
Ballet Black
The Lowry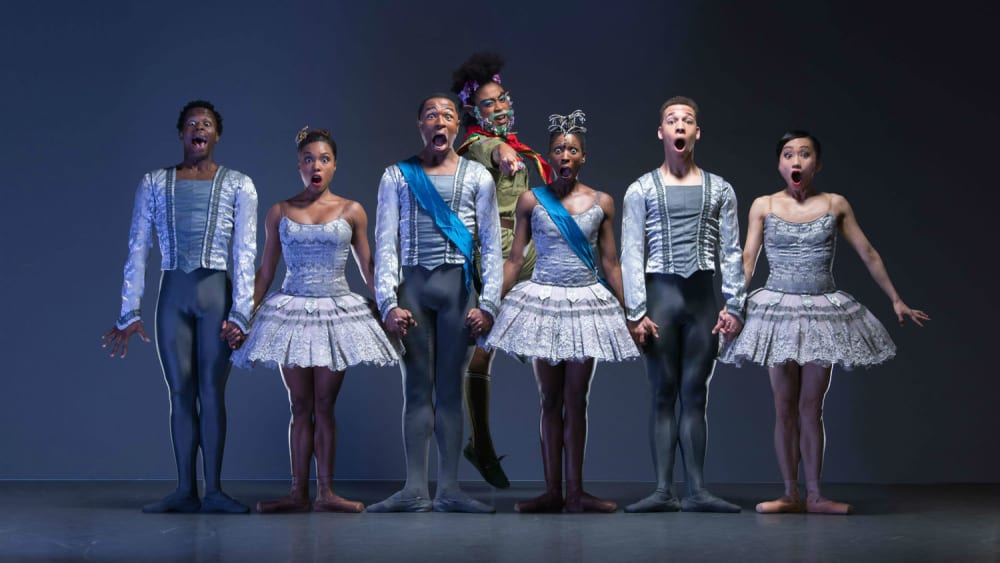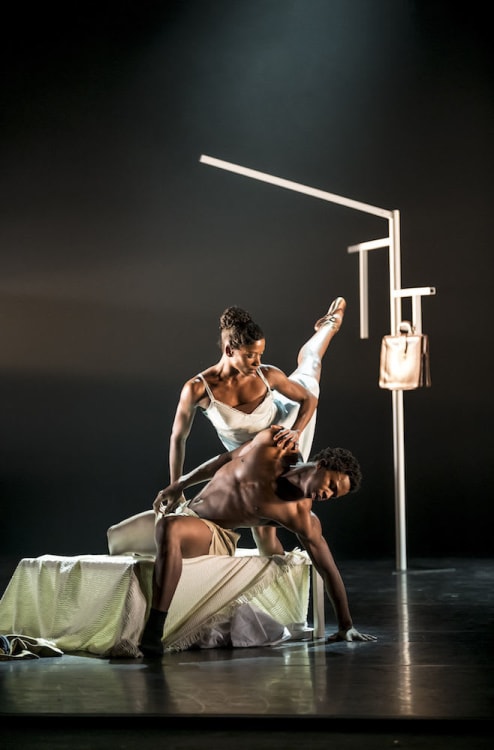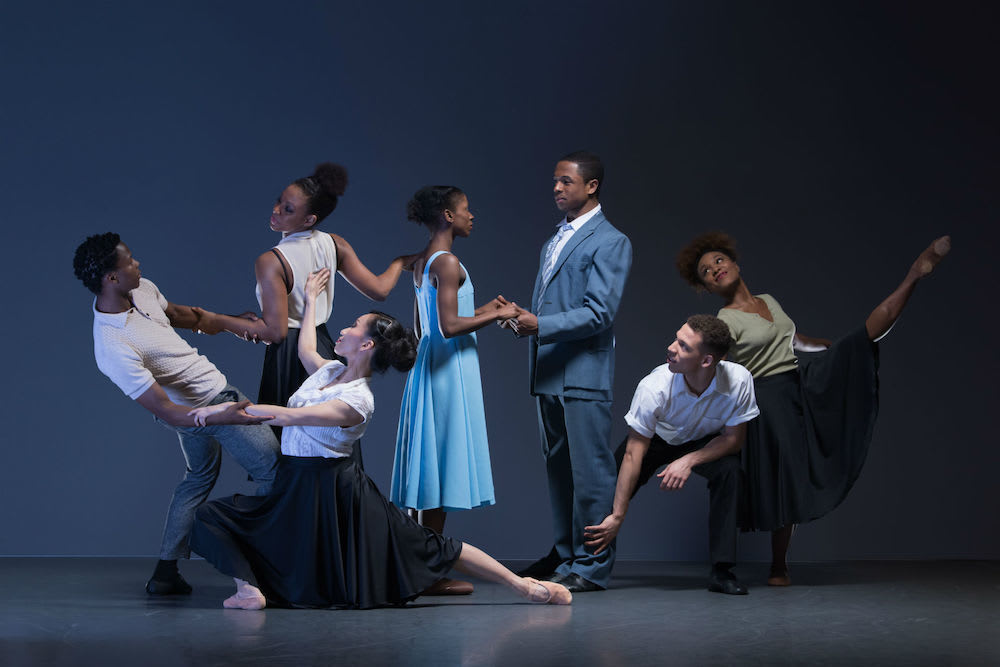 Ballet Black, the UK's only professional ballet company for dancers of black and Asian descent, returns to The Lowry for its double bill The Suit / A Dream Within A Midsummer Night's Dream. It's a pleasure to see the diversity onstage mirrored in the audience at the Quays Theatre—probably the most diverse audience I've ever seen at a ballet performance.
First up in the programme is The Suit, a powerfully conveyed story of love, lust and betrayal. Philemon (Jose Alves) uncovers his beloved wife's adultery and pushes her to the edge with his choice of punishment: forcing her to carry her lover's suit everywhere she goes.
Cathy Marston's intensely physical choreographic language is recognisable from Jane Eyre, which Northern Ballet brought to The Lowry earlier this year. Literal, everyday gestures pepper the vivid expression of characters' inner emotions—Matilda (Cira Robinson) and her lover's (Mthuthuzeli November) duet is a mix of athletic lifts and sensual caresses, while later she spasms and contorts to convey her guilt.
The ensemble dancers at first feature as witty human props and moving scenery, but soon become sinisterly omniscient eyes witnessing Matilda's infidelity and slow unravelling.
Ballet is the perfect canvas for complex emotions and hard-hitting stories, and when plots and design are kept simple, and the cast are committed to their performance, the result can be incredibly powerful—as it is with The Suit.
Arthur Pita's quirky retelling of A Midsummer Night's Dream marks a significant change in tone, welcome relief after the tragedy of the first half. Shakespeare's story of fairies and lovers is already surreal, but Pita amps it up several notches with a green-bearded Boy Scout Puck (danced to comic perfection by Isabela Coracy), a mambo and jazz-influenced score and characters snorting glitter as if it's cocaine.
The work begins with a stately, classical pas de six danced to Handel's sombre "Sarabande", which suddenly freezes mid-phrase as the dream begins. Any notion of traditional, classical ballet—encouraged by the appearance of pointe shoes and tutus—goes out of the window as Puck's influence makes the characters scream, gasp and move around the stage like sleepwalkers.
Pita deconstructs the language of classical ballet and reuses its steps to create a new but familiar choreography, with same sex duets. Shakespeare's familiar story gets the same treatment, as Helena rejects two budding male lovers in favour of another girl, and the ridiculous liaison between Titania and Bottom is depicted as a tender romance.
This fantastic double bill from Ballet Black is a testament to their versatility, two works that were both created on the company and yet are so different. It was a pleasure to see some of the female dancers performing in Freed's new pointe shoe colours, created in collaboration with the company and marking a significant step towards increased diversity in ballet. It may be Ballet Black's aim to be 'wonderfully unnecessary' when mainstream companies become more diverse, but to lose them would be a great shame.
Reviewer: Georgina Wells