Jane Eyre
Choreography & scenario Cathy Marston, music Philip Feeney
Northern Ballet
Sadler's Wells
–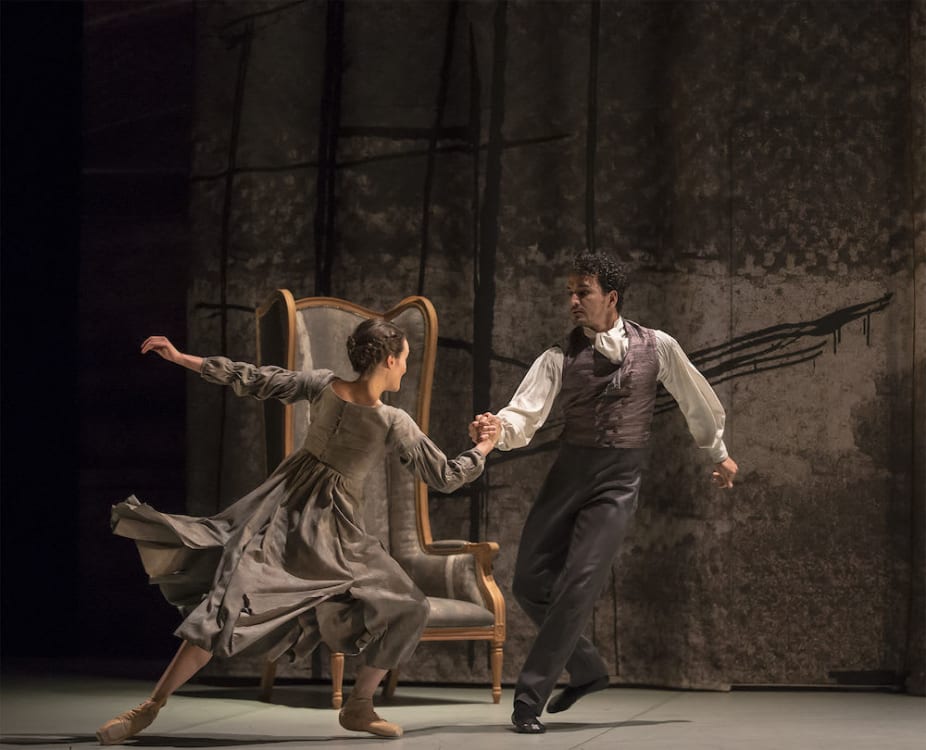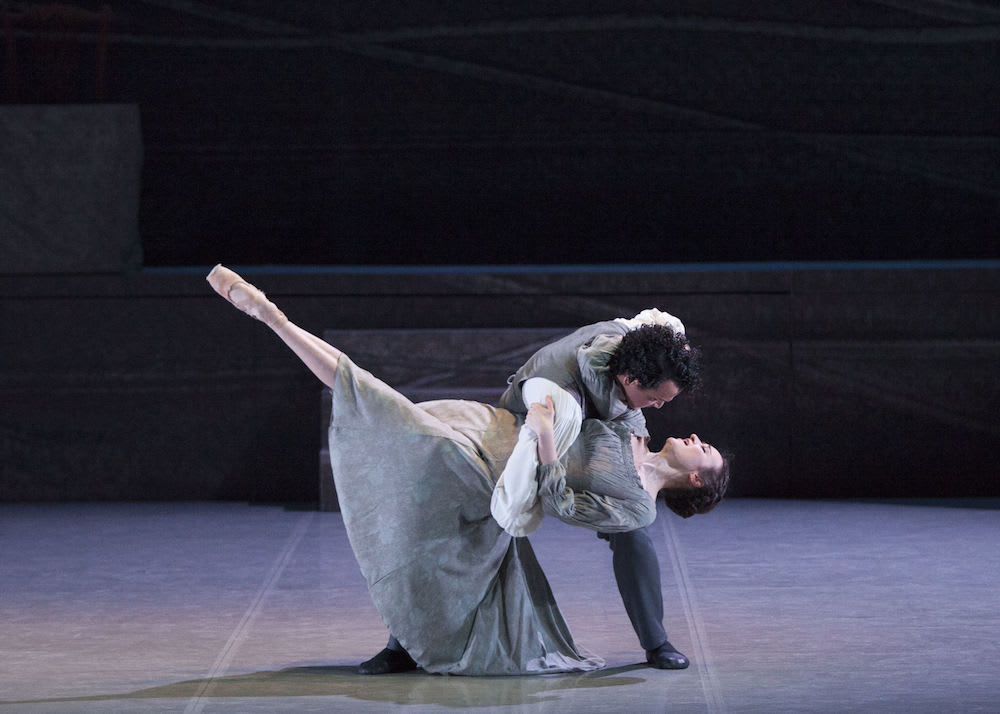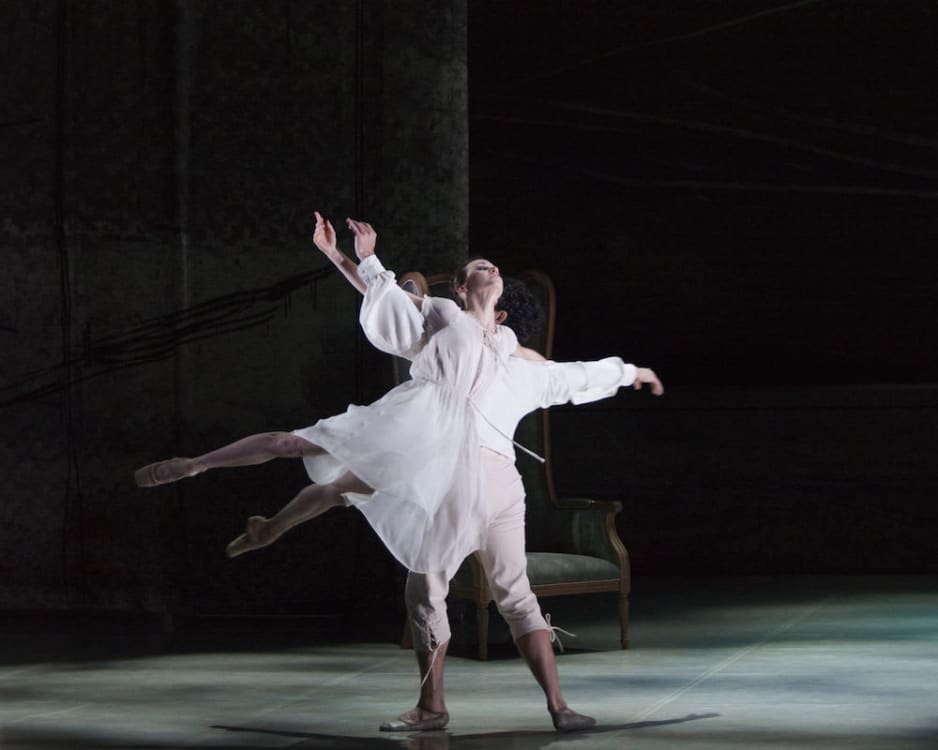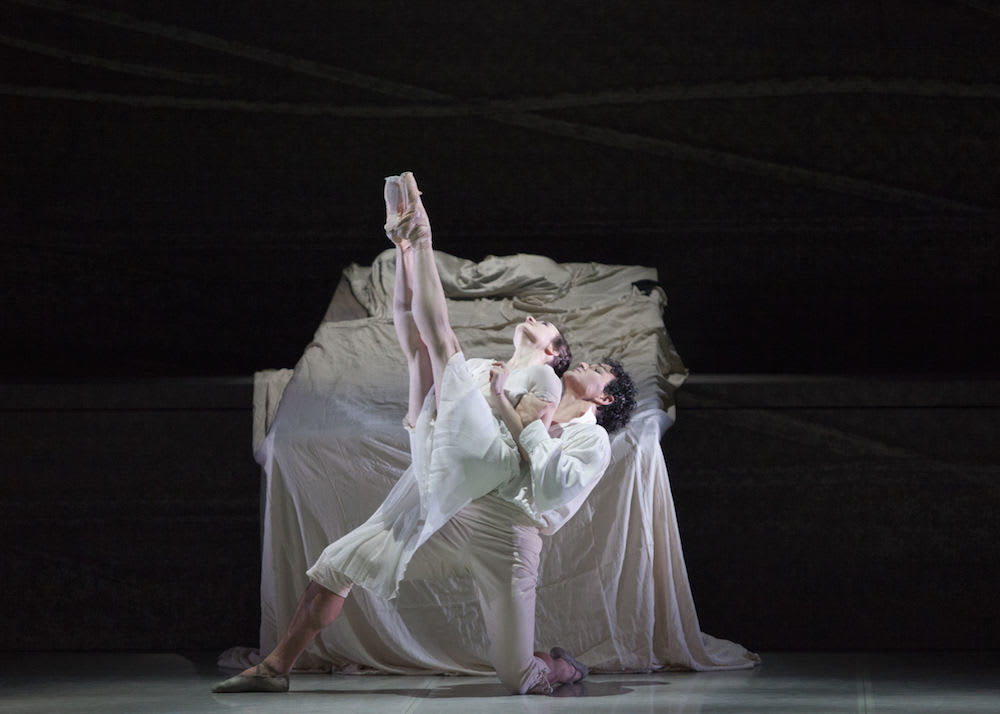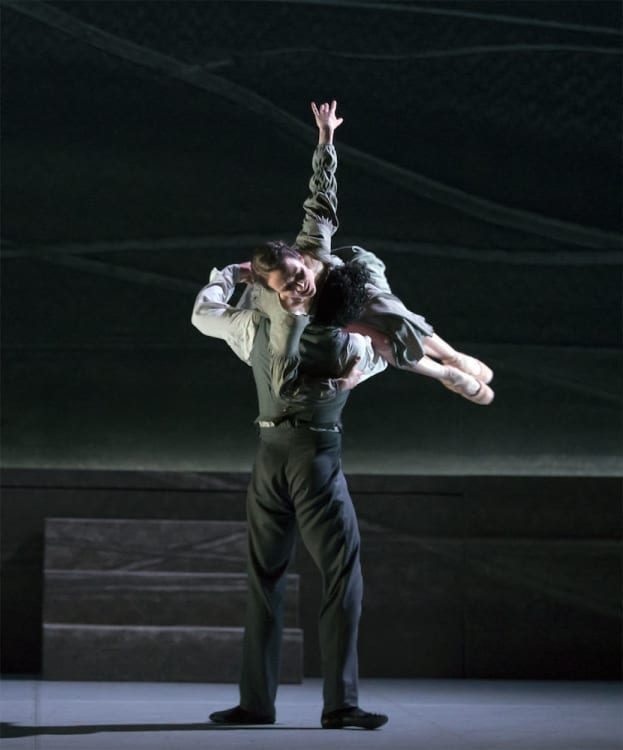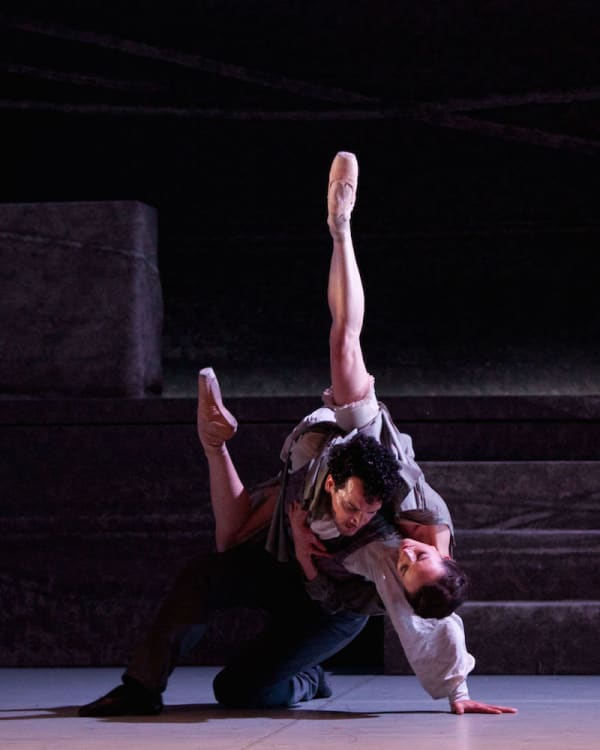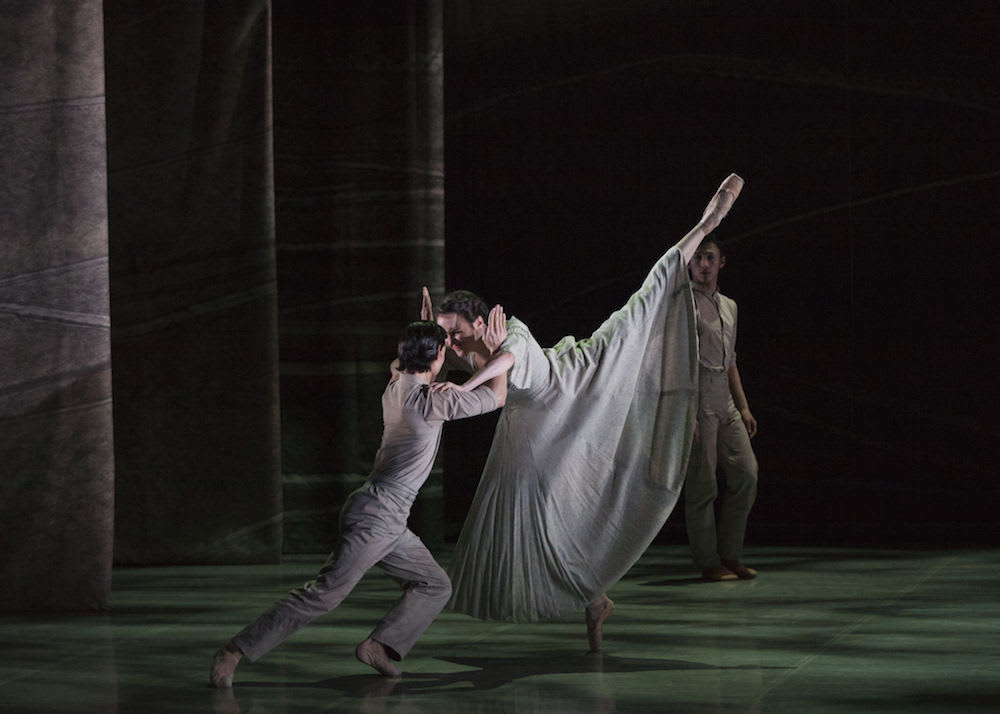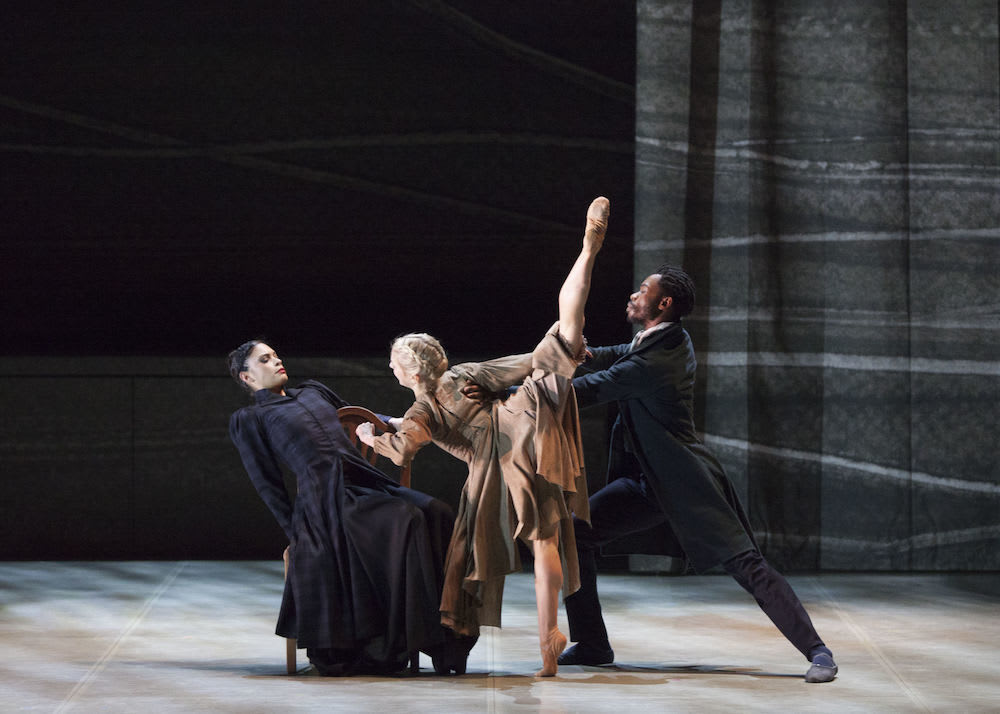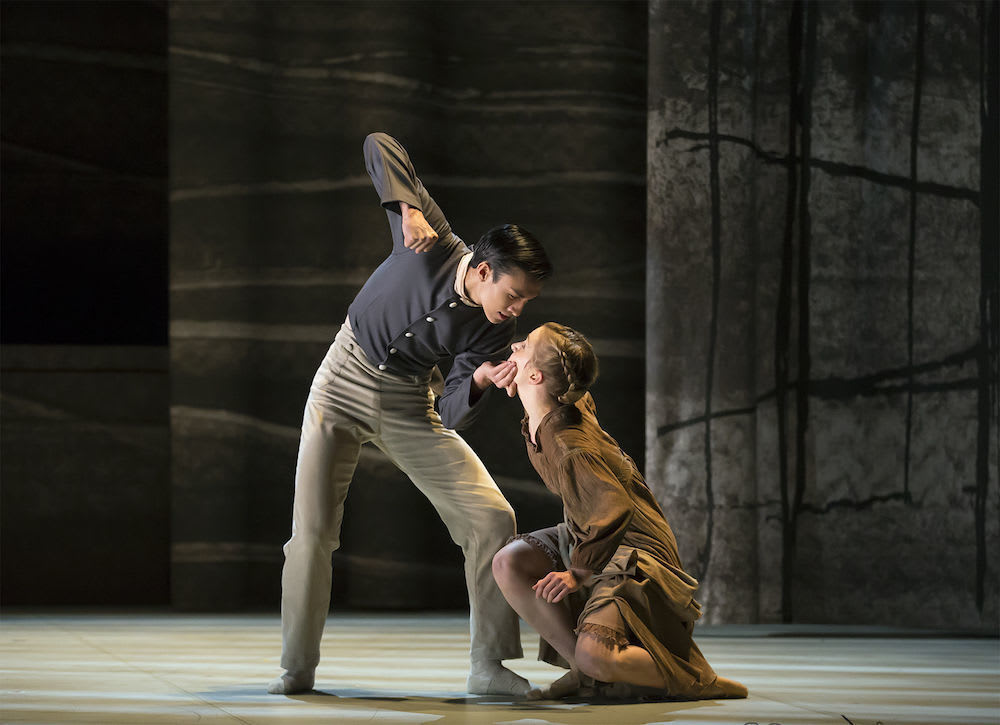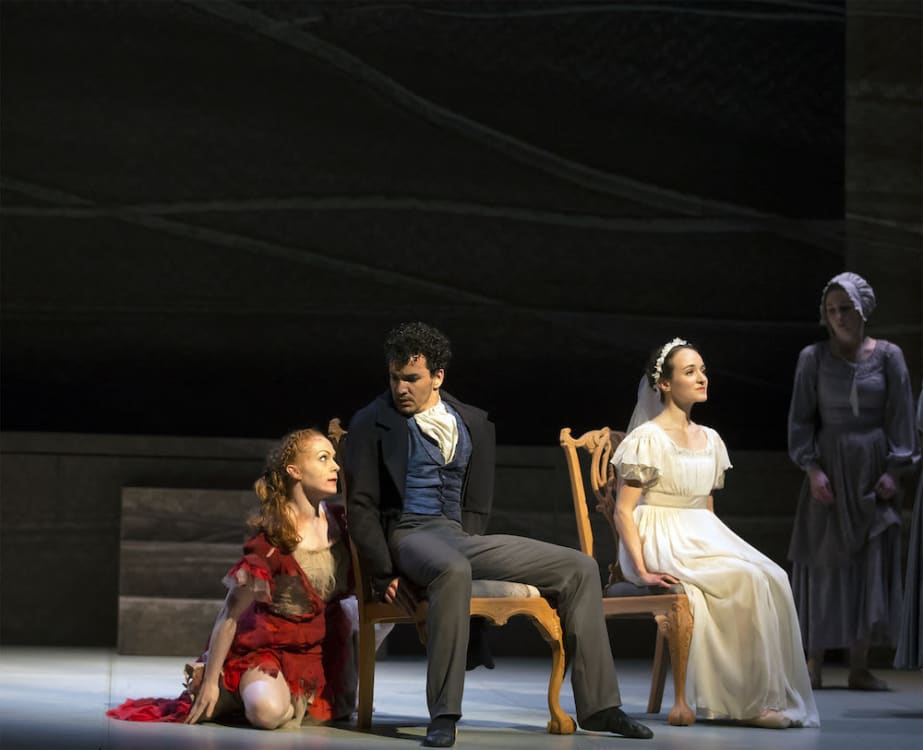 Rather late to the show: press night is Tuesday, I make Friday. A couple of years ago, I had to abort an attempt to see Northern Ballet's Jane Eyre. Well, all good things come to those who wait. Pas de deux almost on a par with Kenneth MacMillan's, sharp storytelling, great characterisation, passion, humour and superlative dancing.
For once I am struck dumb (a rare occasion—and this is a rare, ravishing occasion) with admiration. The pleasure of that cannot be underestimated. I want to hug that feeling to myself and not tell you about it, but I fear I must. Of course, you all know Charlotte Brontë's first novel. Enough film, stage, radio and small screen adaptations have been made of it. But have you read it? How long ago?
Once there was an orphaned girl called Jane Eyre, who underwent all sorts of tragedy, hardships, bullying, humiliations, but her contrary spirit, which often got her into trouble, also sustained her dignity and will. She gets her handsome man in the end, but he is blinded and disfigured by fire. Their 'blind' duet is quietly searing.
The victorious (doesn't victory always come with a price?) two stand under a single spot together—the end? Not quite, Jane quietly steps forward into another spotlight alone. She knows she must face the future as her own woman, life has taught her that. At the mercy of others she has learnt to be self-reliant.
An intelligent conclusion to an evening that packs quite a punch: Charlotte Brontë's classic, semi-autobiographical 1847 novel, its thirty-eight chapters turned into two intense but fluid acts, three scenes in the first, five in the second, together under two hours long (I'd be happy to forgo the interval), of compelling dance movement, a mix of classical pointe work and contemporary. It comes with a cliffhanger prologue, too, a ghostly foretaste of what is to come.
Choreographer Cathy Marston sees Jane as a woman "fighting the outside world but she is also fighting herself." To this end her inner demons are personified in a crowd of D-Men, who swirl around her, serve her, become partners and props. The ingenuity of having these illusory men hold candlesticks to light her bedroom brings a touch of absurd wit to the emotional proceedings.
A clever device in a story ballet—narrative is Northern Ballet's strong suit—that has many more, its stagecraft superb. Rochester enters riding—no horse, no illusion of a horse, just his saddle, horse bridle and whip tossed from hand to hand by the frisky D-men entourage.
Co-scenarist Patrick Kinmonth's design, evocative of place and period by the subtlest of means, uses the depth of the stage for simultaneous events or flashbacks. Painted gauzes and cloths raise and slide for smooth scene changes against a bleakly beautiful 'John Nash' backcloth of the Yorkshire moors.
Alastair West's lighting makes fireplace, doors, conflagrations and mists appear as if by magic. Philip Feeney's understated score, an emotive arrangement of original composition and that of "established" others, namely Fanny Mendelssohn (Andrew Dunlop superb on piano), is a fabulous treat played live by Northern Ballet Sinfonia, conducted by Daniel Parkinson.
Production values excellent, music, design, lighting, direction, all melding seamlessly, organically, into a taut dance drama that requires no programme notes, Marston's sensitive distillation of Brontë's four hundred (or so) page gothic romance is transparently clear.
From foggy graveyard to the Lowood Institution (Helen's death delicately done) for poor and orphaned girls (their repetitive tasks reminding me of Northern Ballet's 1984) to Thornfield Hall with its mysterious master, Rochester, his mad wife Bertha Mason, his ward Adèle Varens (a bouncy Rachael Gillespie) and housekeeper Mrs Fairfax.
Thwarted marriage, a desperate escape to the moors, where Jane is rescued by the kindly Rivers family, and is asked for her hand in convenient marriage (a dutiful duet) by St John Rivers (Sean Bates), a clergyman with missionary ambitions, but something calls her back to Thornfield. All this in choreography of such fluent and persuasive eloquence, imagine that. But better still, go and see it.
Go and see Dreda Blow and Antoinette Brooks-Daw as wary adult and tortured young Jane respectively, dance their hearts out, their inner feelings, their defiance. See Javier Torres smoulder and command with the point of his foot from his high-backed throne of a chair—Jane, not to be outdone, echoes that at the end when she must be the one in charge of an injured man.
See Pippa Moore delight the audience with her Mrs Fairfax, a twittering bird in a mobcap; the skittish Blanche Ingram (Abigail Prudjames); the evil Reverend Brocklehurst (Mlindi Kulashe) in cahoots with Jane's nasty spiky aunt Reed (Ailen Ramos Betancourt) and her spoilt children. See Victoria Sibson make her fleeting mark as the diabolical Bertha in red rags reflecting the fire she starts.
There is one more chance to catch the end of this tour—at The Lowry in Salford 6 to 9 June, though I'd not worry if you miss it: this one is for keeps, it'll be back for sure. The highlight of the week for me, I can't wait to see it again.
Reviewer: Vera Liber