BalletBoyz: Deluxe
Xie Xin (Ripple) and Maxine Doyle (Bradley 4:18)
BalletBoyz and Sadler's Wells
Grand Opera House, York


Listing details and ticket info...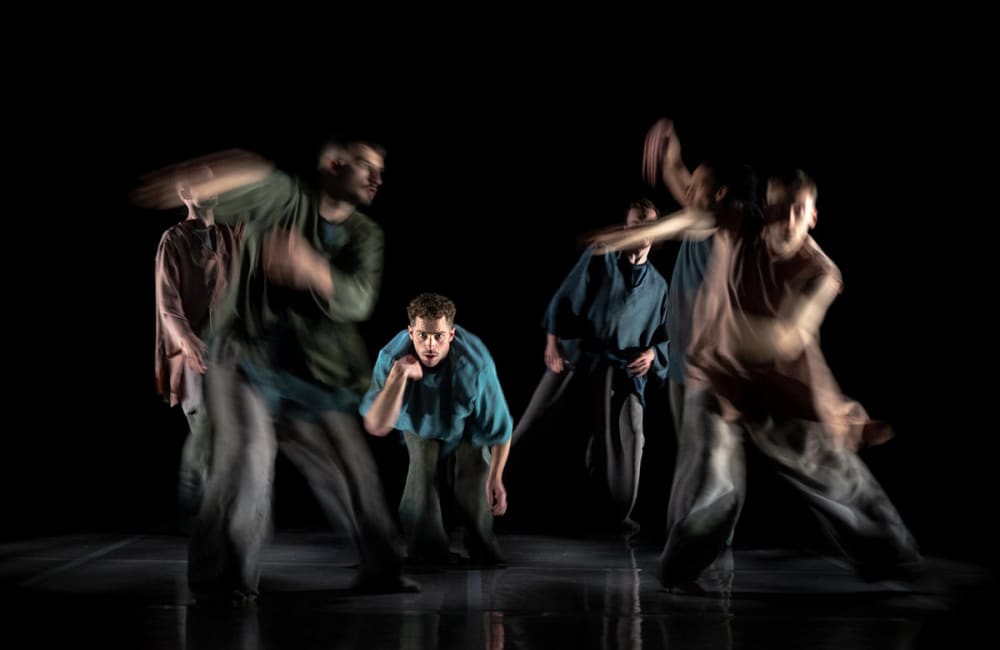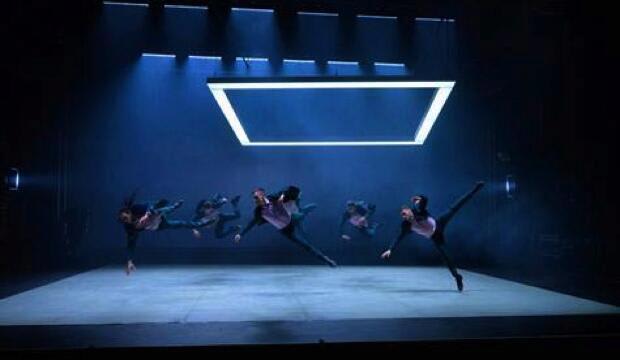 Having thoroughly enjoyed their double-bill Them/Us at the Edinburgh Festival in 2019, I was eagerly awaiting BalletBoyz' new production, Deluxe. Unfortunately, the events of March 2020 put an end to that, meaning the company only completed seven of their original tour dates.
On the bright side, one of these performances was captured on camera, meaning that audiences in lockdown could enjoy it via BBC iPlayer as part of the channel's Culture in Quarantine festival. That being said, televised dance is no match for the live experience, so it's great to see BalletBoyz back on stage again.
Deluxe offers an evening of thrilling contrasts. The first piece, Ripple—choreographed by Shanghai-based practitioner Xie Xin—is fluid and graceful, with an almost spiritual quality. The second, however, Bradley 4:18, could hardly be more different. Choreographed by Maxine Doyle—who has done legendary work with the theatre company Punchdrunk—this piece is angular, disjointed and filled with barely suppressed anger.
In Ripple, Xie Xin uses the idea of movement in water to explore the ways in which human beings interact with each other physically and emotionally. Dressed in loose-fitting costumes of blue, grey and brown, the eight dancers glide across the floor, merging together and supporting each other in a variety of beautifully shaped ways. Throughout the performance, there is the sense of non-stop motion and turbulence, but the overall impression is one of harmony and cohesion.
In the recorded introduction that precedes the performance, Xie Xin speaks briefly about the challenges of working with an all-male group. This is understandable since the fluidity and lyricism of Ripple marks new terrain for a company so closely associated with masculine strength and athleticism. For my money, the piece represents a significant expansion of the company's repertoire.
Bradley 4:18 is inspired by Kae Tempest's poem "Pictures on a Screen", which recounts the plight of an outwardly successful young man whose existential dread ("Is this what it really means to be alive?") keeps him up at night. Dressed in identical suits, the dancers perform different aspects of Bradley's character (self-doubt, narcissism, anger) in order to convey the complex, fragmented nature of the human personality.
The barely repressed anger of the dancers' movements climaxes in scenes of slickly choreographed violence, all of which are superbly accompanied by Cassie Kinoshi's chaotic modern jazz score. Spiky, confrontational and unsettling, I found the piece utterly compelling.
The eight dancers—Benjamin Knapper, Seirian Griffiths, Paris Fitzpatrick, Luigi Nardone, Kai Tomioka, Dom Rocca, Dan Baines and Alecsander Nilsson—are superb, skilfully transitioning from beauty to ugliness. Recommended.
Reviewer: James Ballands