Them / Us
Choreography BalletBoyz dancers and Christopher Wheeldon, music Charlotte Harding and Keaton Henson
BalletBoyz
Sadler's Wells
–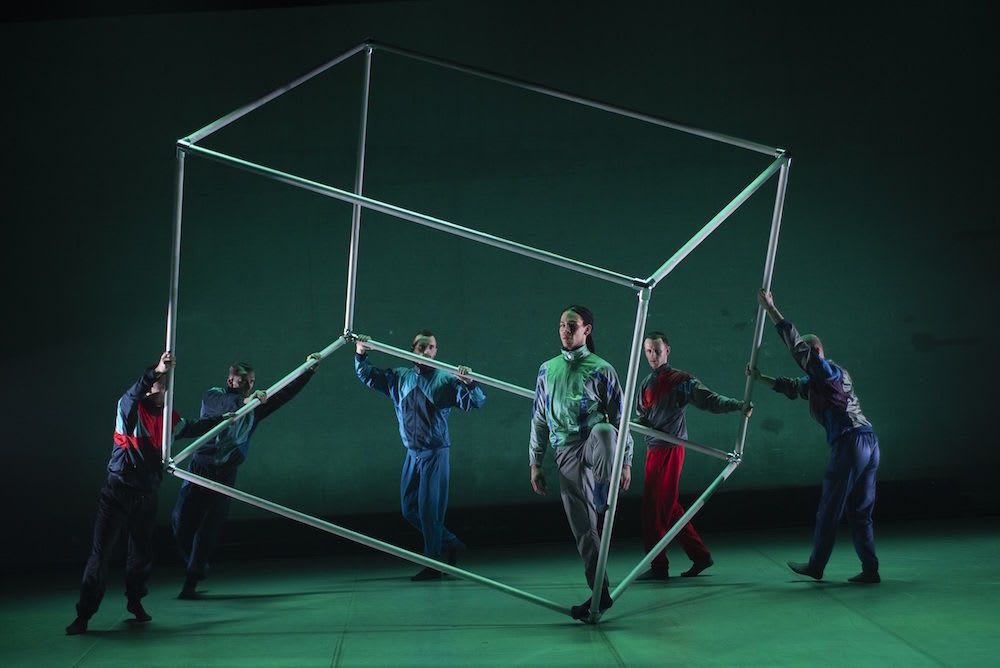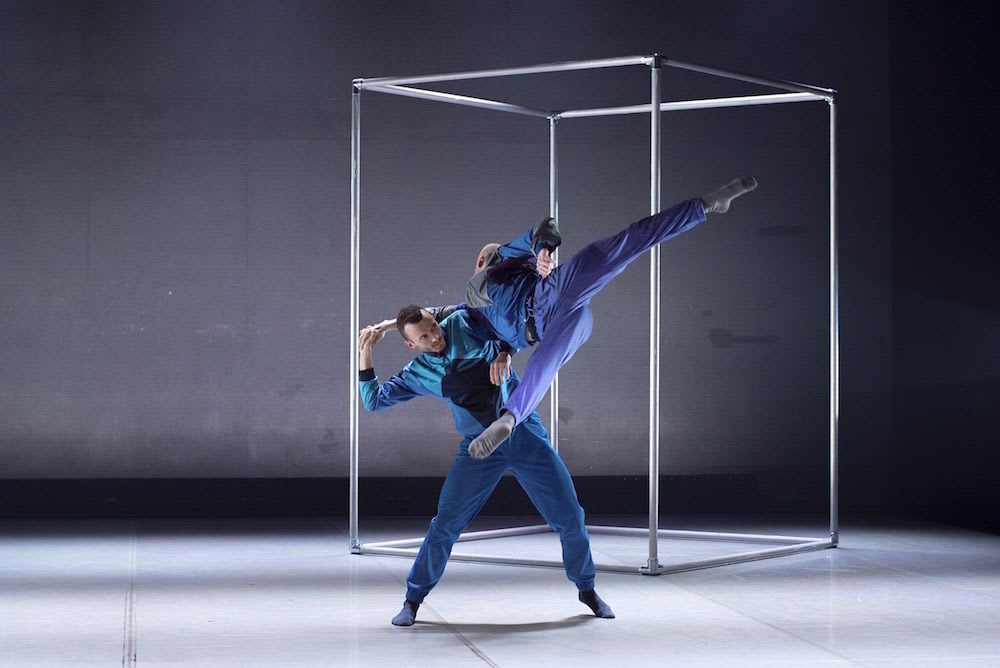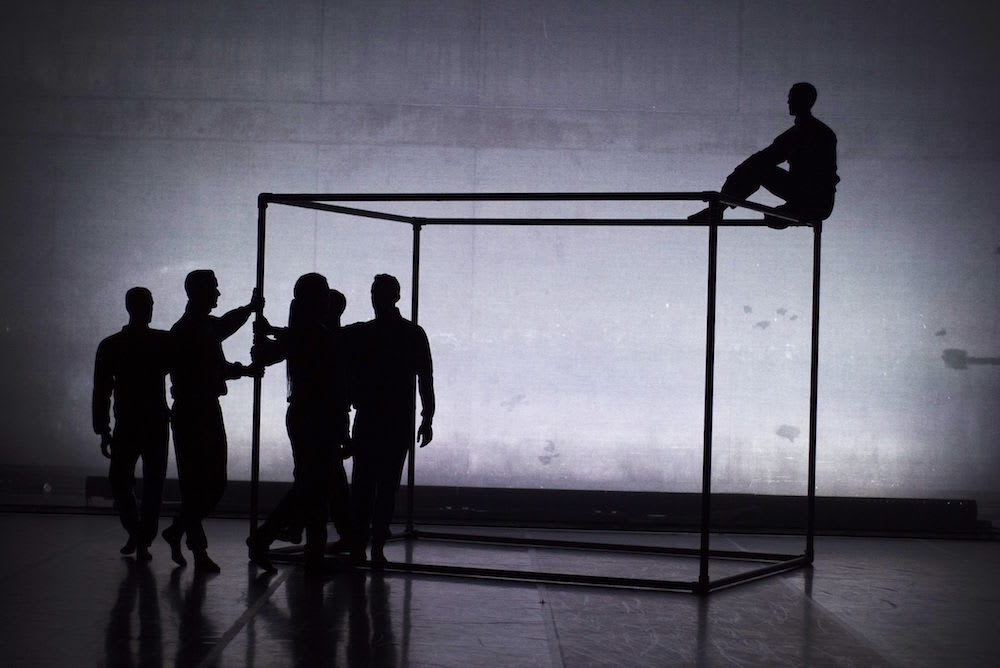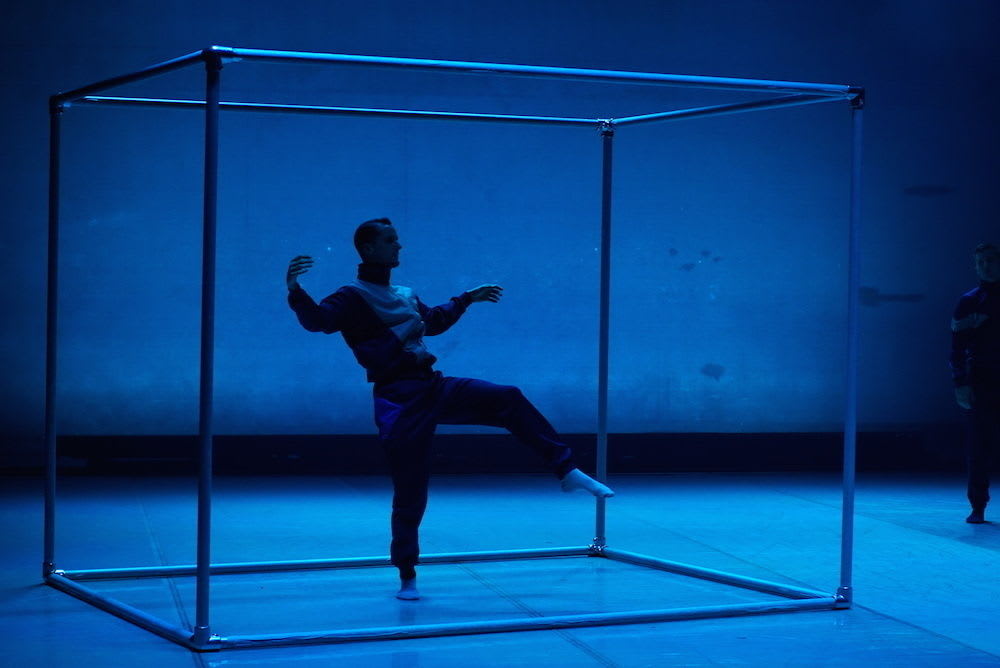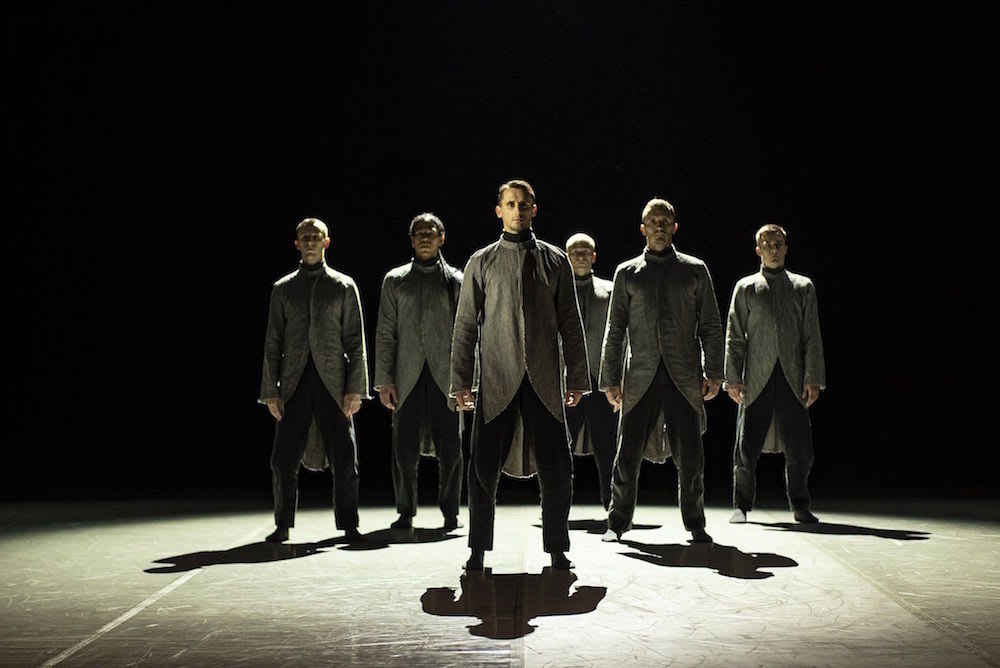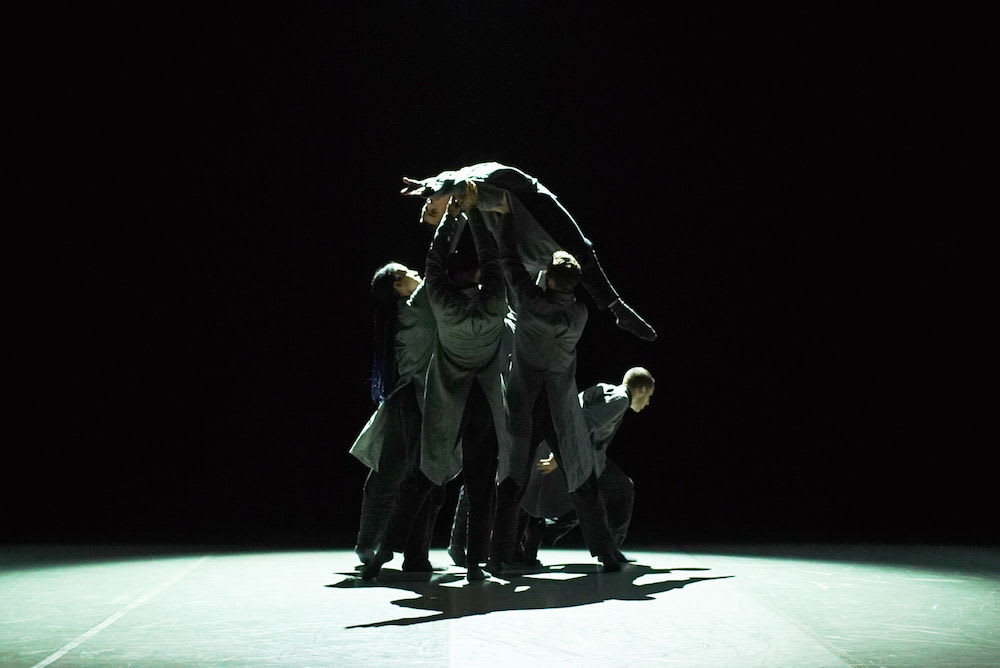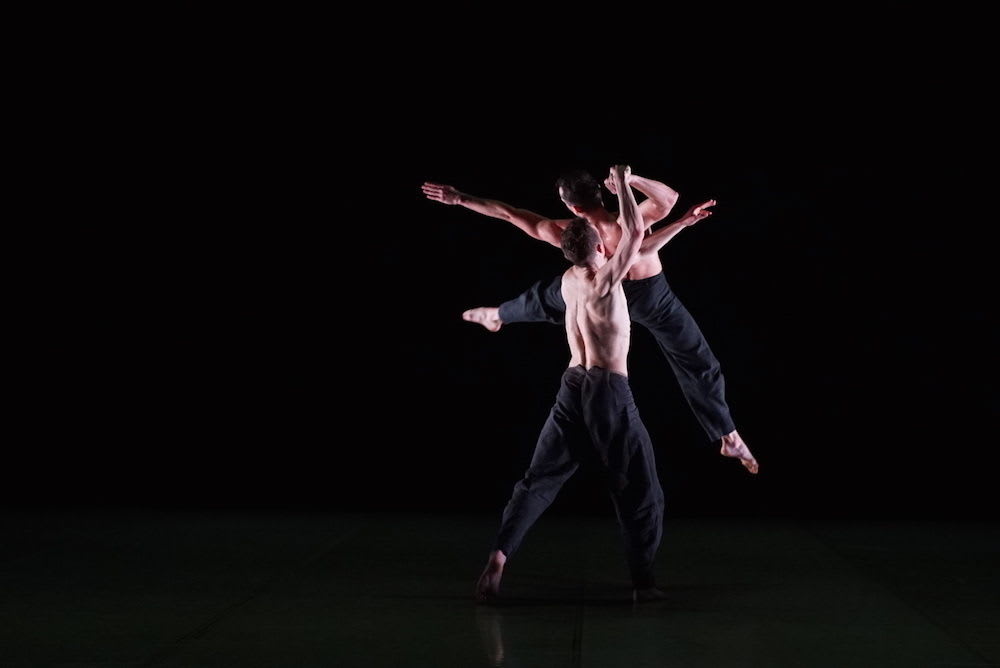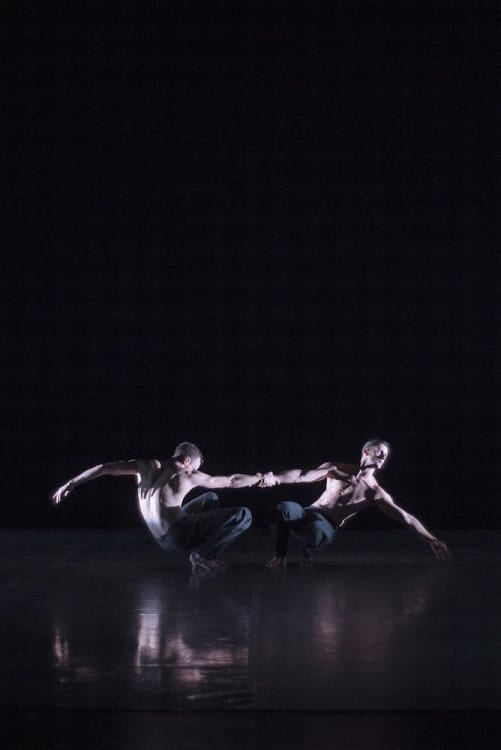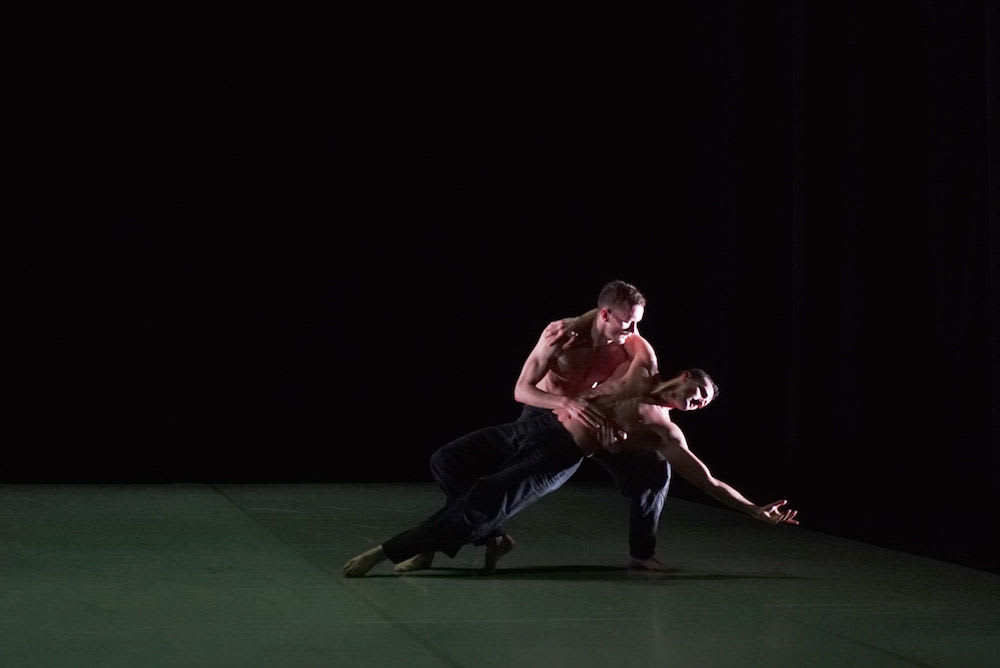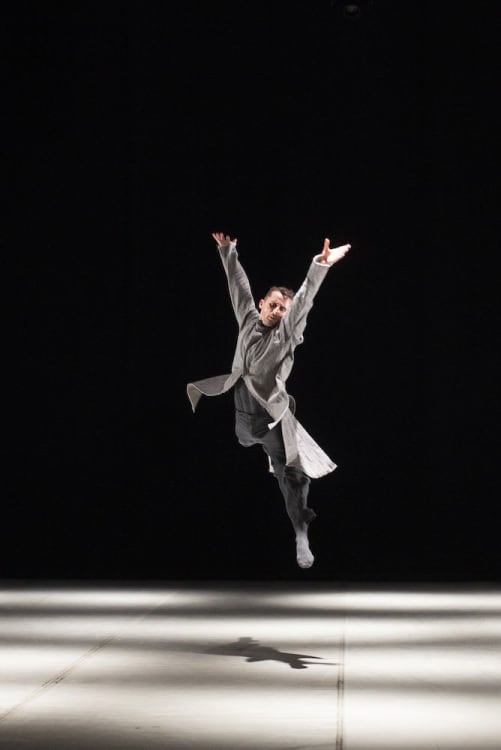 Them / Us, two half-hour pieces, one by committee (so to speak), the other by an established choreographer: what artistic directors Michael Nunn and William Trevitt have done in their search for new ideas and collaborations is to give their dancers a chance to create. And programmed their work alongside long-time colleague, friend and Royal Ballet artistic associate Christopher Wheeldon.
No stress, then, for the Boyz. Out of videotaped improvisation, shaped in the editing suite, comes Them. A student project, in essence. In a sense, what Nunn and Trevitt are acknowledging is the huge input dancers have in choreographers' creations, their stamina and innate athleticism.
And giving credit where credit is due, to dancers Sean Flanagan, Benjamin Knapper, Harry Price, Liam Riddick, Dominic Rocca, Matthew Sandiford, Bradley Waller and apprentice Joey Barton. Acknowledging their dancers' instinctive responses to music that instigates and shapes moves.
To an original score by Charlotte Harding that evolves and grows from minimalism to a jazzy pulse and a single stage prop, a moveable lightweight rectangular cuboid frame, Them was created in collaboration with rehearsal director Charlotte Pook and Nunn and Trevitt, who also had a hand in Andrew Ellis's colour-wash lighting.
What the frame does for me, apart from signifying their numerous sporting metaphors (they are dressed in track suits), is remind me how often a framing device is used in modern choreography. Glen Tetley's 1962 Pierrot Lunaire (Rambert performed it in 1967), Anthony Gormley for Sidi Larbi Cherkaoui's Babel, Alexander Whitley's Frames for Rambert, Wayne McGregor's lightbox vitrines in Yugen, and wooden picture frames in his Woolf Works. They do focus the eye.
Samurai warrior poses, Greek athletes, the Olympics, gymnasts, sparring partners, wrestlers, in arenas, in playgrounds, the dancers tie themselves in knots, swing off the bars, work in unison and as individual stars. Play games, show off, mirror moves, sprint, lift, embrace, and balance the frame on its axis. There are echoes of Young Men's solidarity in times of crisis, a lyrical duet and a lengthy solo from Benjamin Knapper.
Us is the development of Wheeldon's short duet for Fourteen Days into a longer half-hour piece. A backstory to, a padding out of what came before. First seen October 2017 and then in April 2018, the costumes are quite different in this fresh iteration, more subtle and sophisticated. But, the original bare-chested duet, the finale that rounds off this band of brothers' narrative, remains the best part of the new whole. Lyrical, sensitive, delicate, two bodies tenderly touch, tense, care—a beautiful love story, the highlight of the evening for me.
The final act in a three-act narrative, and don't we always search for a narrative even in abstraction. Put a man and a woman on the stage, Balanchine said, and there's already a story. What's the story with a group of young men in long grey linen tailcoats, a cohort of men in strict formation? In the second act, they are in long-tailed diaphanous white shirts: in the third act, in that moving duet, another layer is gone, a gradual disrobing, a reveal.
Keaton Henson's music is mood-heavy, cinematic, Philip Glass-ish; the stage picture monochrome—a preparation for a film? A unit of young men sways, compadres at the ready for action, triggering rippling moves. As one, they look out for each other. Group shoulder lifts and caught falls. A military dynamic.
Coats off, the second white shirt act is intimate, private, a long introspective solo, a Hamlet soliloquy… and the cut and thrust of a circling mirroring duet, a duel? Is this Wheeldon reprising his 'Hamlet' (renamed Elsinore) for the Bolshoi, which Nunn and Trevitt filmed for Channel 4 in 2007?
A short double-bill to two contrasting scores by singer-songwriter Henson and emerging composer Harding, a showcase for the new team of BalletBoyz (I recognise only three from the former grouping), seems to please the audience. On the bus home, a woman next to me, not a theatre regular, tells me how much she loved it: a win for the BalletBoyz, opening dance to a wider audience.
Reviewer: Vera Liber