Band of Gold
Kay Mellor
Joshua Andrews , Rollem Productions and Kilimanjaro Productions
The Lowry, Salford
–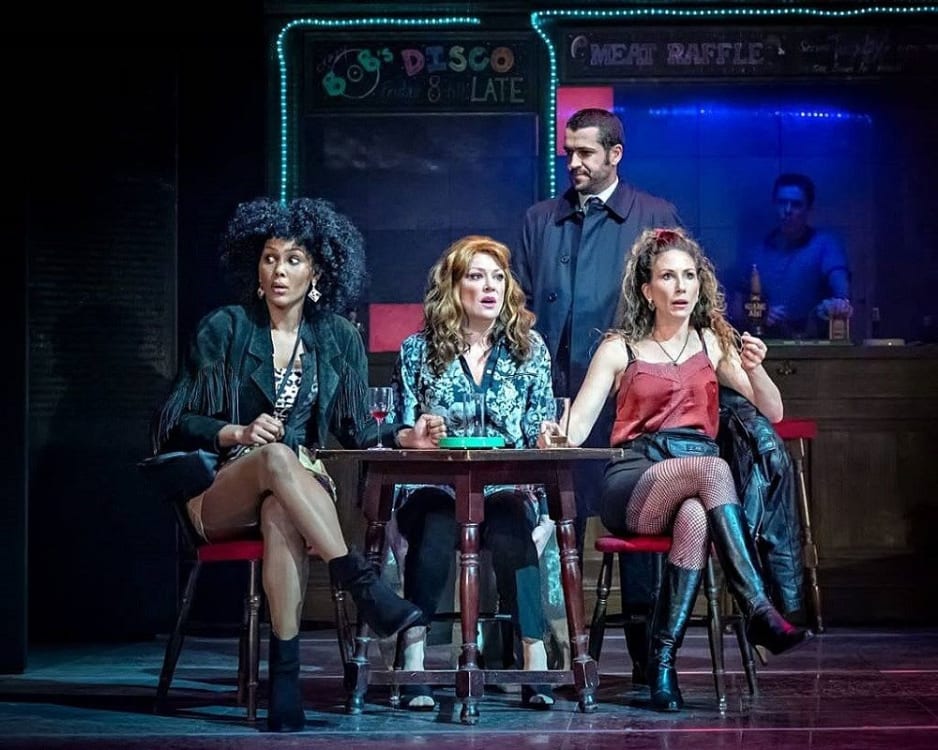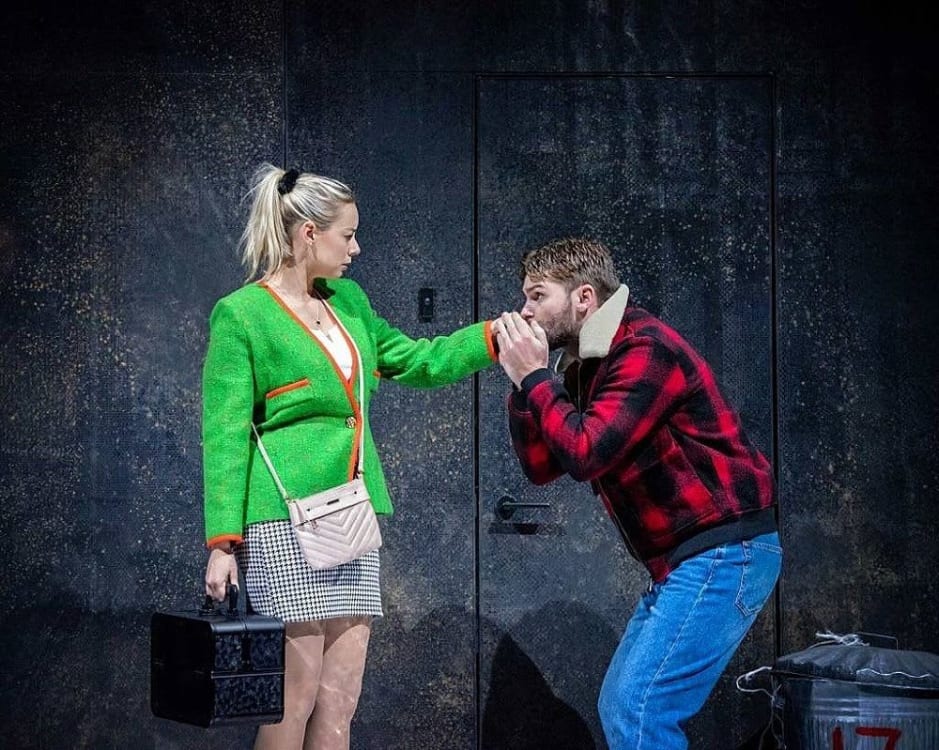 The TV series Band of Gold was an an early example of female empowerment in the arts with a female author and cast so the transfer from TV to stage is a logical development in the current gender sensitive times. A concern is, however, whether the storyline will adapt to trimming from a multi-part series to a two-hour stage show.
Although set in the 1990s, the stage version of Band of Gold gains unwanted relevance as post-industrial Northern towns such as Bradford, where the play is set, suffered disproportionally during the austerity regime of the current Government. It is clear the limited options available in such a bleak environment are a major reason for turning to sex work—no one would pursue such a choice otherwise.
When selling Avon cosmetics turns out to be unprofitable, young mother Gina (Sacha Parkinson), in debt to a loan shark, turns to sex work and meets other women in a similar situation. Rose (Gaynor Faye) regards herself as the leader of the local sex workers, the psychological strain of prostitution is re-awakening the mental health issues suffered by Carol (Emma Osman) and Anita (Laurie Brett) is a kept women fooling herself that her sugar daddy really cares and acting as, effectively, a brothel-keeper. Loan sharks and abusive boyfriends turn out to be minor problems when a murderer begins stalking the red-light district.
Kay Mellor writes, directs and produces the stage version of Band of Gold and even makes the opening announcement. Economies are required in order to squeeze an entire series into a single play so one character, a young runaway, is eliminated but the satisfyingly complex storyline remains intact. Mellor takes a non-judgemental approach to her characters and portrays their actions as arising from their desperate situation rather than out of any moral choice. Mellor makes clear the exploitation of women is not limited to the sex industry with Gina's mother struggling to cope with an unrewarding relationship and a grindingly awful job.
Mellor litters the play with enough red herrings to stock a fishmonger but the need for frequent scene changes prevents tension from building. However, Janet Bird's set, a series of charcoal grey sketches of elongated buildings, makes Bradford look more like Gotham City and brings a touch of noir atmosphere.
Rather than a thriller, therefore, the play becomes a darkly humorous domestic drama. Much of the humour comes from the blasé attitude of the characters towards sex, as one woman is less concerned about the kinky demands of a customer than whether she gets to keep the clothes worn during the action. The sexual accessories—rubber gloves, impractical clothing—are treated as ridiculous rather than arousing. There is no attempt to glamorise sex work. Mellor sets a cheap and tawdry background; the pub in which the characters proposition potential clients has a notice for a 'meat raffle'—which may have a double meaning.
Band of Gold is a highly successful transfer from screen to stage—retaining the elements that made the original version so compelling while using the theatrical environment to great effect.
Reviewer: David Cunningham