Barry McGovern - Watt
Samuel Beckett
Gate Theatre, Dublin
Barbican Pit
–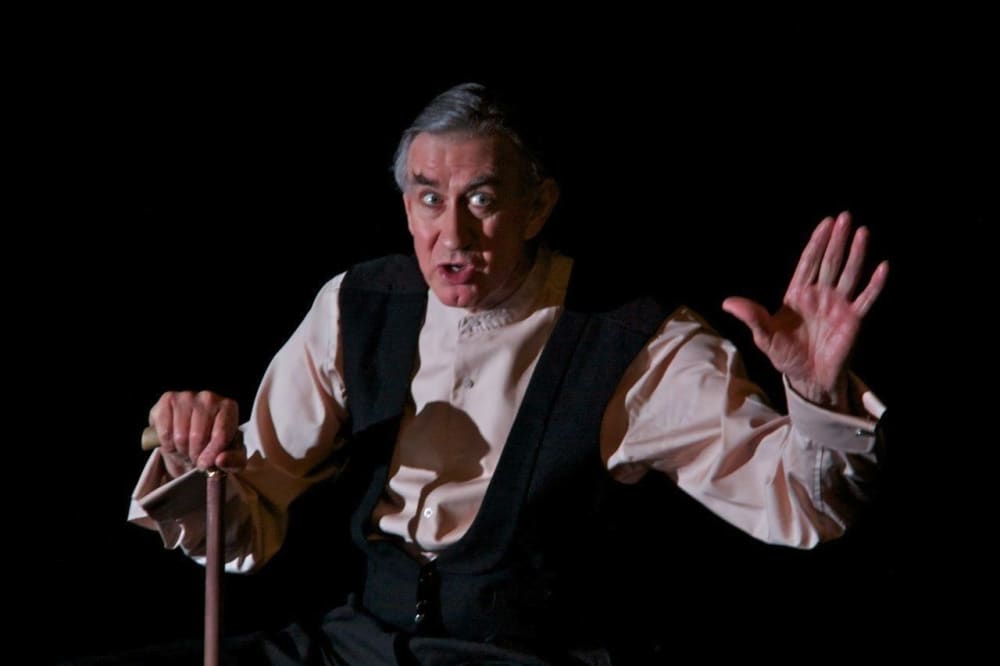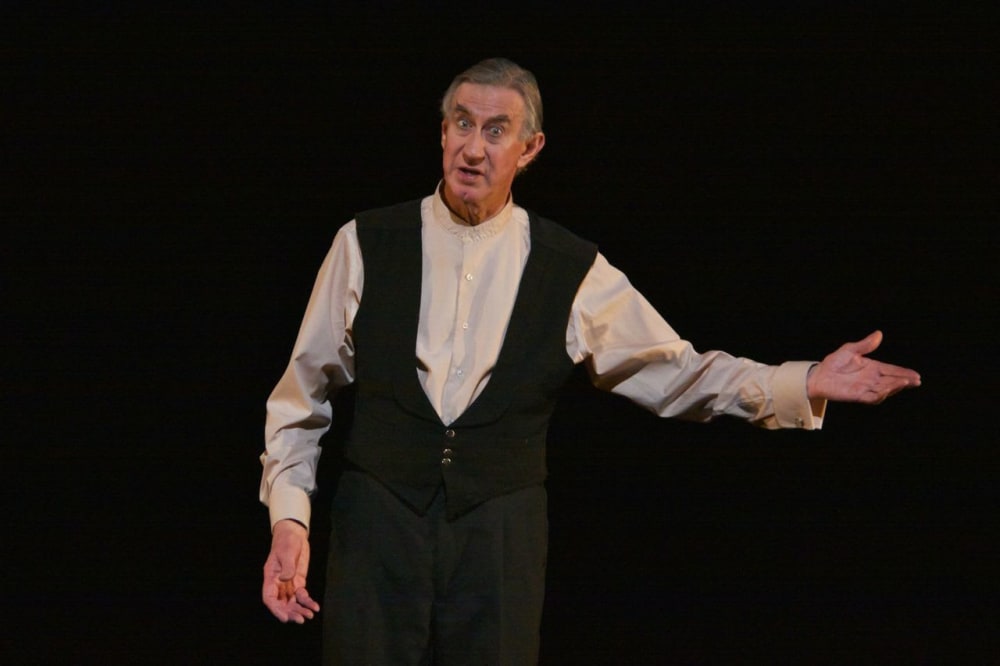 Part of the Dancing around Duchamp (with whom Beckett played chess) season, Beckett's Watt is a great match for John Cage's Lecture on Nothing. But his early novel, nearly three hundred pages of it, has been pared down to fifty minutes oral storytelling at its whimsical Irish best, which pass like five.
Beckett always wrote for voices, and the novel Watt begs to be read out loud. A distracting game, which Beckett wrote to amuse himself in dangerous depressing times, Proustian, Joycean, life's tragi-comic possibilities, and its circularity.
Started in 1943, hiding from the Germans in Roussillon in the Vaucluse, but not published till ten years later, from Watt came the rest, ever shorter till only breath remained.
McGovern's carefully knit episodic digressive extracts give a scent, a whisper, of the novel, a 'distillation of an essence', he calls it, but his surreal and absurd solo comic performance, great though it is, is not the book. That much is clear. No matter. Better than nothing.
An appetizer for the real thing, where one finds lists, repetitions, sounds (frogs croaking over a page and a half), alternative versions of the same thing, another narrator Sam, and many more characters.
A man, a vagrant, in hat, belted overcoat, brown shoes, a suitcase in each hand walks through the dim light to the coat stand in the shadows. Hangs coat and hat on the stand—a silent watchful coat stand—and steps into the spotlight. Familiar, eh?
In black tailcoat, white shirt, cufflinks, but no collar, he recounts how he acquired his hat and shoes, his journey along a country road, where the dead walk alongside you, from the railway station to Mr Knott's, where he will take up service on the ground floor, and later on the first.
The voices in his head, his stiff-legged walk, the moon on the way—there are two things Watt dislikes, one is the moon, the other is the sun. The only way to deal with nothing is to speak of it as if something. His solitary musings, his 'need of semantic succour', are vastly entertaining and music to the ear.
Visitors are few at the mysterious Mr Knott's: piano tuners, father and son; two dwarves with a dog; and the woman with one breast who brings the fish on Thursdays except when she doesn't, and his exchange of kisses and physical manoeuvrings with her.
If he knew now what he knew then the result would always be the same. Others take his place. He walks back to the station, where he asks for a ticket to the end of the line. Which end, the round or the square one? The lights go out. What has Watt learned—nothing.
In a feat of memory, fine voice and mobile face, Barry McGovern gives easy expression to the most accessible narrative parts of the novel in stand-up droll delivery, as good as the best comedians, attire, timing, lighting, and pace perfect.
Directed by Tom Creed, costumed by Joan O'Cleary, lit by James McConnell with sound by Denis Clohessy, and music by 'Barry McGovern after Samuel Beckett', Beckett's trademarks are in place: musicality, rhythm, pathos, poetry and deadpan melancholy humour (Beckett did once work with Buster Keaton).
Gate Theatre Dublin and Barry McGovern's production is a delicious morsel and a tormenting tease. Which is exactly its intention.
Reviewer: Vera Liber