Bash
Neil LaBute
silence, darkness / Company of Sirens
Chapter, Cardiff
–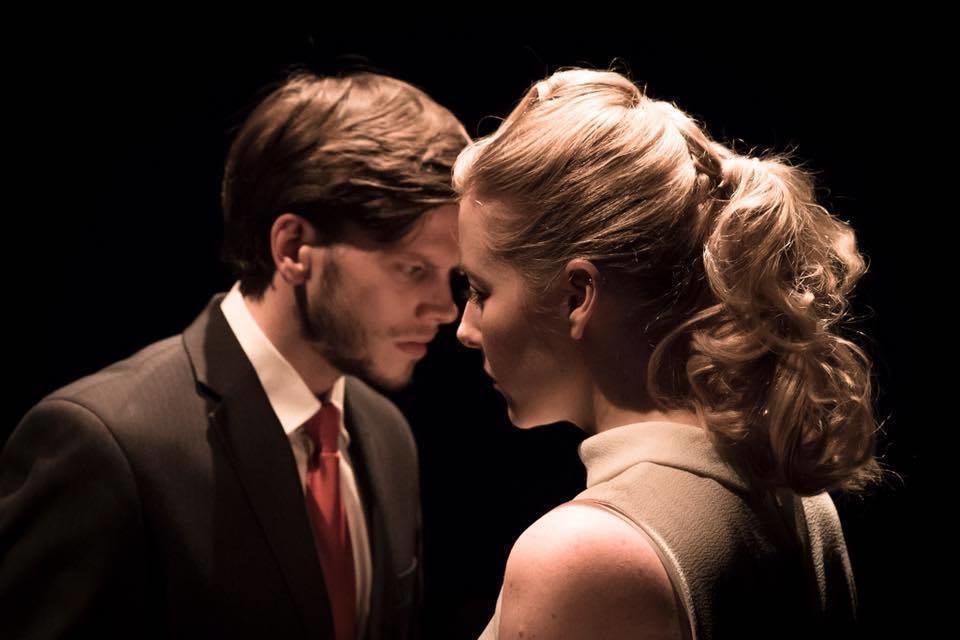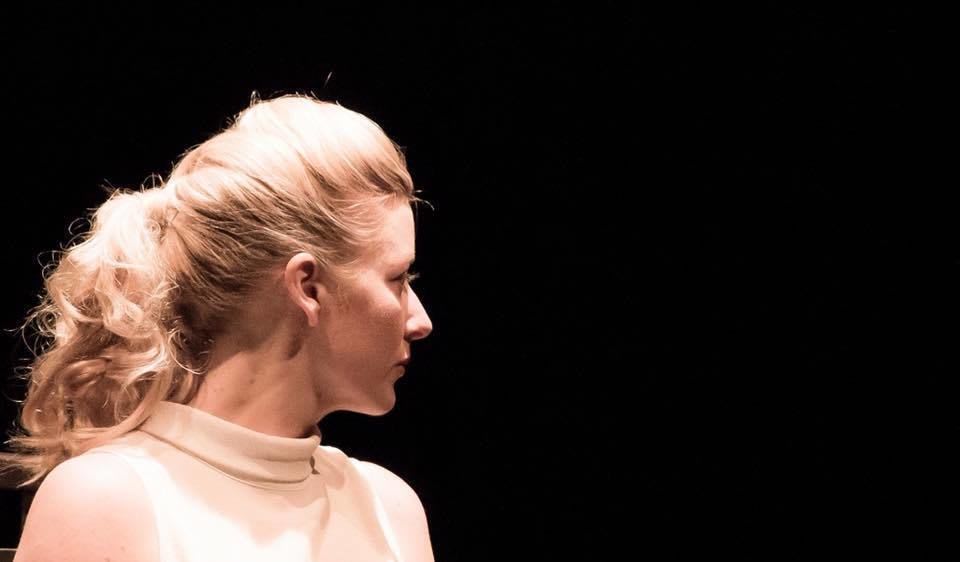 Bash is an early play from one of the contemporary American theatre's most emotionally challenging—some might say misanthropic—writers.
A trilogy of short pieces, all inspired by Greek myth, the controversy caused by their original production led to LaBute being effectively excommunicated from the Church of Latter Day Saints (a.k.a. Mormonism), the community in which the stories are set.
A co-production between Company of Sirens (whose previous work includes a several pieces by Philip Ridley) and silence, darkness (a new company set up by actress Stacey Daly), this presentation features two of the three plays, both focussing on tragic occurrences within families.
Director Chris Durnall has set himself the challenge of presenting both of these intense, confessional monologues in parallel and creates an uneasy dialogue in which both participants are engulfed in their own unhappiness.
With the audience on both sides of the arena, the two elegantly-dressed actors are also situated opposite one another, each restricted to a small area which contains only a hard chair and a table containing a jug of water. Thus, on Angharad Matthews's deceptively simple set, they seem to share the same physical space but are actually in different universes.
In Iphigenia in Orem, Gwydion Rhys is perhaps slightly too young to play the executive who corners a stranger in a hotel, compelled to spill his darkest secret, but he is casually chilling. In the same territory as LaBute's film In The Company Of Men, his message appears to be that the most appallingly one behaves, the more successful one will be in life. It is taken to extremes which stretch credibility here, however; unless one believes in a God who asks one to make the most dreadful of sacrifices for no good reason.
Medea Redux features Daly as a woman who is all starry-eyed ingenuousness as she recalls an inappropriate relationship between her thirteen-year-old self and a sensitive male schoolteacher. She becomes coldly, insanely monstrous, however, as its unpleasant consequences unfold, several years later. Those familiar with Euripides will know how it plays out.
Despite the actors speaking in RP accents, the script retains its American references and idioms. This jars, somewhat, but adds to the impression that we are in a subtly nightmarish world. The husky tones of the legendarily unfortunate Billie Holiday drift in from time to time, compounding the uneasiness.
The characters directly only interact twice—once at around the half-way point, where they seem to comfort one another; and again at the end, when their embrace seems less forgiving. This seems a tad unsubtle, but at this point, the audience too is craving catharsis.
This minor caveat aside, Company Of Sirens' take on Bash is a mercifully unfussy and undeniably disturbing journey into darkness.
Reviewer: Othniel Smith