Bash: Latterday Plays
Neil LaBute
Trafalgar Studios
–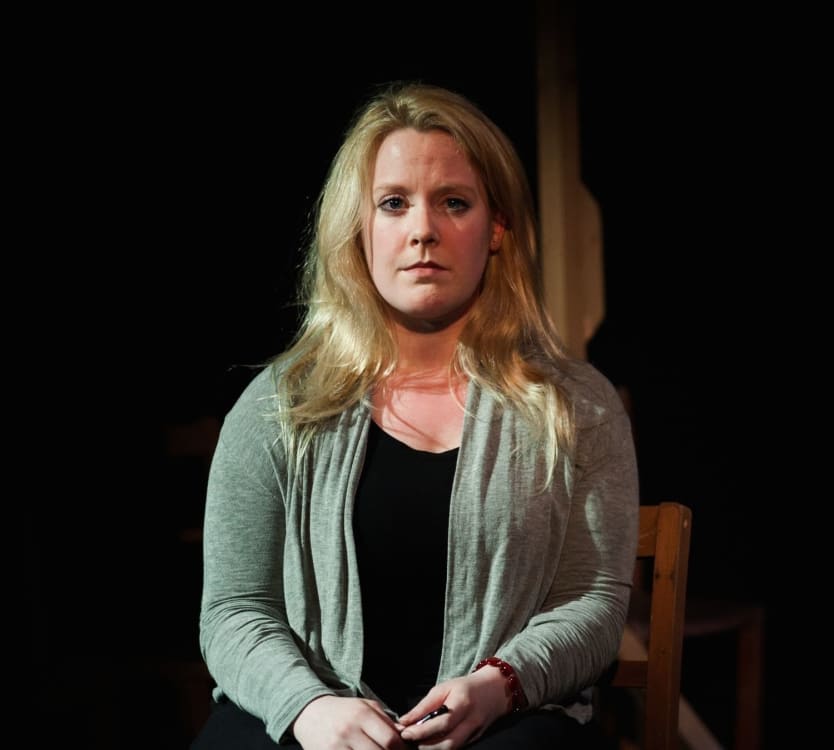 Neil LaBute's trio of plays, first performed in London at the Trafalgar Studios in 2007, are skilfully written stories of human depravity and a criticism of the Church of Latter Day Saints, although not in the same way as they are doing over in the Prince of Wales Theatre.
There certainly isn't any singing or dancing in this Mormon bashing evening, instead LaBute has used the Mormon factor to make the stories seem even more reprehensible. Strong influences from Greek tragedies mean the pieces are epic and yet disturbingly domestic.
Directed by Jonathan O'Boyle, who comes fresh from his position as assistant director for the acclaimed Young Vic production of Scottsboro Boys, O'Boyle shows off his prowess by displaying a complete understanding of simple storytelling. He really knows how to handle timing of plot twists as the stories get steadily more and more depraved.
The evening is divided into three parts: a monologue called "Iphigenia in Orem" performed by Philip Scott-Wallace, a duologue "A Gaggle of Saints" (Tom Vallen and Dani Harrison) and "Medea Redux" (Rebecca Hickey), a final monologue which ties the evening together with sinister finality.
All performers are mesmerising and the rhythms of LaBute's language are allowed to shine through—particularly in "A Gaggle of Saints" which contrasts expertly the violence of Vallen's character with the forced ignorance of Harrison's.
Design by Sarah McCann is fascinating: numerous chairs circle the space are cut down to give the impression that they are melting into the floor. Their appearance is that of wooden Sunday school chairs. An interpretation that I gleaned was that they represented the dissolving of established frameworks of doctrine learnt at school, as characters find that their faith is unable to support the fall-out from real life disasters and urges that bubble to the surface.
These plays are gems and are sure to appear again and again in theatre programming. Their themes of fallen humanity combined with the Euripidean Greek tragedy influence of philosophical consideration means that they will continue to enthrall.
Reviewer: Anna Jones