Bat Out of Hell – the Musical
Book, music and lyrics by Jim Steinman
David Sonenberg, Michael Cohl and Tony Smith
The Opera House, Manchester
–

Listing details and ticket info...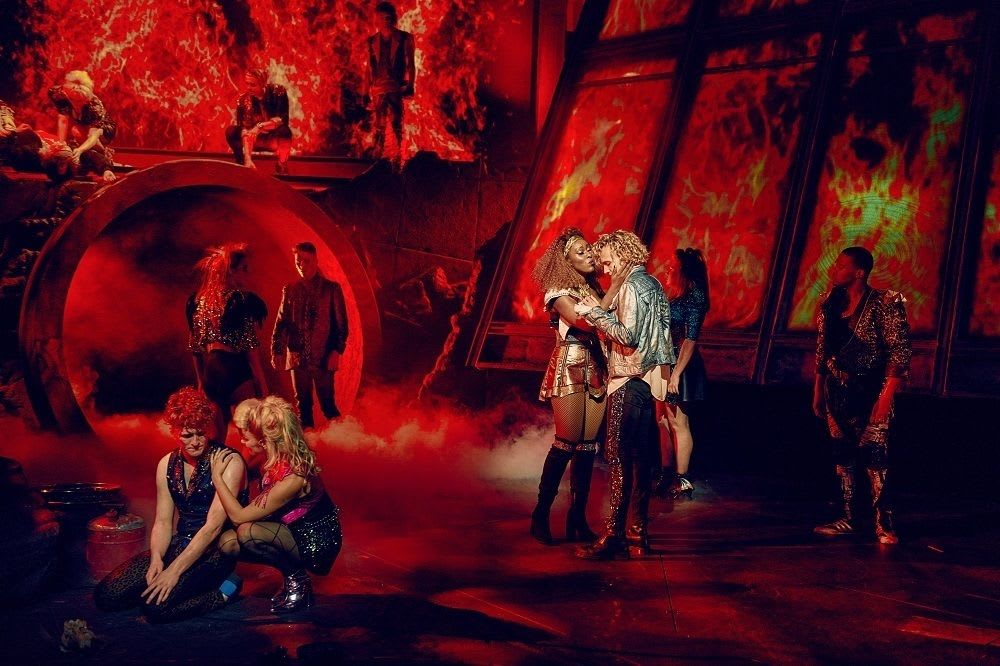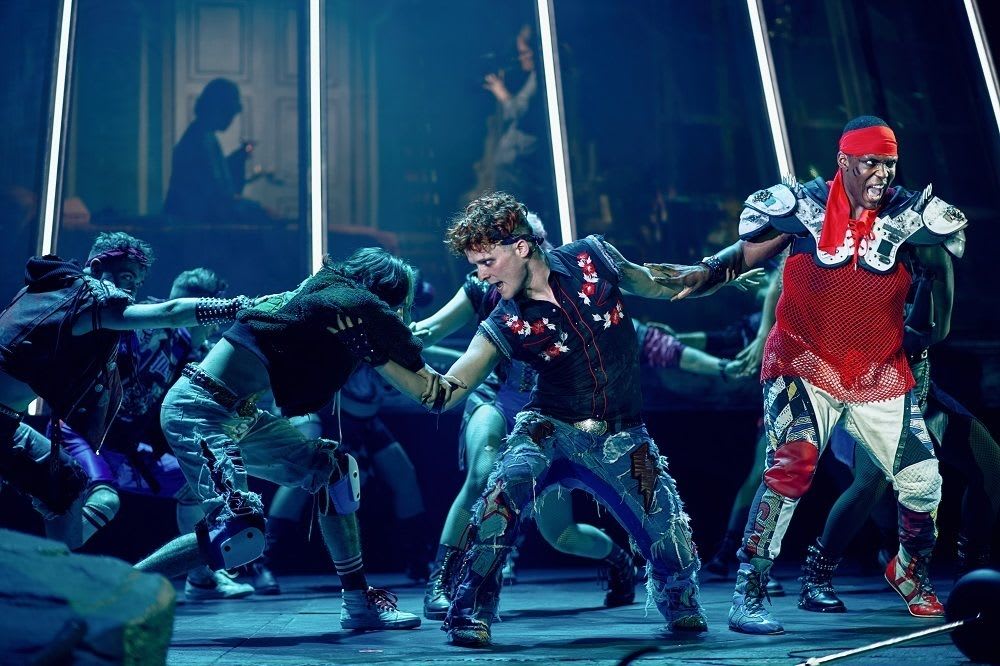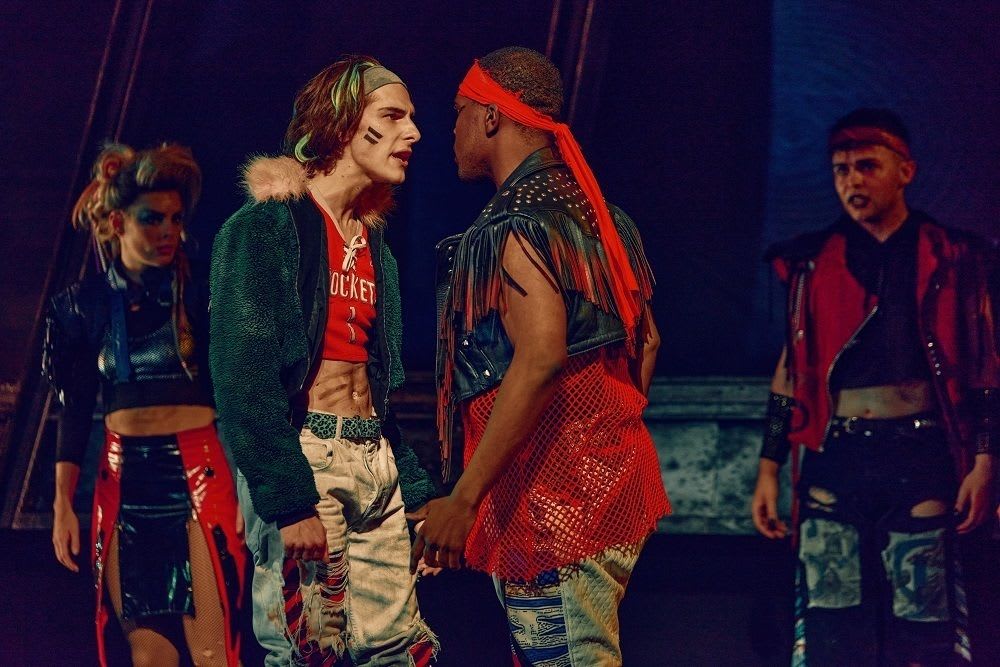 The return of Bat Out of Hell – the Musical to Manchester is marked by a parade of bikers revving their engines outside The Opera House. Don't know how effectively this promotes the musical but it certainly makes me jump.
Although best known as a songwriter, Jim Steinman, who wrote the book, music and lyrics for the musical, started his career, and met Meat Loaf the main interpreter of his songs, in musical theatre and continued to work in the genre. Bat Out of Hell The Musical is something of a Frankenstein's creature pieced together from multiple past theatre projects and including also hits from Meat Loaf / Steinman's records.
In a dystopian society, most of the population, known as 'The Lost', has mutated and cannot age past eighteen. Brutal entrepreneur Falco (Rob Fowler) and his wife Sloane (Sharon Sexton) are determined their daughter Raven (Martha Kirby) will not associate with such outcasts. But Raven is attracted to Strat (Glenn Adamson), Leader of The Lost.
Although Jim Steinman's lyrics articulate the redemptive power of rock 'n' roll, his songs are so over the top as to suggest he was writing with his tongue in both cheeks. Director Jay Scheib emphasises this contradictory approach in a production steeped in irony and humour. When a stage prop is dropped into the orchestra pit, members of the band stagger out with shattered instruments.
Although the lyrics emphasise freedom, the choreography, adapted by Xena Gusthart, is highly regimented with characters marching in unison, military style.
The machismo inherent in Steinman's lyrics is undermined from the opening of the musical where a monologue written for a man is spoken by a woman. Although Raven is written as a classic teenage rebel, the character is played by Martha Kirby as a sulky, over-privileged teenaged princess. Rob Fowler and Sharon Sexton are an excellent comic double act conveying a marriage gone stale but retaining the initial attraction. A seductive striptease from Sexton is followed by a less effective one from Fowler.
The one performer who must play his role straight is Glenn Adamson who wisely avoids comparisons with Meat Loaf and bases his interpretation of Strat on a genuine rock genius. With mad staring eyes, clenched teeth and extravagant gestures like an evangelist preacher, he aims for Bowie's Leper Messiah. Finger-painting his torso with blood in the style of Iggy Pop confirms the impression.
This is a busy, rushing production which serves to hide inconsistencies in the plot. It is never clear why, other than to move the plot along, a member of the tribe would infiltrate The Falco organisation, or another would turn traitor.
Jon Bausor's baroque designs are typical of a crowded production. On a split stage, Raven's bedroom is an enclosed, transparent box emphasising her isolation from the outer, 'real' world. But, as this is a production which has and eats the cake, Raven's movements are filmed, reality TV style, and broadcast on massive central screens. The designs—brash colours and Mad Max style costumes—bring out the worn-out decadence of a society on the edge but have a cartoonish aspect that ensures the show never becomes truly scary or threatening.
One could argue Steinman's over-dramatic songs are better suited to the stage than blasting out of the radio and Bat Out of Hell – the Musical offsets the writer's bombastic approach with a welcome sense of mischief, refusing to take itself seriously. I know, it's only theatrical rock 'n' roll, but I like it.
Reviewer: David Cunningham