Beautiful: The Carole King Musical
Book by Douglas McGrath, words and music by Gerry Goffin, Carole King, Barry Mann and Cynthia Weil
Curve, Theatre Royal Bath Productions and Mayflower Theatre, Southampton
Theatre Royal Bath
–

Listing details and ticket info...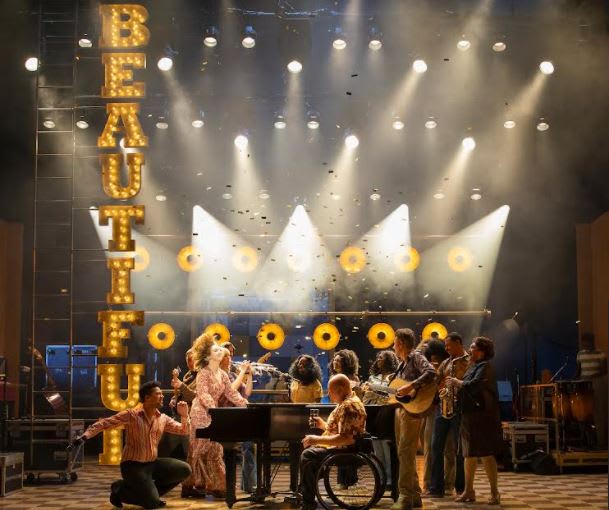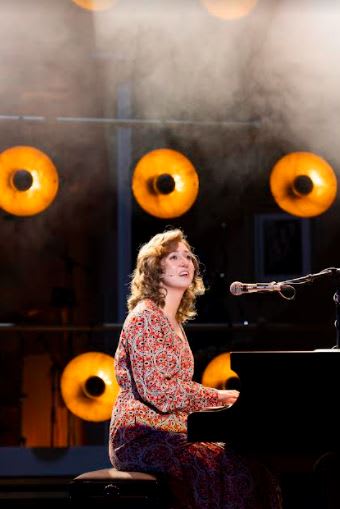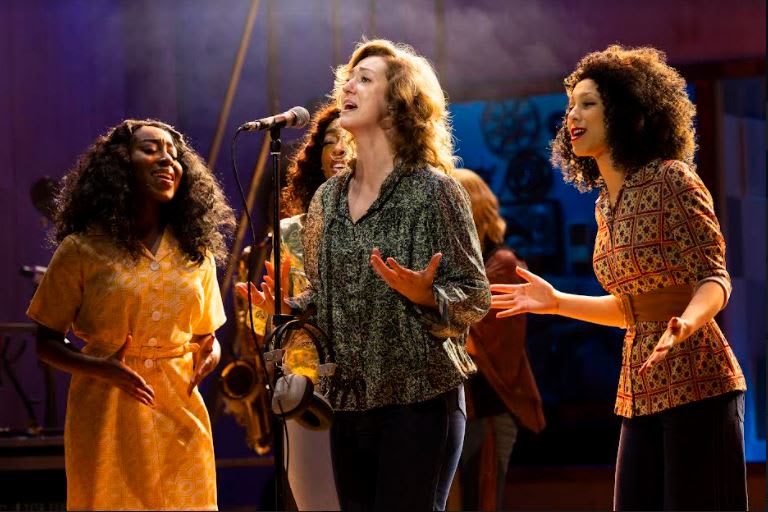 Before Carole King became a music legend, she was one of many budding songwriters hustling to compose songs behind the scenes for the stars of her day. Alongside her husband Gerry Goffin, whom she married at just 17 years old, King wrote 61 chart-topping hits in the UK—a figure which made her the most successful female songwriter on the UK singles charts between 1962 and 2005.
Songwriters of King's era, and still to this day, are underappreciated. Recent campaigns for greater royalty payments to writers have brought greater attention to their value in creating mega successes for today's superstars. Back when Elvis Presley would only take a song on if he was given a writing credit, the industry functioned like a factory—alluded to here by music label executive Don Kirshner (played by Garry Robson). The constant requirement for hits meant pressure from its writers to stay afloat or risk sinking.
Beautiful: The Carole King Musical is a biomusical, written by Oscar-nominated Douglas McGrath, focusing on her rise to stardom with her finest, cherry-picked numbers.
A massive shift has been made from the original Olivier and Tony award-winning production in 2014 and 2015. Audiences might ask, why change something that was an obvious success beforehand? From the late '50s to the early '70s, we see a star emerge from sitting at a humble piano to headlining the great Carnegie Hall, as King navigates a not-so-normal marriage and the competitiveness of show business.
Prolific and acclaimed director Nikolai Foster provides us with the epitome of an ensemble performance filled to the brim with actor-musos. Led by Molly-Grace Cutler in the titular role, we are treated to portrayals to some of the musical gems of a generation from The Righteous Brothers, The Shirelles and The Drifters. Cutler is no doubt a bonafide star in the making. Her electric energy, jaw-dropping voice and delightful acting chops mean the audience cannot help but be drawn to her every time she's on stage. One will certainly be watching this space.
No one on stage has a single contribution. It is a remarkable collection of gifted actor-musos who give this jukebox musical a terrific amount of heart and fulfilment. And it is not just the performers that add to the enjoyment. The audience is transported back to the '50s and '60s through excellent costuming (Edd Lindley), a plethora of well-designed and inventive sets (Frankie Bradshaw) and all-encompassing throwback lighting, designed by Ben Cracknell, to the glitz and glamour of the swinging decade. Touring productions do not get much grander, nor better—it's difficult to pick any flaws with the production because quite frankly, it is flawless.
Whether one's a fan of Carole King or just a casual listener to '60s music, there's so much to love and enjoy about this production. It is a blast from start to finish and this version's ingenuity and beautifulness (pun-intended) certainly deserves a slot back on the West End.
Carole King should be proud.
Reviewer: Jacob Newbury