Beautiful - The Carole King Musical
Book by Douglas McGrath, songs written by Gerry Goffin/Carole King and Barry Mann/Cynthia Weil
Aldwych Theatre
–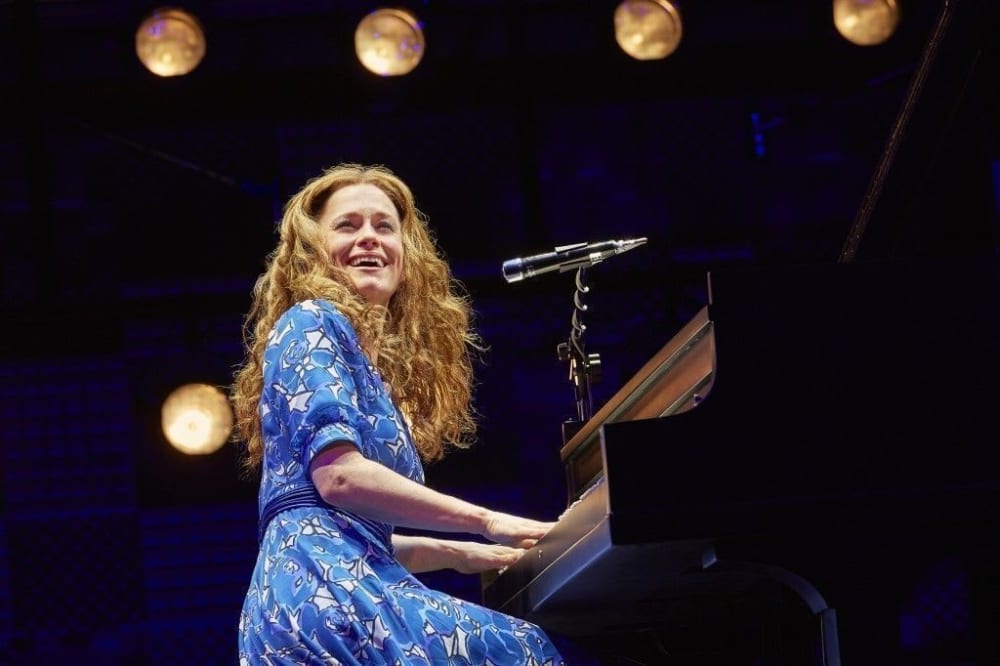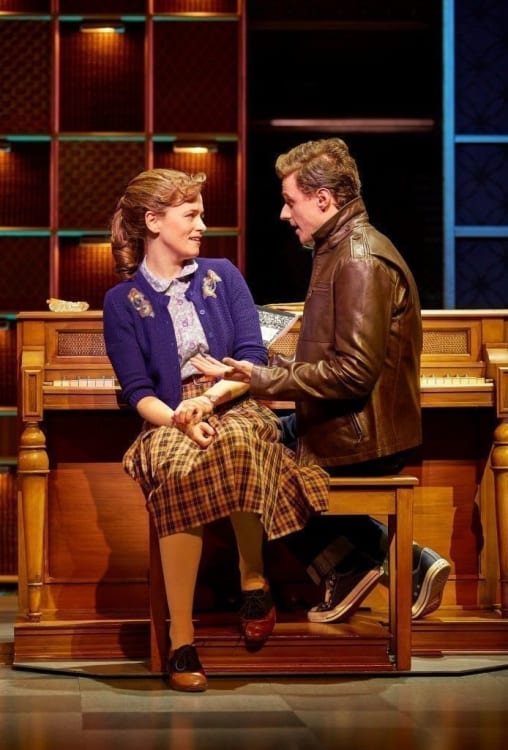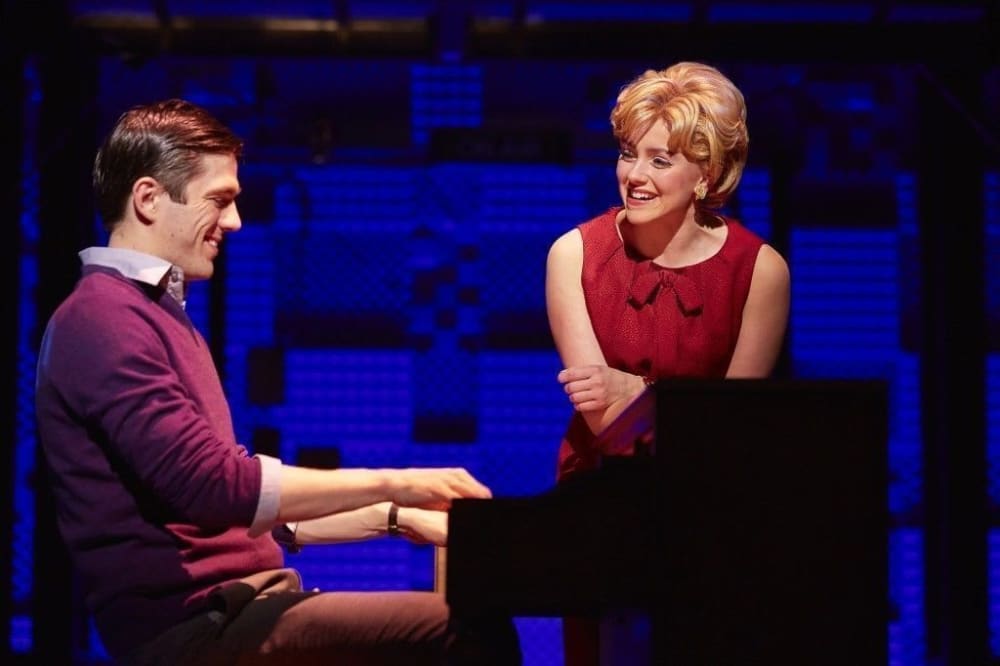 The opening night audience got an unexpected bonus when a little lady in her early 70s appeared to share the curtain call with the cast. Not only did Carole King give a personal vote of confidence to the London transfer but movingly sang "You've Got a Friend" to wild approbation.
To be fair, Beautiful—The Carole King Musical is so good that it is as certain to be a hit in London as it was on Broadway, where it is still going strong after a tremendous first year.
The formula is proven. With a stream of familiar tunes from the Carole King songbook allied to the best that her friends Barry Mann and Cynthia Weil had to offer, it would have taken a monumentally misjudged book or production to sink this show.
In fact, Douglas McGrath's script feels funnier and sharper in London, even if some of the American references have been cut or lose a degree of significance.
New York director Marc Bruni ensures that the pace never lets up with his British cast who may not get every accent right but will pass muster well enough in London.
Like Jersey Boys and Sunny Afternoon, Beautiful builds a biography of its central figures around their songs.
Katie Brayben cannot compare with the exceptional Jessie Mueller, who originated the role as if born to it, but brings her own charm and fresh vocal intonations to the portrayal of a Jewish girl from Brooklyn who wrote her first hit at 16 and was a mother a year later.
The first half follows her rocky partnerships with Alan Morrissey as hunky Gerry Goffin, leading to a stream of hits that are still standards today but also a failed marriage that brought two daughters into the world.
His philandering was like an illness and, it is suggested, may not have been helped by the musician's disease of hard drug-taking.
Their career was spurred by a producer with an eye for a hit, Gary Trainor playing Donnie Kirshner. He shrewdly pitted the couple against another pairing combining song-writing and passion. Mann and Weil, respectively played by Ian McIntosh and the very funny Lorna Want, eventually produced their own hit-list which would be incomparable but for Carole and Gerry.
The show takes a darker turn, as does Carole King's life, when she goes it alone after one adulterous affair too many that her husband failed to hide. In this way, she fulfils her mother's prediction, Glynis Barber also amusing while making the most of every variation on I told you so.
A move to LA and the iconic album Tapestry are not bad compensation for desperate unhappiness.
Beautiful will be a big hit because of iconic Carole King songs written in the 1960s and 70s with and without Gerry Goffin like the first, "It Might as Well Rain Until September", "Up on the Roof", "The Locomotion", "Pleasant Valley Sunday" and "You Make Me Feel (like a Natural Woman)".
Add in "You've Lost That Lovin' Feeling" and "We Gotta Get Out of This Place" from the couple who eventually became Mr and Mrs Barry Mann and a well-conceived and constructed story and there is every chance that Miss King can look forward to getting a lot more friends (and royalties) on the side of the Atlantic for years to come.
Hear book writer Douglas McGrath talk about this show on the BTG podcast.
Reviewer: Philip Fisher