BEDLAM: The Series
Eric Tucker and Musa Gurnis, based on the works of Shakespeare
Bedlam TV
Bedlam TV
From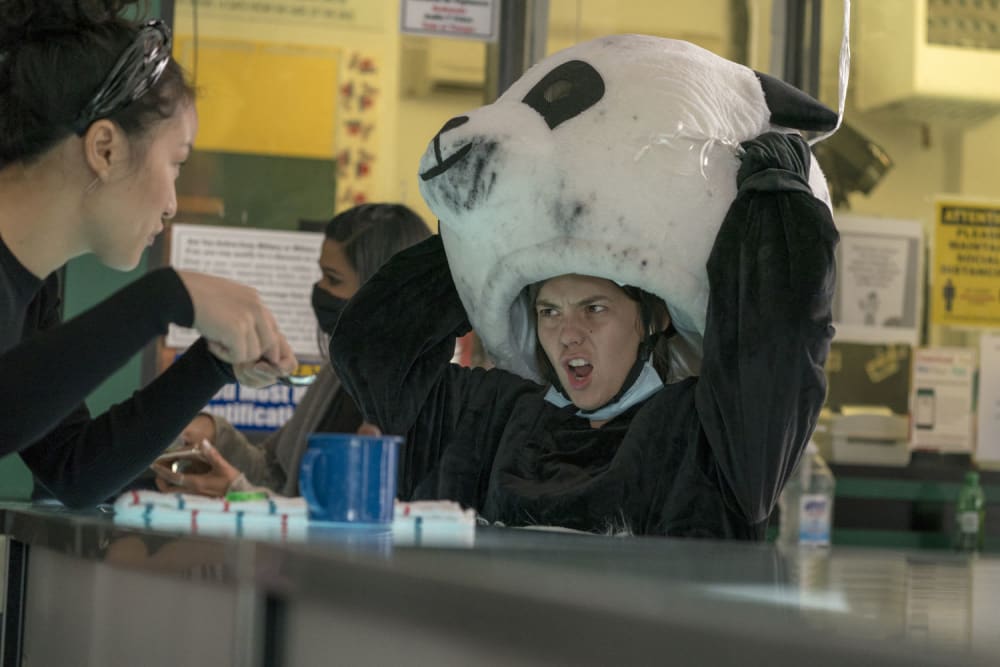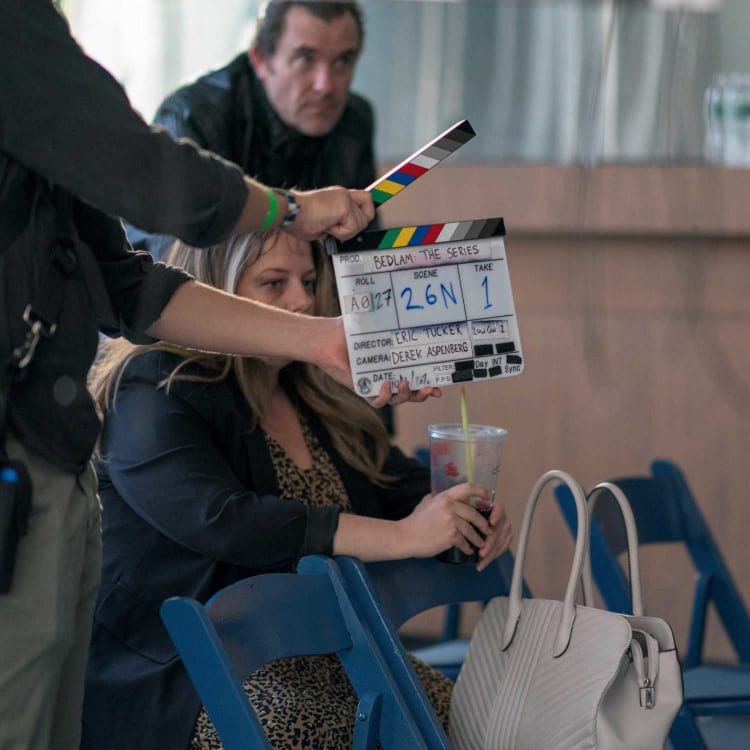 New York's BEDLAM has established itself as a wildly inventive company that does things to the classics which nobody else would ever consider. For example, they totally updated Hamlet and then delivered a lively, irreverent but unforgettable staging with a cast of only four.
Under the inspirational guidance of Eric Tucker, co-writer, director and actor, they have made good use of the lockdown, which closed their theatre like all others in the city. The upshot is a slickly produced venture into online TV, very loosely based on the complete works of Shakespeare but certainly drawing text from many of them.
In keeping with modern trends, the company ensures that diversity is promoted to the max, with a female protagonist, multiracial casting and a key figure who is identified by the pronouns of they and them.
The first miniseries comprises three episodes that run for a total of around two and three quarter hours, set in down-at-heel locations including the kind of motel inhabited by trailer trash (or should that be motel trash?) and a bar that visitors are lucky to escape alive.
At first sight, viewers will imagine they have been invited to watch a typically gritty, grungy contemporary gangster series of the kind that always proves popular with box set addicts. Although the drama could easily be enjoyed without context, viewers will quickly realise that much of the language used does not quite fit the media, since it sounds very much like Jacobethan English.
The plot for these episodes is primarily a mash up of King Lear and The Merry Wives of Windsor. The publicity additionally promises that somehow elements drawn from The Merchant of Venice will join the mix later in the series.
The particularly nasty Don of an unruly family is Linda Lear played by Zuzanna Szadkowski. She thinks nothing of arranging for the executions of rivals and is happy enough to do her own dirty work with aplomb.
She might be a control freak but is still capable of being upstaged, especially when youngest child (it would be a mistake to attempt to identify gender) Kaden Kearney's Cordeel fails to show due respect on being offered 1/3 of the family business. As such, she takes a backseat to her two sisters Lisa Birnbaum and co-writer Musa Gurnis respectively playing Goneril and Regan.
Linda's right-hand man just happens to be Elan Zafir in the role of Falstaff, who runs his own merry band, which includes a singing panda, and has matters of his own that he wishes to progress. Primarily, these consist of the dual wooing of Mistresses Page and Ford.
As a result, while the periodically horrific gangster drama progresses bloodily, a comedy is taking place on the side with odious, overweight Falstaff lustily pursuing the wary ladies.
There are undoubtedly confusions, with actors and characters overlapping as the storyline swaps backwards and forwards but the plotting is rarely predictable and frequently highly entertaining. Three episodes can do no more than entice but they promise much pleasure to come in the remainder of promises to be an intriguing series.
Episodes can be acquired individually, while the mini-series is available for purchase at $49.99 or can be rented for half that amount.
Reviewer: Philip Fisher