Before It Rains
Katherine Chandler
Bristol Old Vic / Sherman Cymru
Sherman Cymru, Cardiff
–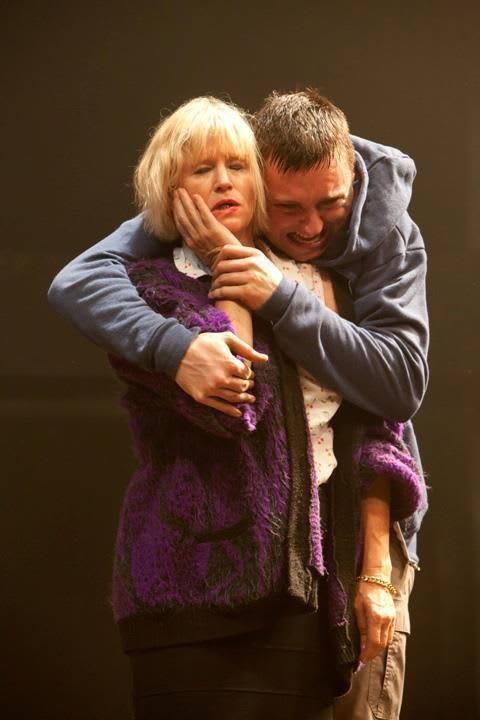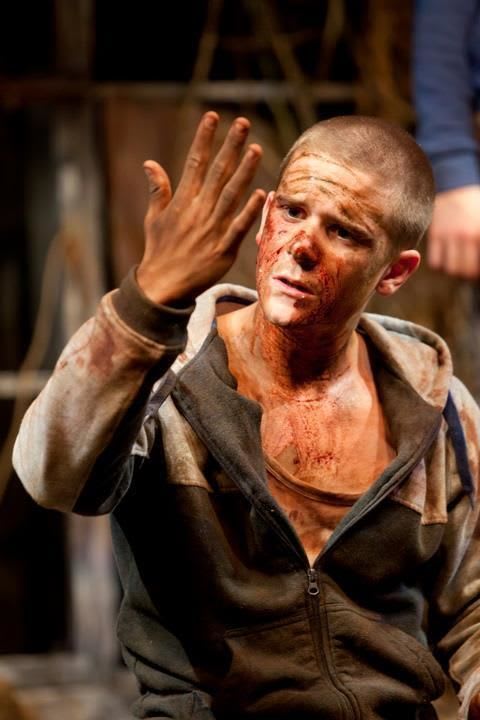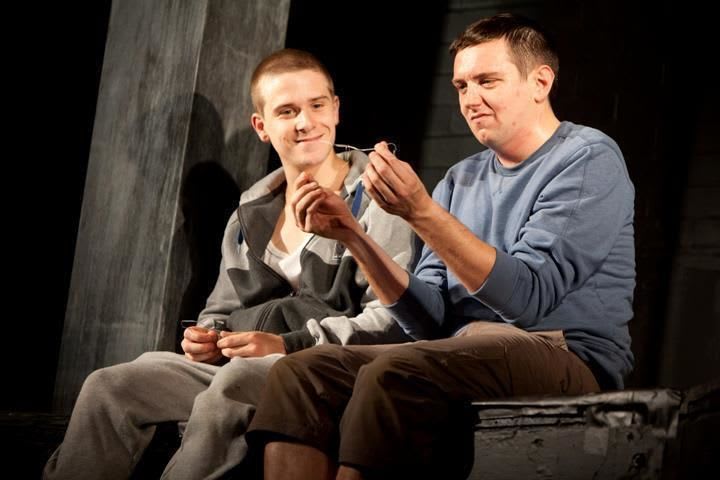 Prior publicity about Before It Rains suggested a shallow, clichéd, "feral teens and feckless single mothers" take on Broken Britain; mercifully, this co-production between Bristol's Old Vic (where the piece premiered) and Cardiff's Sherman Cymru provides something more profound and aesthetically daring.
The first inkling of this comes as Alyson Cummins's impressive set is revealed; dominated by a large mound of earth, representing the council estate allotment where much of the action takes place. Then, the first meeting between two characters is depicted entirely wordlessly, in a cleverly naturalistic mime sequence, suggesting that writer Katherine Chandler and director Roisin McBrinn are determined to look past the stereotypes.
Having said that, the characters are instantly recognisable, whether from life or from drama, and offer the excellent cast much to relish: former Coronation Street star Craig Gazey (who obviously picked up the Cardiff accent whilst at the Royal Welsh College of Music and Drama) is the mostly harmless, possibly autistic Michael; Lisa Palfrey is Gloria, his cheaply glamorous, cheerfully drink-sodden mother; and relative newcomer Harry Ferrier plays Carl, the charismatic, articulate wild boy, a newcomer to the area, whose approach is presaged by the ominous echo of his bouncing football.
Rather than a state-of-the-nation piece, Chandler's tale is a universally relevant one involving a protective parent, a vulnerable child and an external threat. In the programme / playscript, the author asserts that Before It Rains is "essentially a story of a mother's love"; it is this which the intelligent but unmotivated Carl lacks, living as he does with a psychopathic older brother, and a violent, drug-addled father.
Conversely, Gloria's light-touch nurturing has allowed Michael to grow to a largely contented adulthood, and pick up huge swathes of knowledge despite his presumed learning difficulties; there is a very brief, deeply poignant moment where they contemplate a time when she is no longer there for him. Each boy, in his own way, is deficient in terms of social skills—thus Michael is easy prey as Carl attempts to recruit him as an acolyte; there is a hint of a political subtext here, suggesting the speed with which the easily-led can find themselves on the path to darkness.
At a central point in the play comes another brilliantly realised wordless scene (choreographed by movement designer Yael Lowenstein, enhanced by Paul Keogan's disturbing lighting effects) in which Gloria and Carl have an encounter as she staggers home from yet another drunken night out—at this point, the tension which pervades the whole evening reaches its climax, and it becomes clear that very bad things are sure to happen. When they finally do, events are depicted with a chilling economy.
If one accepts German theologian Paul Tillich's definition of a Marxism as "a resistance movement against the destruction of love in social reality", then Before It Rains is emphatically a political play. It is inevitably guilty of stating the obvious (lovelessness turns people bad; we should make the most of the beautiful moments); it does so, however, in compelling, elegant, grimly humorous fashion.
Reviewer: Othniel Smith