Beginning
David Eldridge
Dorfman Theatre (National Theatre)
–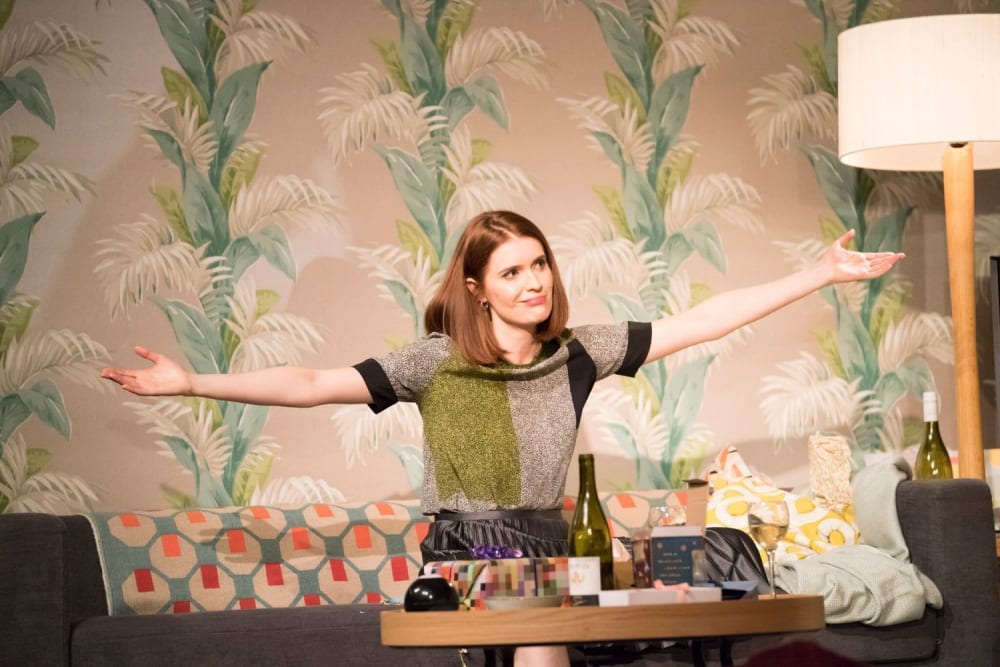 David Eldridge's two-hander opens at 2:36AM in the aftermath of a flat-warming party in Crouch End.
By that time of the morning, hostess Laura and Keith's mate Danny, a stranger five hours before, are all that remains of those present at what looks to have been an exceptionally rowdy event.
That is the starting point for a long dark night of the soul that runs for 90 minutes in real time. During that span, members of the Dorfman audience effectively become several hundred flies on the fourth wall of a play that has the feel of a pilot for the kind of reality TV show that would probably appeal to the pair at its centre, given their enthusiastic chatter about Strictly and its ilk.
Almost immediately, Justine Mitchell as 38-year-old managing director Laura makes it clear that she wants her evening to end in bed.
Danny is more reticent, seemingly attracted but with a mental block the size of the Thames Barrier and a self-confessed lack of "radar" i.e. the ability to second-guess the desires of the opposite sex.
As a result, Sam Troughton's character is a societal misfit, four years older but living in Essex with his mum and nan, having not seen his daughter of 7 since what sounds like an unpleasant divorce four years previously.
Beginning follows the intricacies of the heart, as attractive Laura confesses that, although she is (inexplicably) attracted to inarticulate Danny, her overriding goal is to give birth to a child who might help to assuage her fashionably 21st century loneliness.
Her putative lover/sperm donor takes ages to thaw even to the smallest degree, his nerves leading to eccentric behaviour that must be as frustrating for a woman eager for a quick shag with few strings attached as an audience waiting for something to happen, even as they observe the minutiae of life in today's ever more impersonal world.
While the play is a triumph for the actors, under the direction of Polly Findlay, and shines a spotlight of the issue of loneliness, it is not particularly theatrical and requires viewers to identify closely with the character and predicament of at least one of the protagonists to justify its existence.
Reviewer: Philip Fisher