Behind Closed Walls
Daryl J Blair
DJB Productions
Brockley Jack Studio Theatre
–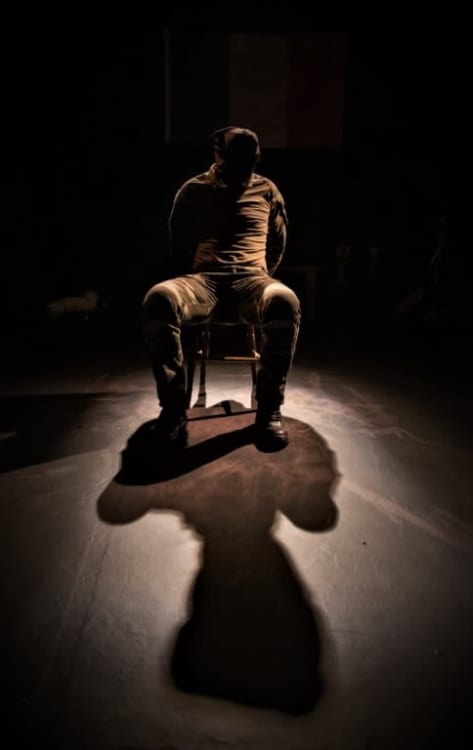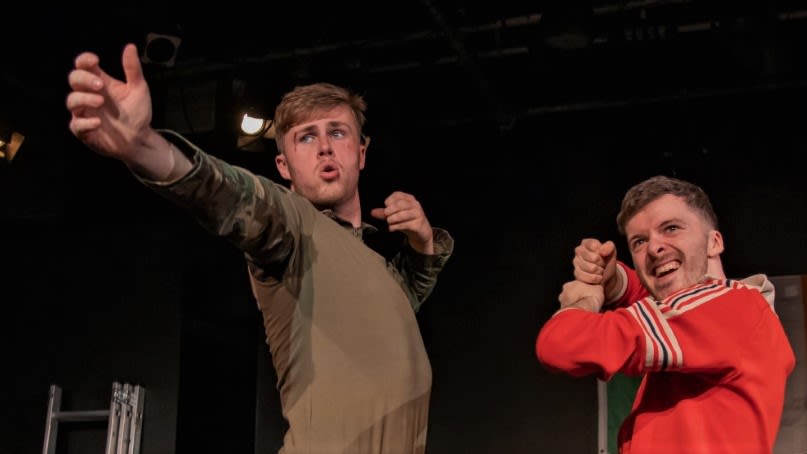 What would you do out of friendship? In Behind Closed Walls, Daryl J Blair takes his characters to the limit of sacrifice.
Set in Northern Ireland in an entirely possible, even probable, future where a new episode of violence has erupted following the imposition of a Brexit-enforced hard border, the play revolves around British Army recruit Gary and his captor, Real IRA soldier Shea.
In their mid-twenties, they are still too young to have perspective on the hostilities that have so badly scarred them. Shea is buffeted between the need for closure on the loss of his parents and to keep his young family as safe as he can, and to live with his conscience.
When faced with his primary school friend Gary, who has returned to the city of their shared youth wearing the uniform of his new homeland, Shea is torn.
In using the Second Troubles as the context for the story, Blair has harnessed the tension of an awkward prescient reality but the story itself need not play out in the streets of Belfast.
The themes of friendship and loyalty are of such universality that they transcend borders and are instantly recognisable, but in fiction as in life they need to be bedded in truth, and here the foundations of the attachment between the two young soldiers are insubstantial when they need to be rock solid.
At just over an hour, Blair has given over precious minutes to re-enactments of playground role-playing games when the time would be better spent shoring up the credibility of the friendship.
Blair also directs (with assistant director Phoebe Cresswell) but is not listening critically enough to his own words. Gary says he would know his friend on sight but then doesn't—it's a small point but without closing the loop on it, it is a crack in the integrity of what holds them together and what should make their future actions conceivable.
Blair plays Shea to Tiernan Mullane's naïve Gary. There are moving moments between them as friends but, as with the antagonism between them as soldiers, it needs ramping up.
Blair needs to take his promising play and make it a good deal more uncomfortable to give it a ring of truth.
Reviewer: Sandra Giorgetti