Being a Playwright
Chris Foxon and George Turvey
Nick Hern Books
Released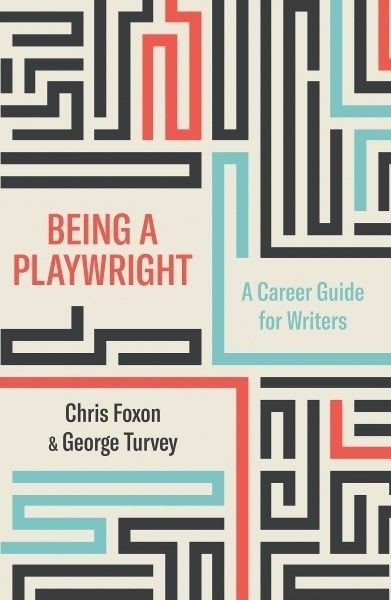 Nick Hern Books has been steadily building a library of manuals for practitioners and those aspiring to enter the theatre industry. The latest volume, subtitled "A Career Guide for Writers", has been penned jointly by the two founders of Papatango, a new-writing company best known for its annual award.
To describe the duo as thorough is understating the case, since they go out of their way to cover every imaginable possibility as they walk readers through the process of Being a Playwright from considering writing a play to placing second and subsequent works after what everyone would hope is a debut success.
The book is set out in three Acts. The first is entitled "Starting Out" and begins at the beginning by considering training schemes while reminding us that many top playwrights have managed to bypass anything of the sort.
There follows a long section on writing and then re-drafting and editing, all of which will make tyro playwrights think deeply about the trade that they are trying to enter.
Even more valuable in some ways is the content that considers the practicalities of trying to get your play accepted and produced.
Much of this enters in Act Two, "Making the Show". This covers everything from collaboration, moneymaking and R&D into the actuality of seeing your words transformed onto a professional stage.
The shortest Act but by no means the least valuable is the last, entitled "Taking the Steps", which does exactly what it says at its head.
Finally, the authors include a set of appendices largely providing lists of useful contacts for those trying to break into show business as writers.
Complementing their own thoughts and wisdom, Foxon and Turvey draw on guidance from a wide range of generally young playwrights most of whom have had some connection with Papatango in their careers to date. These short pieces are usually both practical and helpful, particularly since they tend to be direct and straightforward.
There is much to learn about and ponder in this extremely well written and laid out volume that represents good value at £12.99 for over 250 pages so that even relatively experienced playwrights might pick up the odd helpful tip.
However, Being a Playwright is clearly directed towards those who have either not yet started writing their first play or are in the process of doing so but need assistance to get to the other end. Whether the problem lies in writers' block, the difficulty of finding an agent or producer willing to talk to you or making ends meet, not to mention anyone of a hundred other potential stumbling blocks, this is the book for you.
Reviewer: Philip Fisher