Ben Hur
Patrick Barlow, Based on the Novel by General 'Lew' Wallace
Watermill Theatre
Tricycle Theatre
–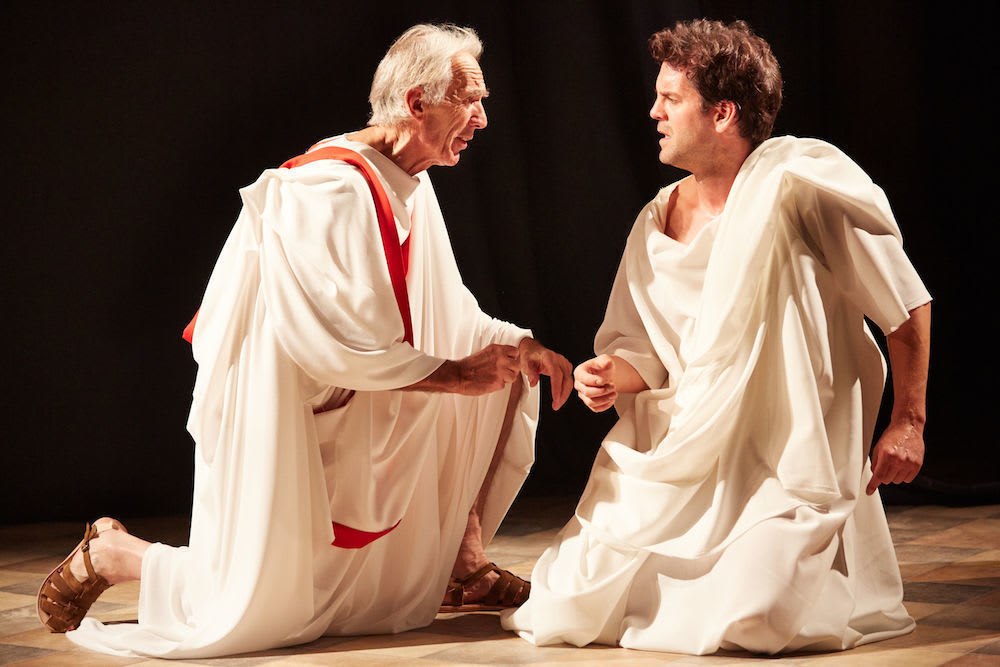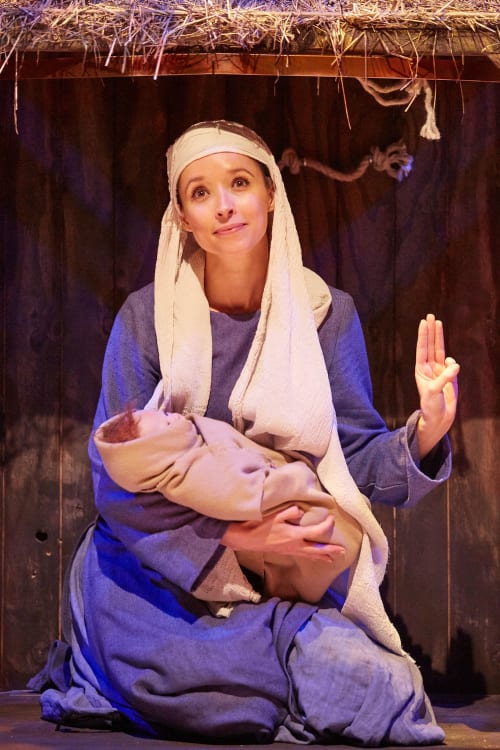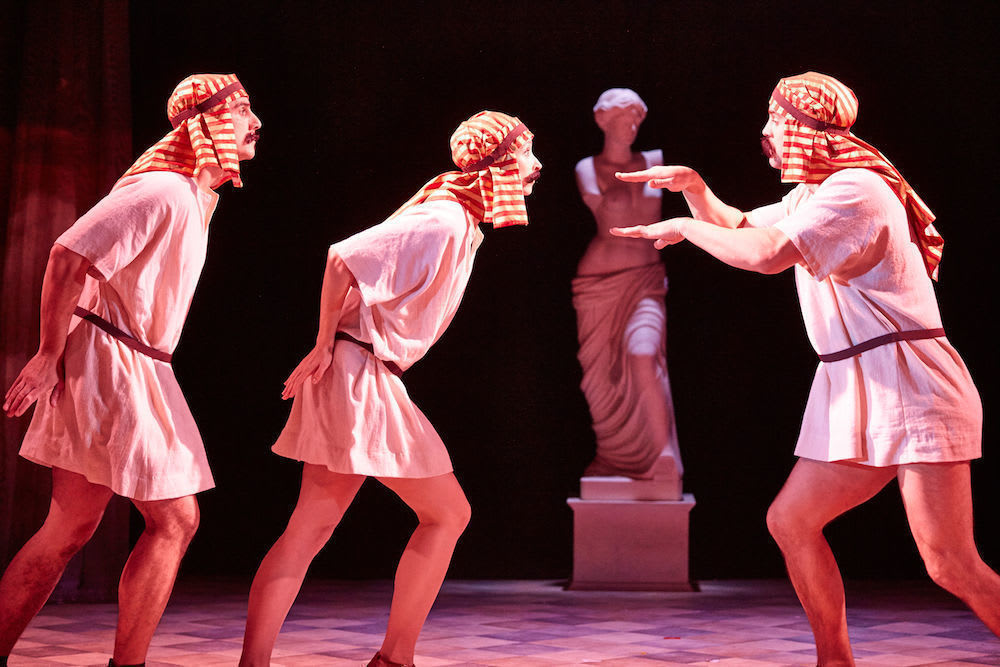 This incarnation of Ben Hur has a fair amount in common with Patrick Barlow's most successful creation, The 39 Steps, which conquered both the West End and Broadway having started life at the Tricycle.
However, visitors with longer memories will more immediately associate this comic concoction with that venerable institution The National Theatre of Brent, which brought similar perversions of epic works to the stage thirty and more years ago starring Barlow himself and Jim Broadbent, now an unlikely Hollywood superstar.
The formula is little changed from those early days. Barlow has taken an epic novel, subsequently turned by William Wyler into an iconic movie starring Charlton Heston, and dredged up every bad joke in living memory to amuse his audience.
Instead of a cast of thousands, director Tim Carroll has been blessed with a mere four taking multiple parts in their efforts to entertain.
The story might well seem familiar even to those who have not seen the movie or read the book, though this version will not.
Ignoring the framing, which involves a Barlow-esque, self-absorbed actor manager, the action takes us back to New Testament times.
Following the birth of a miraculous babe, the drama moves on to a household in which two muscular lads, Judah Ben Hur played by John Hopkins and Ben Jones's Messala, have grown up in the company of a ditzy sister.
The household also contains a beautiful Jewish slave girl, Alex Dunmore as Esther (and the sister), as well as the cross-dressing Richard Durden portraying everyone's mother.
Following a well-flagged nasty accident, Messala incarcerates them all, Ben Hur finding himself condemned to a life as an oarsman, which beats the gym any day when it comes to muscles.
Along the way, he and others receive timely assistance from the future Messiah (Jones again) and the evening builds to an unforgettable chariot race, during which designer Michael Taylor really earned his spurs.
However, the pleasure of Barlow's restagings of famous books and movies lies not in the plotting but the silliness with which he surrounds it.
Puns, eccentric pronunciations, lame jokes, physical gags and other absurdities fly thick and fast, a large number hitting their targets but almost as many missing the mark during an evening where quantity is frequently regarded as more important than quality.
However, overall the audience is likely to respond positively, even to childish participation that will be good practice for all those pantomimes opening in December.
While this cast will never quite manage to dispel memories of Barlow and Broadbent in their pomp, the comedy is probably strong enough to ensure strong sales during the festive season.
Ben Hur might also cross fertilise well with another Barlow piece, A Christmas Carol, due to open a couple of weeks after at the Noël Coward Theatre, starring a certain Mr Broadbent.
Reviewer: Philip Fisher