Bend It Like Beckham – The Musical
Music by Howard Goodall, lyrics by Charles Hart, book by Paul Mayeda Berges and Gurinder Chadha
Phoenix Theatre
From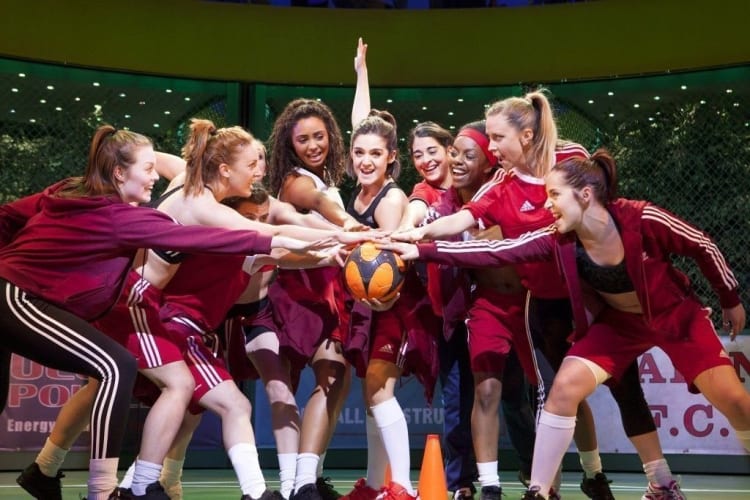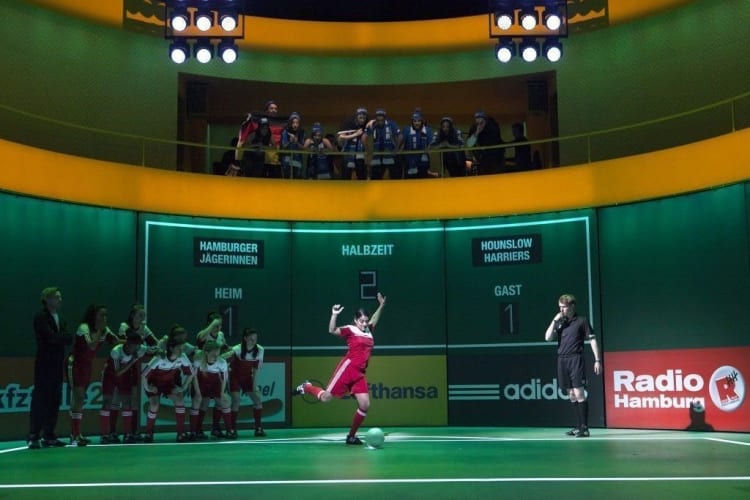 The much anticipated stage version of the popular 2002 movie, which featured a cast led by Parminder Nagra and a young Keira Knightley, arrives in the off-season but appropriately as England's women are attempting to win the World Cup in Canada.
It also follows hard on the heels of another lower echelon football drama, Patrick Marber's The Red Lion at the National.
The show, like the movie directed by Gurinder Chadha, opens as the central figure, Natalie Dew's 18-year-old Jess (or Jasmina to her Sikh parents), dreamily prepares to take the penalty that will bring the World Cup back to England for the first time since 1966.
It continues in similar fantasy mode for 2¾ hours, as the young woman wrestles with her family, her best friend, her football coach and her talent.
However, this is Southall in 2001 and might as easily have been Nairobi in her parents' time for the attitudes shown by the older generation.
Elemental tensions build quickly, since the youngster's caring parents want no more for their daughter than to become a willing airhead like her elder sister Pinky played by EastEnders' Preeya Kalidas, who thinks of nothing but fashion and marriage.
The idea of a girl playing football is completely unacceptable, when she should be finding a nice boy or failing that studying to become a lawyer.
However, the tiny youngster has other ambitions, connected to her skills on the football field. These are swiftly spotted by her enthusiastic new friend, Lauren Samuels as Jules, who has her own parent problems in the pushy form of Sophie-Louise Dann's disappointed Paula.
The football also introduces Jess to Jamie Campbell Bower in the role of hunky coach Joe, whose own career was ended by injury and is now vicariously extended through the efforts of the often under-dressed Hounslow Harriers.
They do at least get the best song of the night in the catchy form of "Girl Perfect", though "Glorious" and "People like Us" both give it a run for its money.
The clichés develop from there, as the inveterately decent and honest but frequently wronged teenager tries to pursue her passions without destroying her sister's impending marriage or irretrievably breaking up the family.
Political correctness has not yet reached this version of Southall so that women, Asians and homosexuals all become the butt of rather limp jokes.
The plotting is lightweight, as contradictions are played up and obstructions mysteriously disappear to ensure that the evening ends on a suitable high, with all loose ends nicely tied up.
The music is varied, mixing Western with Bollywood influences, the latter often accompanied by the best of the choreography created by Aletta Collins, for example accompanying the catchy "Sadaa Charhdi Kalaa".
The result is an undemanding, feel-good musical with some catchy tunes that will please football addicts and romantics.
Reviewer: Philip Fisher