Beneath The Blue Rinse
Tom Glover
KEPOW! Theatre and Veritas Theatre in association with Park Theatre
Park90, Park Theatre
–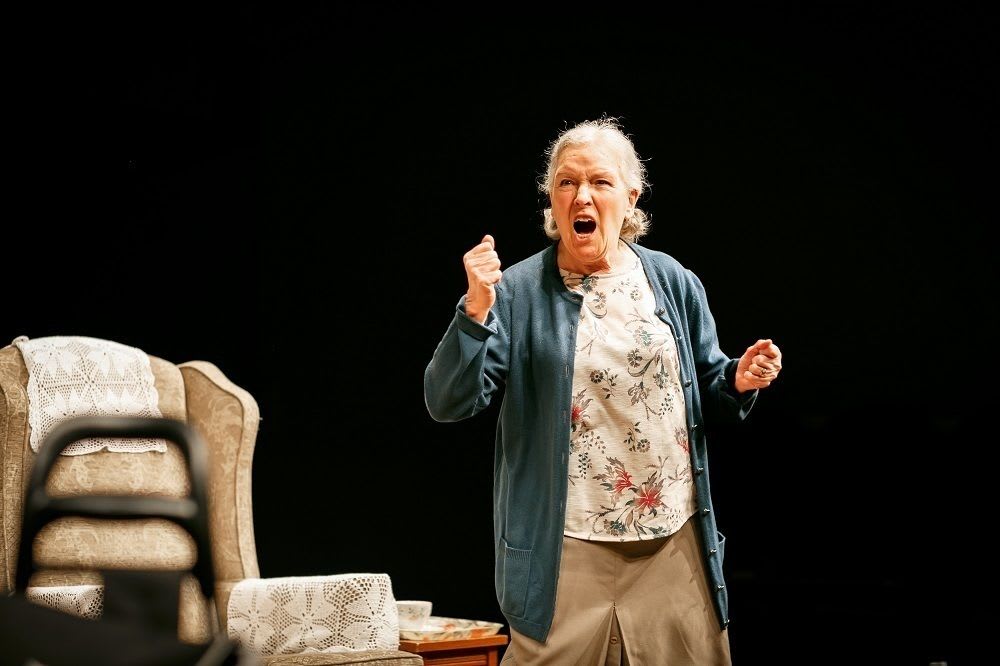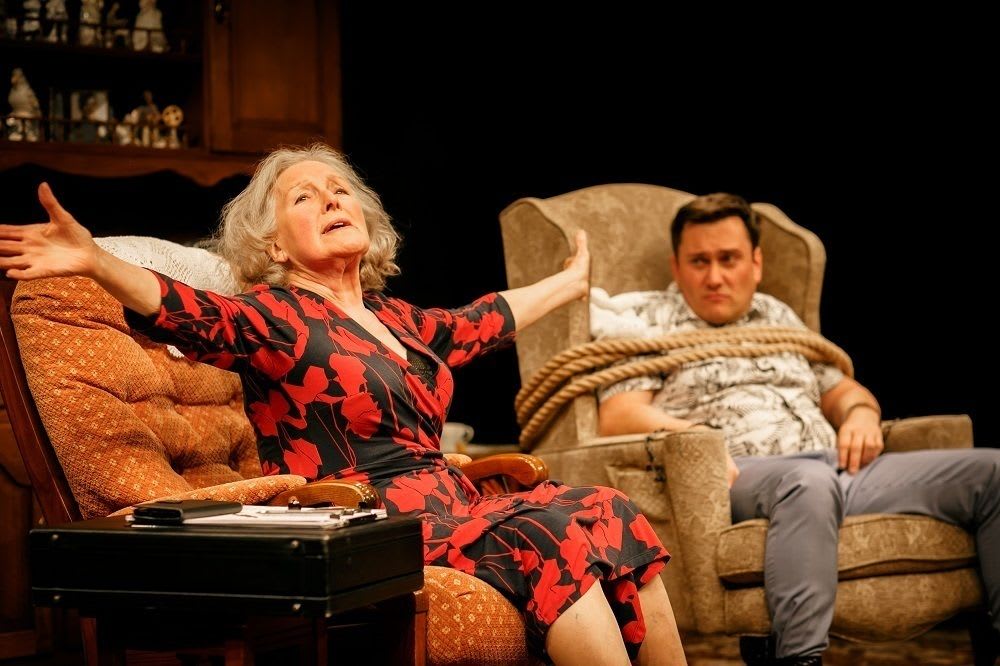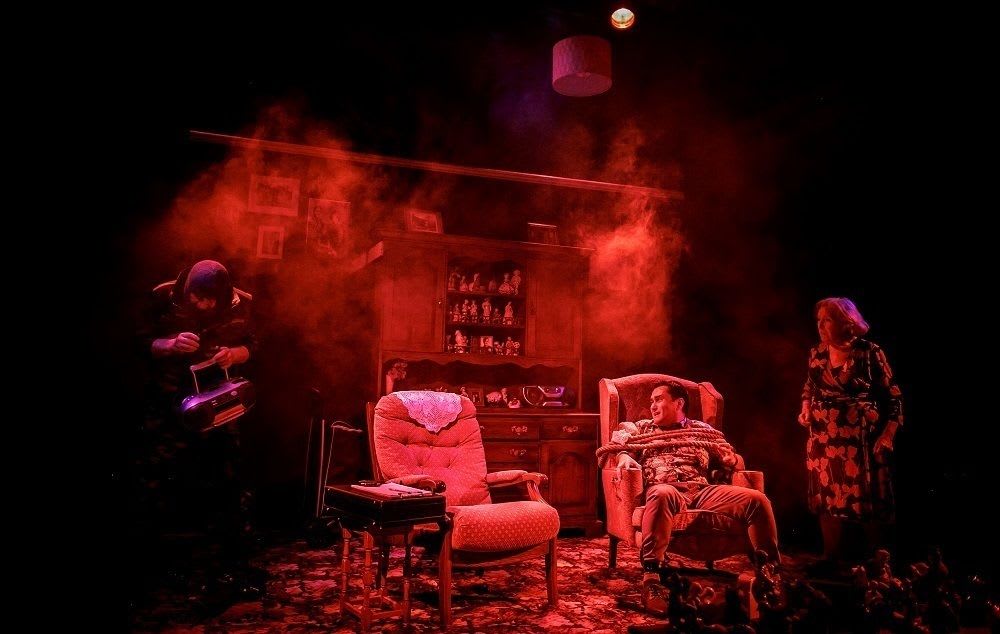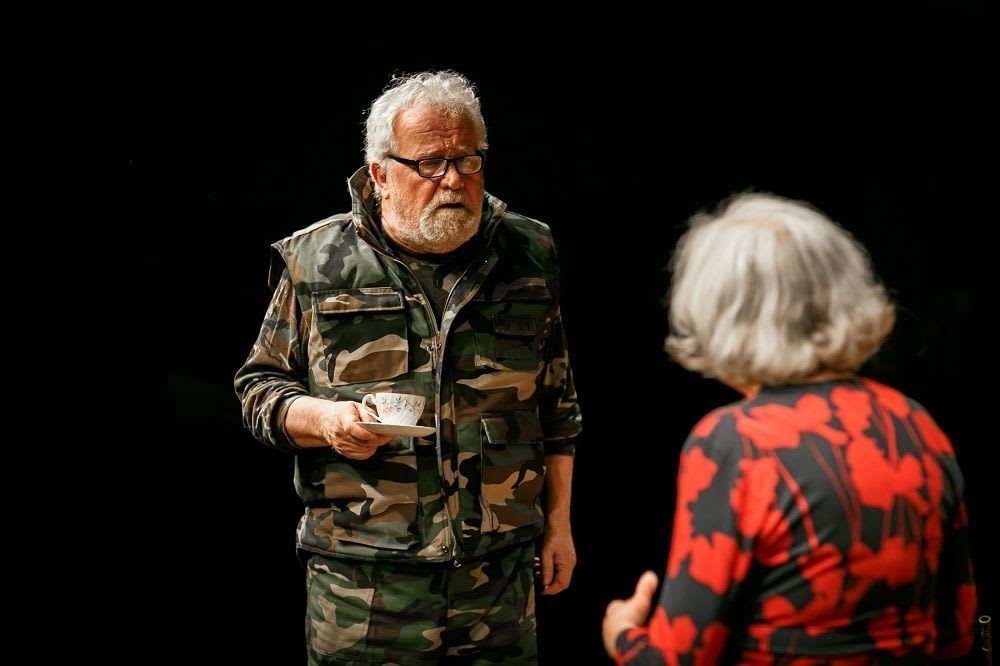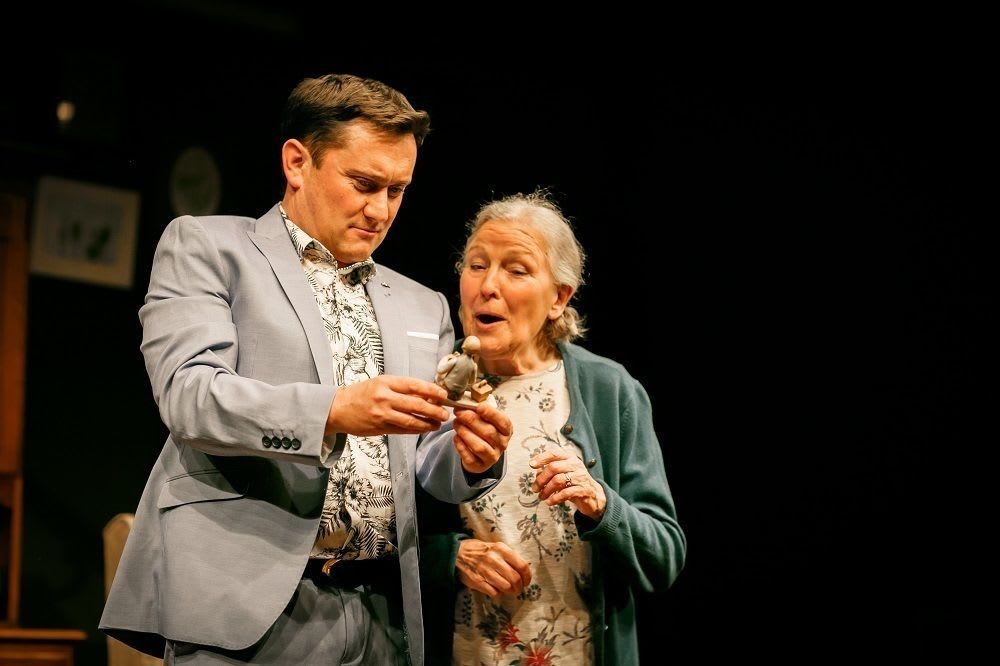 A recently read quote came to mind last night as I watched comedy Beneath The Blue Rinse at London's Park Theatre: "it is not true that people stop pursuing dreams because they grow old, they grow old because they stop pursuing dreams."
However, this cannot be said of the play's heroine, 75-year-old Flora Parkin, who has plans for the unprincipled, smarmy intruder alarm salesman, Simon Sudgebury, who will say anything to close the deal and get a step closer to prize-winning sales figures.
When she has had enough of his scare tactics, this seemingly harmless septuagenarian starts calling it as it is, literally leaving her beige shell for a bright floral number complete with red lipstick.
Pulling out her husband's Korean War era gun, Flora has Simon cuffed to the armchair, force-feeding him cake and cups of tea, which she likens to the treatment of the elderly in care homes, a form of torture that "beats bridge, hands down!".
It turns out she is the founder of underground organisation OPAL, Older Persons' Armed League, which she describes as "the military wing of Age UK", whose mission is to force people to care about the elderly.
Their modus operandi is a killing spree of oily individuals like Simon who exploit the vulnerabilities of the elderly for their own gain and don't visit their grannies, but there is a slight delay whilst Flora's accomplice, retired butcher and self-proclaimed Hannibal Lecter of the bovine world, George, is at Morrisons.
As you will have gathered, with Beneath The Blue Rinse we are in sitcom territory. Most of the humour comes from Flora saying or doing something you wouldn't expect an elderly person to do or say thereby also delivering the play's underlying theme about underestimating the elderly.
The play makes valid points about those in care homes becoming helpless because they are infantilised, the mistreatment of people in such institutions and their short life expectancy, but always with the next laugh never very far away.
The plot dissolves into farce and there were times I found myself invited to laugh at Flora and George which seemed to annul the play's inherent messages, although underneath it all there is a warm heart.
Marlene Sidaway, best known for playing Maureen in Mum, delivers a spirited and determined Flora and is well supported by Ian Redford as George and Kevin Tomlinson as Simon.
Writer Tom Glover has sitcom running through his veins but has nevertheless contributed to society's ongoing conversation about how we treat our elderly.
Suitable for ages 14+. Captioned performance 12 June.
Reviewer: Sandra Giorgetti