Berberian Sound Studio
Based on the original motion picture screenplay by Peter Strickland, conceived for the stage by Joel Horwood and Tom Scutt, written by Joel Horwood
Donmar Warehouse
–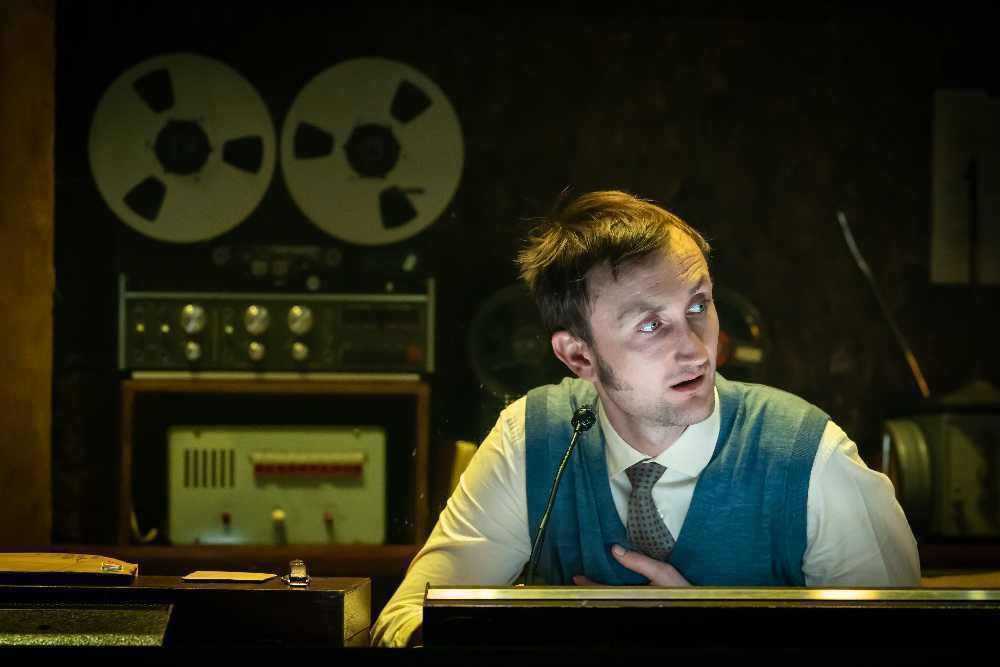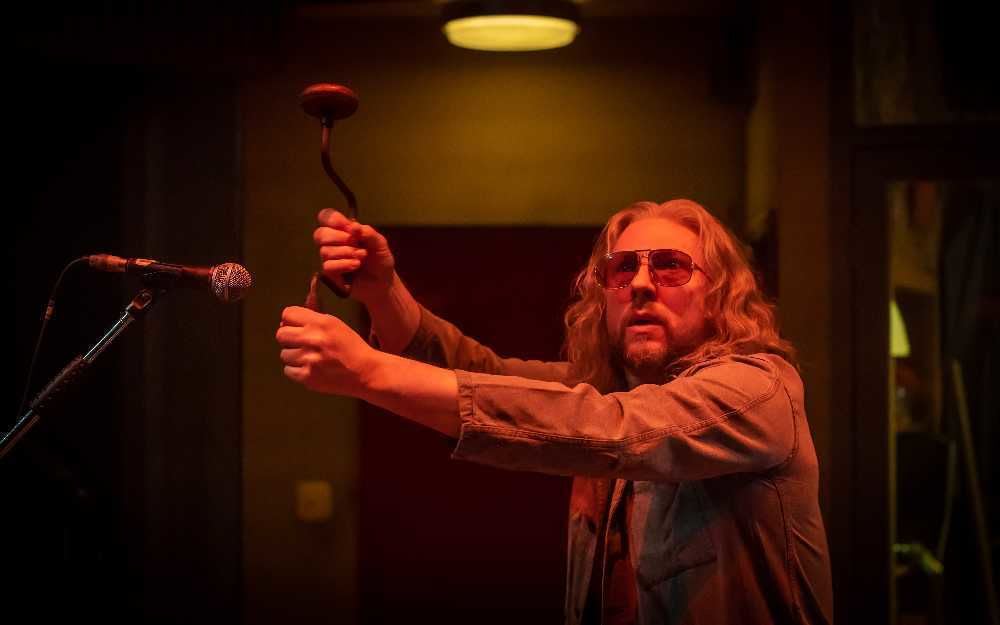 It is in the nature of cult art forms that devotees become blindly obsessive about them, frequently able to recite every word from some ancient B-movie, while the rest of the world is baffled by what they perceive an embarrassingly and inexplicably naked emperor.
This is the milieu addressed in Berberian Sound Studio, both represented and satirised on the big screen in a movie that pitted Toby Jones against an otherwise largely Italian cast.
Seven years after Peter Strickland's feature film, writer Joel Horwood and director Tom Scutt have conceived a stage version, which attempts to replicate the attractions of the original for a new audience.
The 90-minute drama takes place in a shabby recording studio that looks dated today but was clearly state-of-the-art in the mid-1970s. This is the location for some post-production audio work on a horror film that, according to the programme notes, fits into the Giallo genre.
A very geeky and somewhat specialised British sound expert has been imported by Luke Pasqualino's Maestro Santini to spruce up a movie that might struggle to make it even to "B" status and apparently relies for its potential popularity on blood, guts and sex.
For many, the evening might peak very early on when a pair of energetic foley artists each called Massimo jointly create their equivalent to a heavy metal drumming solo in a glorious tour de force that drew spontaneous applause from the opening night patrons.
Thereafter, the audience is asked to concentrate on the haphazard experiences of Tom Brooke's Gilderoy, an audio expert from Dorking who still lives with his mother and seems incapable of interacting with the opposite sex, even those that have an understanding of the English language.
Having said that, his experiences with men are little better, until the tyrannical Francesco played by Enzo Cilenti is firmly put in his place by the film's director and our man blossoms.
Underpinning the story of Latin passions mildly overflowing is a strand of light comedy that is amusing in parts and some hints that the horrors on screen can be mirrored and reflected by real-life, presumably with the intention of persuading viewers that this kind of culture genre has serious artistic intent.
While Tom Brooke is as good as ever, those that struggle to understand why anybody would want to sit through a horror movie might well have a similar reaction to this stage production. On the other hand, you have to imagine that addicts will not only lap it all up but insist on telling their friends about it at inordinate length.
Reviewer: Philip Fisher