Berlusconi A New Musical
Story, music and lyrics by Ricky Simmonds and Simon Vaughan; additional story, music and lyrics by Richard Buckton
Francesca Moody Productions and Thomas S Barnes
Southwark Playhouse Elephant
–

Listing details and ticket info...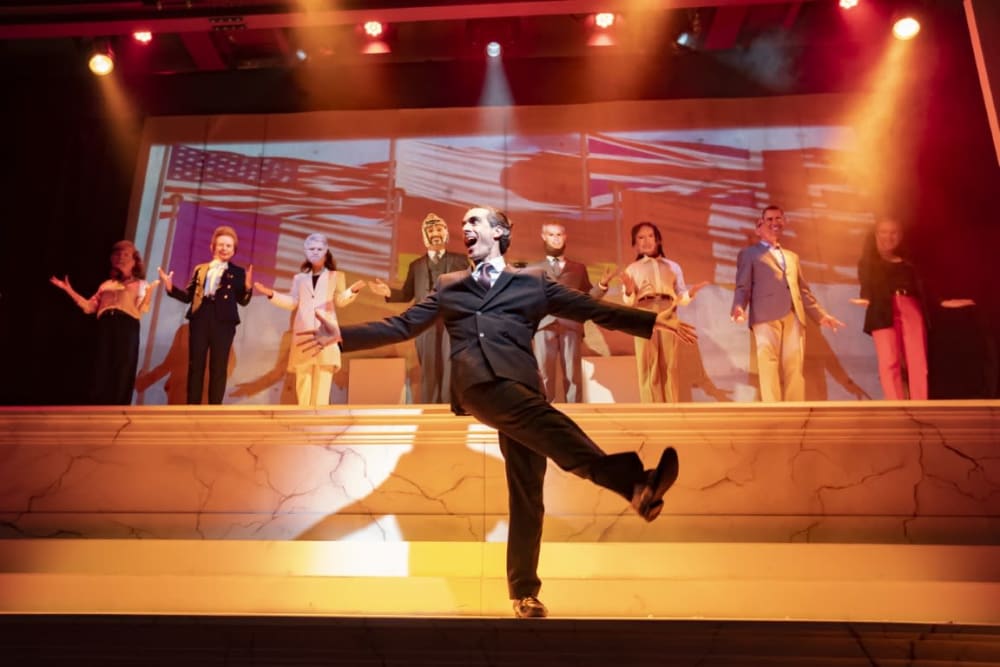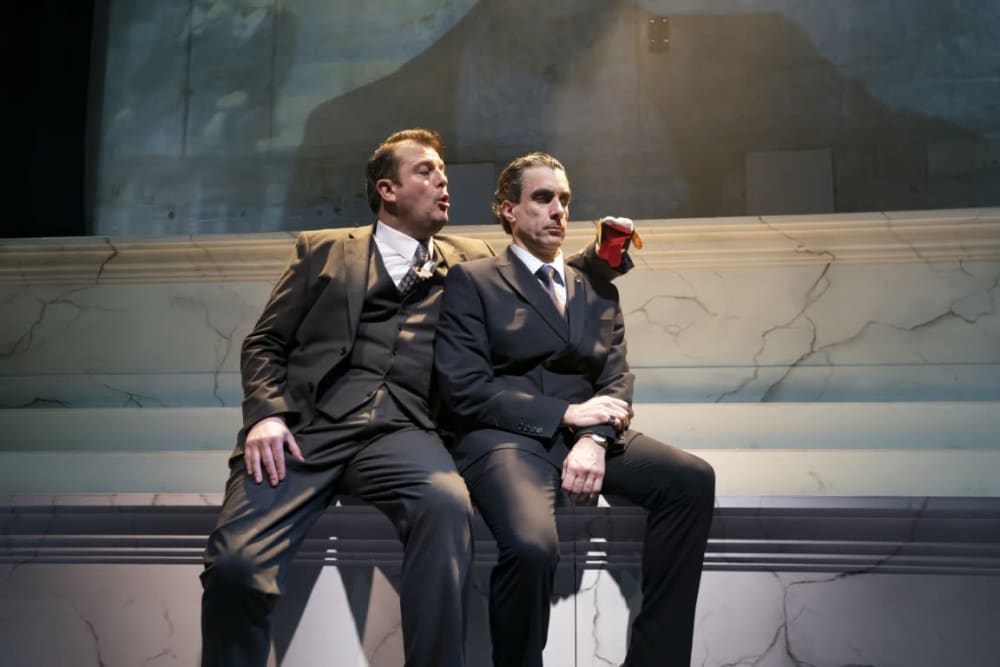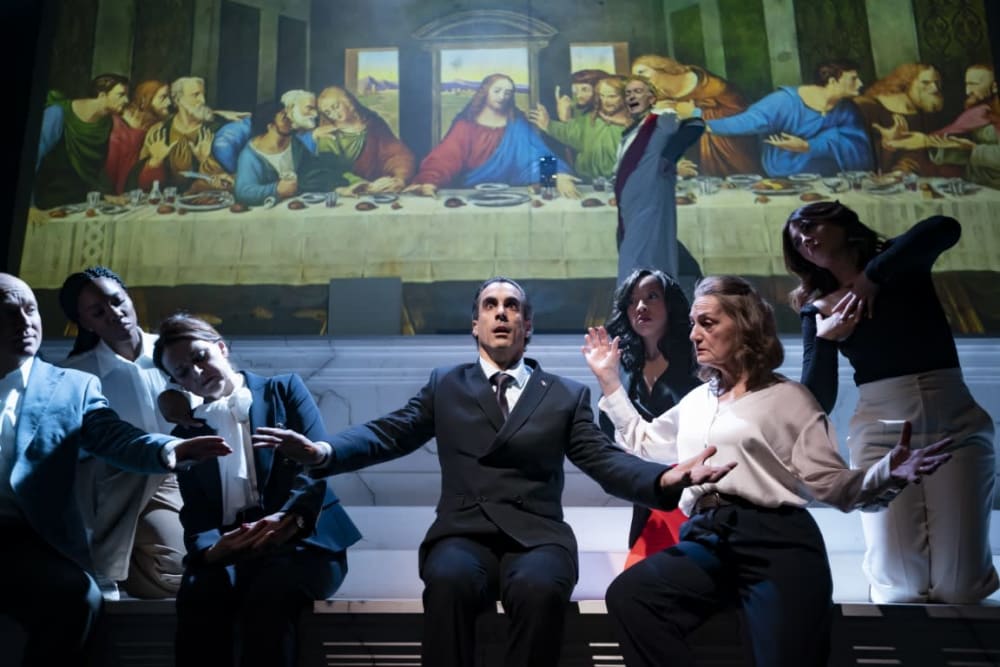 A musical comedy based on the discredited Prime Minister of a G7 and EU founding country that is devoid of political satire is a strange beast indeed, in this case one with unbarred teeth.
Perhaps the writers thought they didn't need to write any even vaguely biting irony or uneasy truths; after all who takes Italian politics in any way seriously?
It's a shame, because take the politics out of Silvio Berlusconi, and you conspire to mask the lasting damage he inflicted on an entire population for which he evaded penalty. I remember well how the Brits used to enjoy scoffing at the misfortunes of the Italians as another coalition government failed whilst the country simultaneously faced indignities from being classed a SPIIG to the gloating international coverage of their leader's debauched Bunga Bunga parties.
So, if not a political satire, what is Berlusconi A New Musical? It is a funny, occasionally even laugh-out-loud funny, entertainment that exudes energy as it bounces around its fuzzily-defined hybrid villain-hero.
From the starting point of Berlusconi's trial for tax evasion, we see his chicanery lubricated behind the scenes by toadying right-hand man Antonio, the former Prime Minister's backstory emerging haphazardly as he rewrites history through a biographical opera, and the testimony of three of the women who brought him down.
Sally Ann Triplett's prosecutor Ilda, Emma Hatton's wronged wife Veronica and Jenny Fitzpatrick's casting couch-made news anchor Fama do everything that Sebastien Torkia does delightfully smarmily as peacock Berlusconi but backwards and in heels.
That is some feat, with Rebecca Howell's choreography having them up, down and across an uncomfortably cramped and steep set from Lucy Osborne that nods to the staircase at the Curia of Pompey where Caesar met an arguably more apt justice than that meted out to Berlusconi. But it takes a long time to get to that point.
Sung-through and over-generously packed with more than forty scenes, the show is repetitive and overstays its welcome, although its length is relieved by some memorable moments. Most of these are in the second act, including "Weekend with Vlad" in which Torkia's Berlusconi lets rip a girlish, star-struck pash on Gavin Wilkinson's topless, oily Putin.
Generally, the lyrics aspire to be outrageous but fail to realise their ambition, walking along the edges of bad taste, and once or twice are ludicrous and not in a comic way. The score is a lucky dip that covers the ground from list songs (for Matthew Woodyatt's Antonio) to a paso doble for sparring defendant and prosecutor, with tongue-in-cheek echoes of "The Stripper" for "Leaders of The World" and a weirdly anthemic "Careful Who You Vote For" to close the second act after the venal Berlusconi jamily escapes punishment.
Director James Grieve's vision is still rough around the edges with lyrics obliterated by the soundscape and vocals unhappily out of synch with projected live footage. What makes it at all watchable is the strong central performances that outclass the woolly material they deliver by some margin.
As audiences have become injured to the corrupt shenanigans of Boris Johnson rising to the surface like so many turds in a septic tank, Berlusconi seems largely irrelevant. Right now, the Italians are enjoying the schadenfreude and this strange beast of a musical needs to show its teeth to stay in the game.
Reviewer: Sandra Giorgetti